Istanbul, the enchanting metropolis that straddles two continents, is a photographer's dream. Its vibrant streets, bustling markets, and rich cultural tapestry offer a visual feast for those who have a keen eye for street photography.  A wander through the city's more residential areas will show that the people of Istanbul are creative and expressive.  It was truly surprising to see what eccentric adornments could be found all over the city. While every corner of Istanbul has its unique charm, certain neighborhoods stand out as prime locations for capturing the essence of Türkiye's largest city. Here are the 5 best neighborhoods in Istanbul for street photography:
1. Balat
Balat is the true hidden gem of Istanbul. This bohemian neighborhood is a kaleidoscope of colours, mesmerizing murals, and unique objects around every corner. The entire place is practically an open-air art gallery.  The district's multicultural history is evident in its architecture and the faces of its residents. Expect to find quirky shops, children playing in cobblestone alleys, and glimpses of daily life that resonate with centuries of history. Each and every building and store has something unique about it. If there's one place that you visit on this list, make it Balat.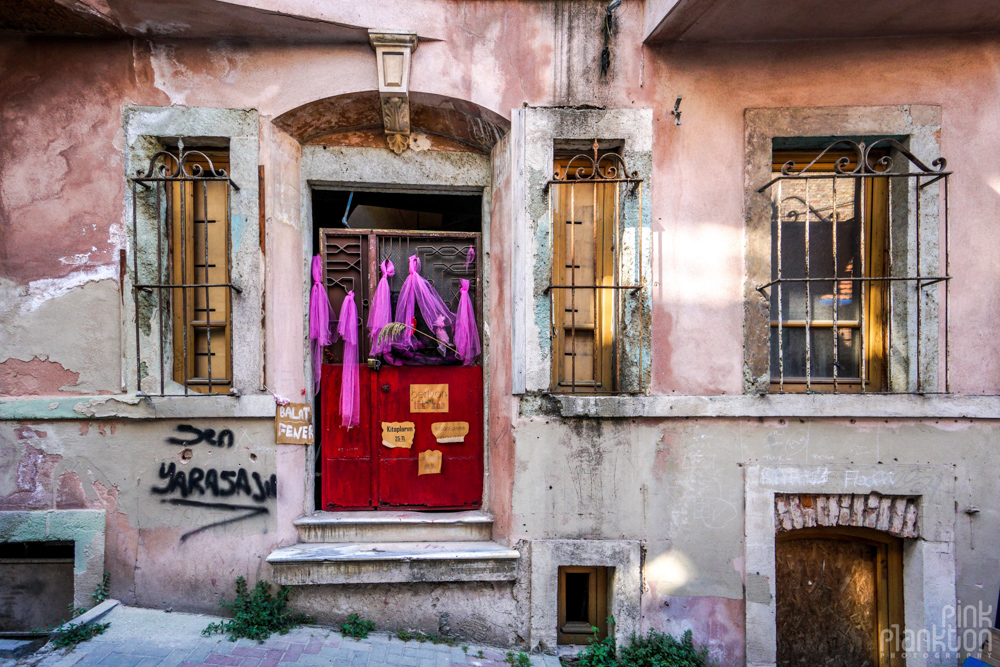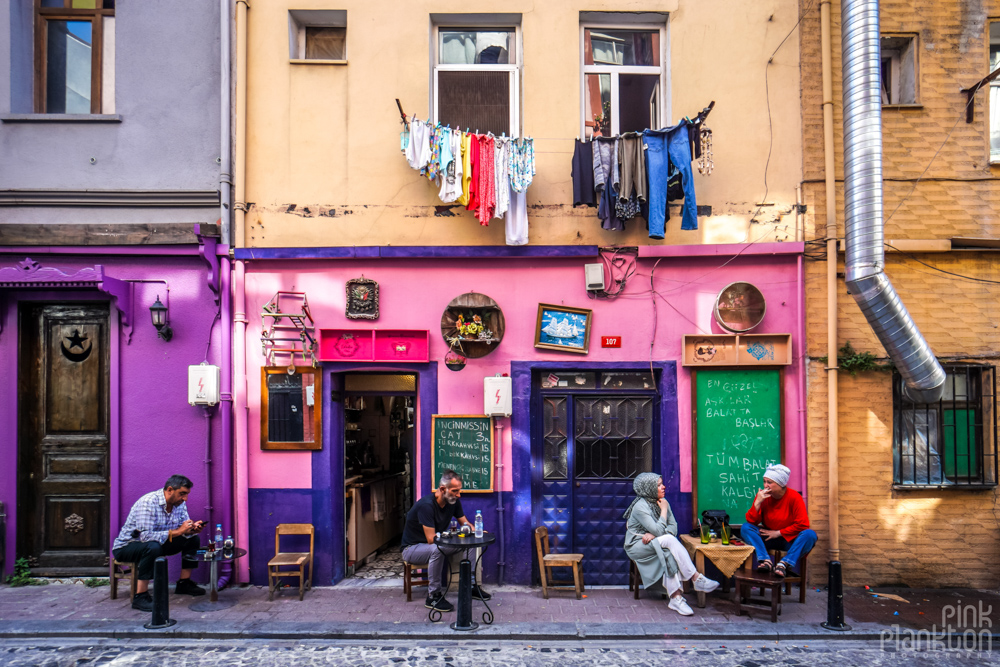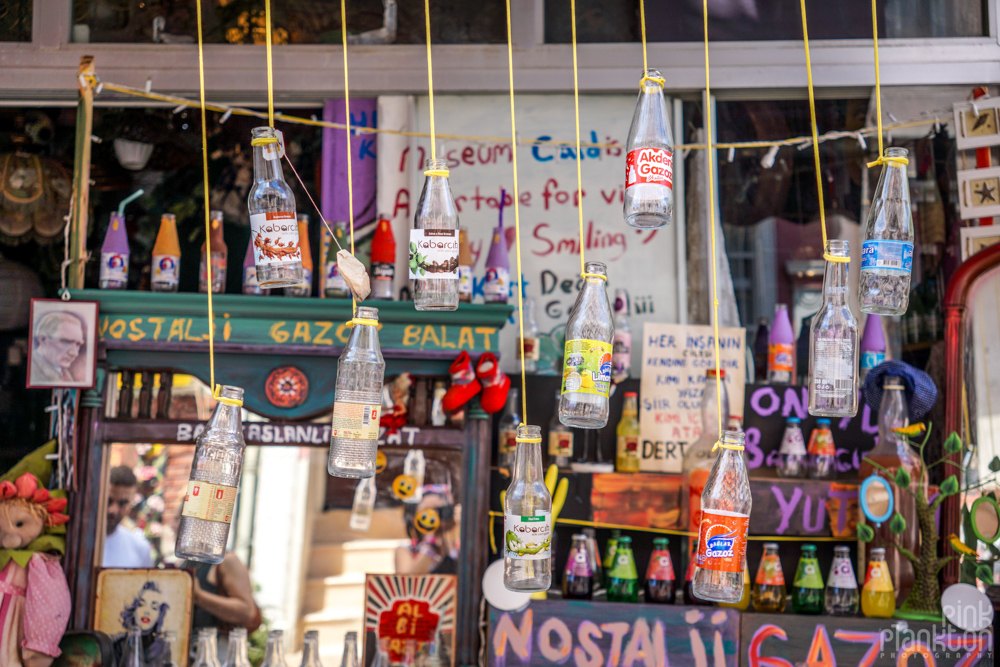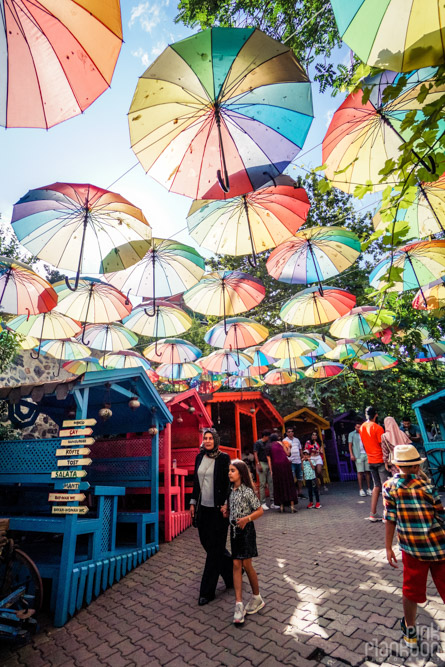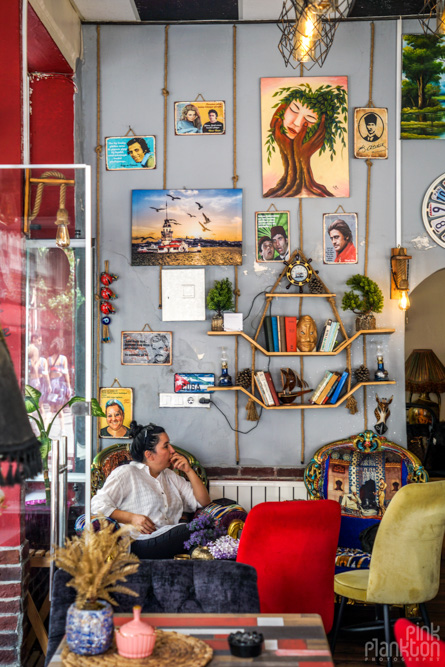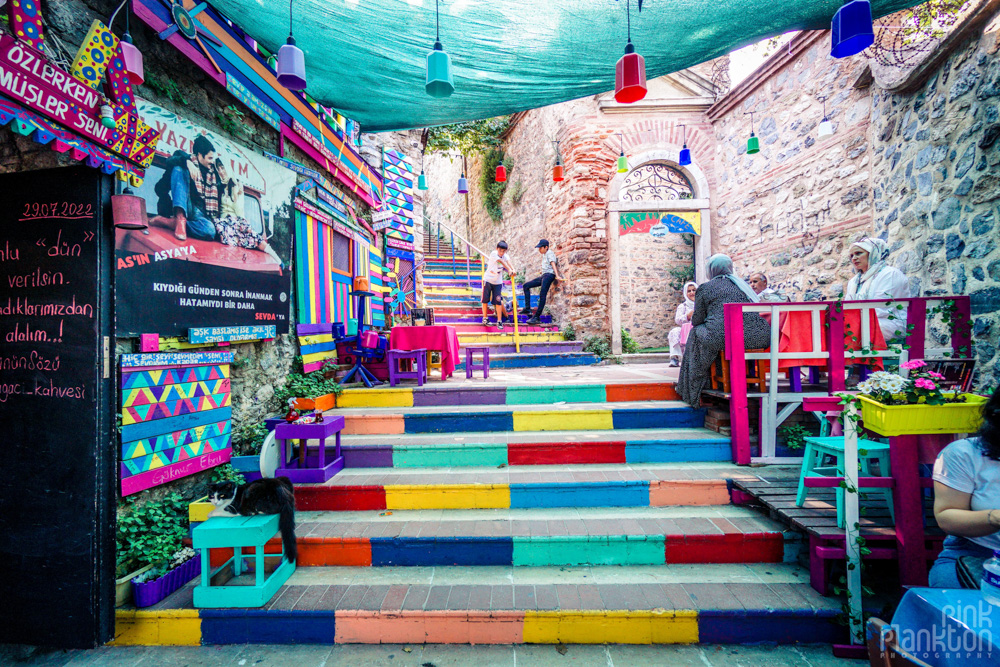 2. Eminönü
Eminönü is the bustling heart of Istanbul, where East meets West on the banks of the Bosphorus Strait. Here you will find the cities most well-known markets, the Grand Bazaar and the Spice Bazaar.  These two places alone are a visual treat for any street photographer.  There are colorful displays of almost anything you can think of: food, textiles, jewelry, games... you name it, it's here!  You'll find a constant flow of people, street hawkers hawking, tourists and locals bargaining, all blended with the timeless beauty of the Hagia Sophia and the iconic Galata Bridge.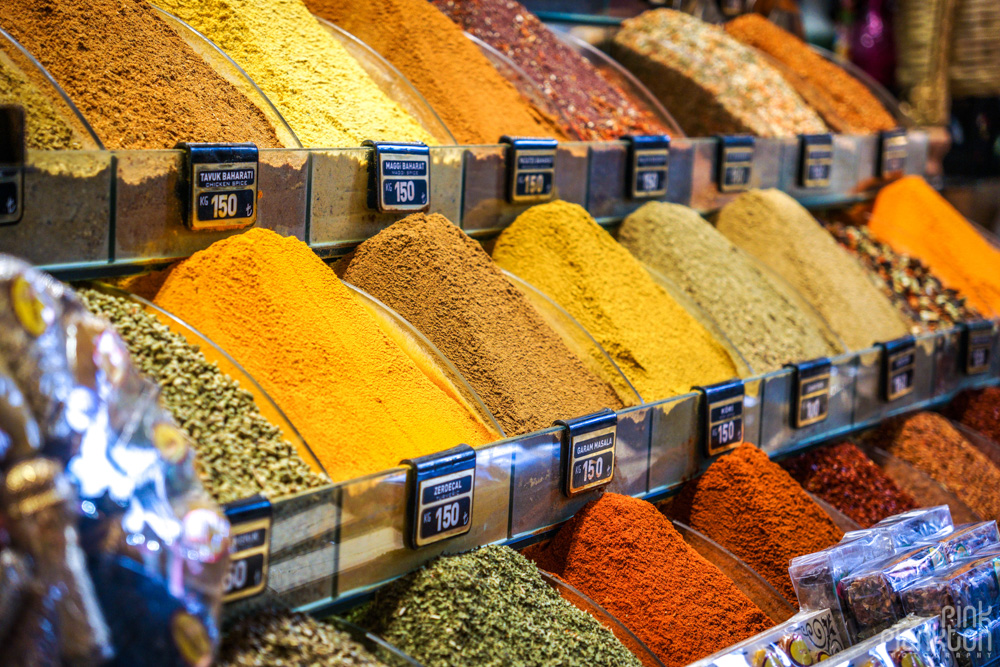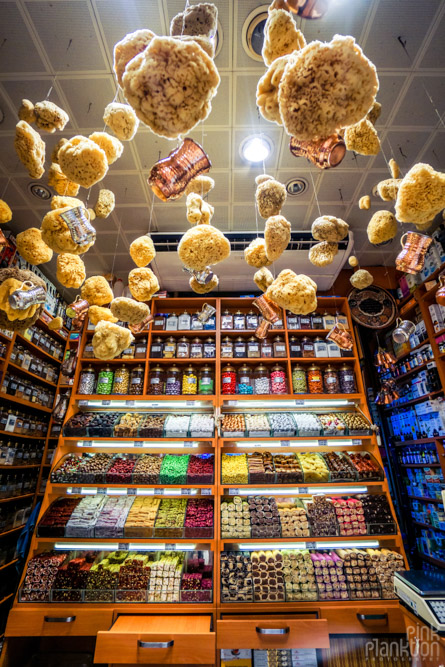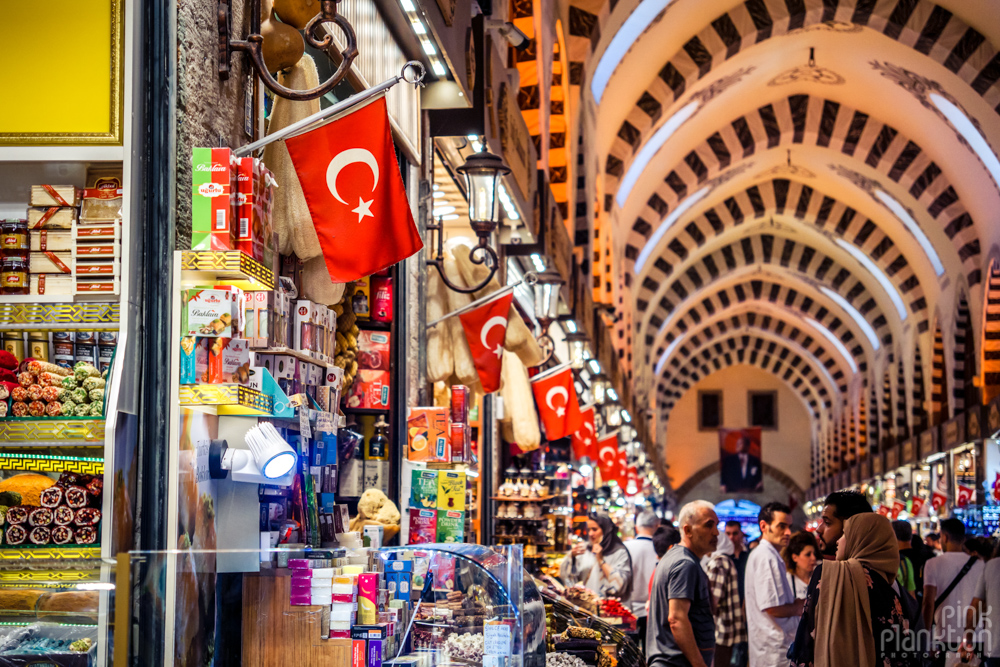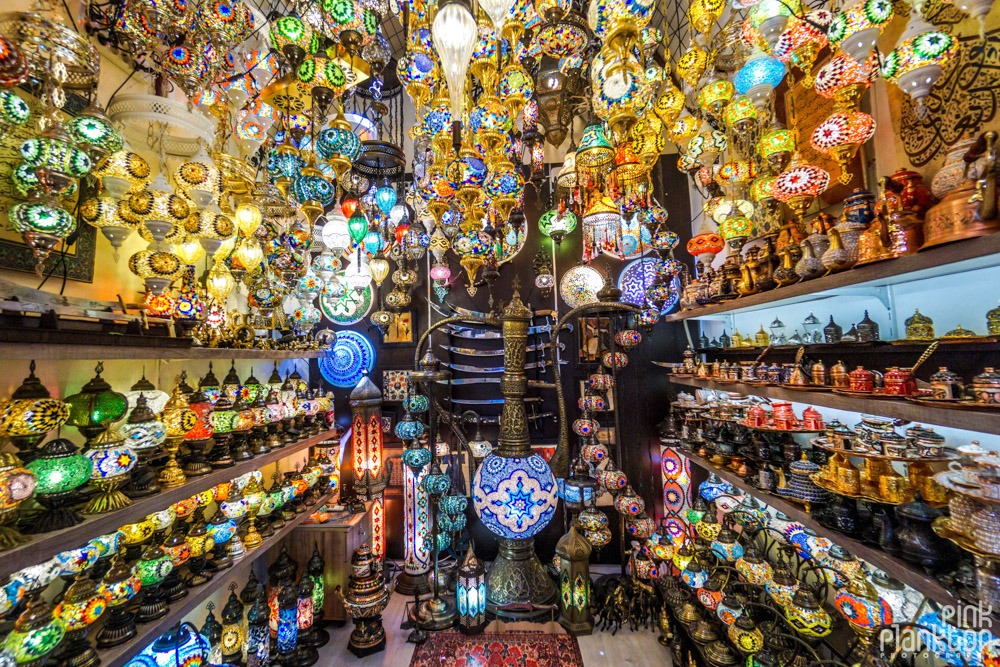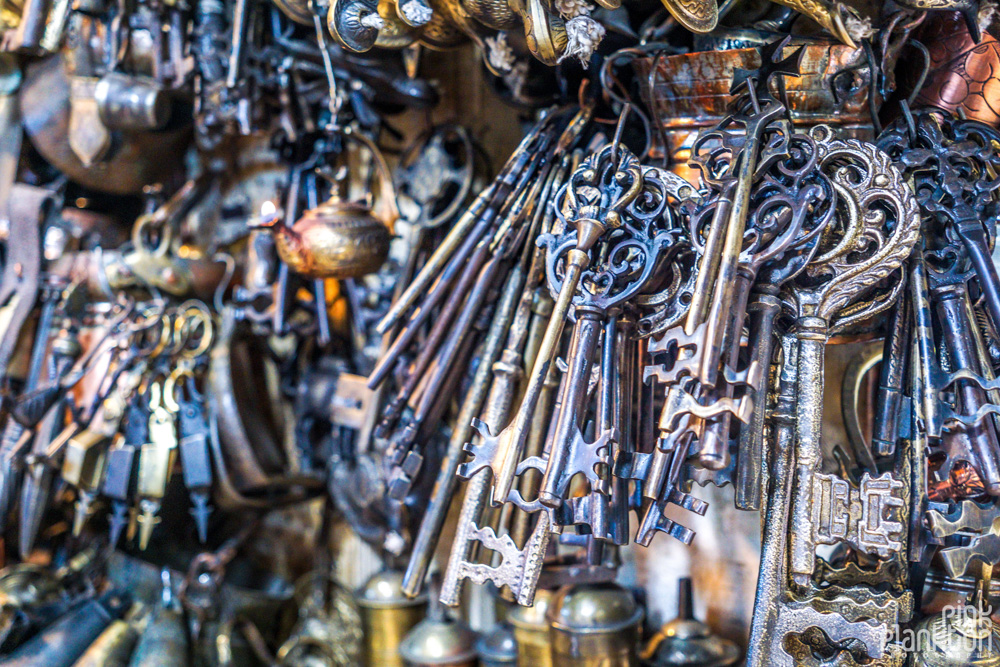 3. Karaköy
Karaköy is a place where the old and the new collide. This historic neighborhood has undergone a revitalization in recent years, resulting in a captivating blend of traditional architecture and contemporary street art. The narrow streets are filled with quirky cafes and eclectic shops, offer a wealth of photographic opportunities. Every corner you turn there is something new to be discovered, be it adornments hanging from above or characters strategically placed in window sills.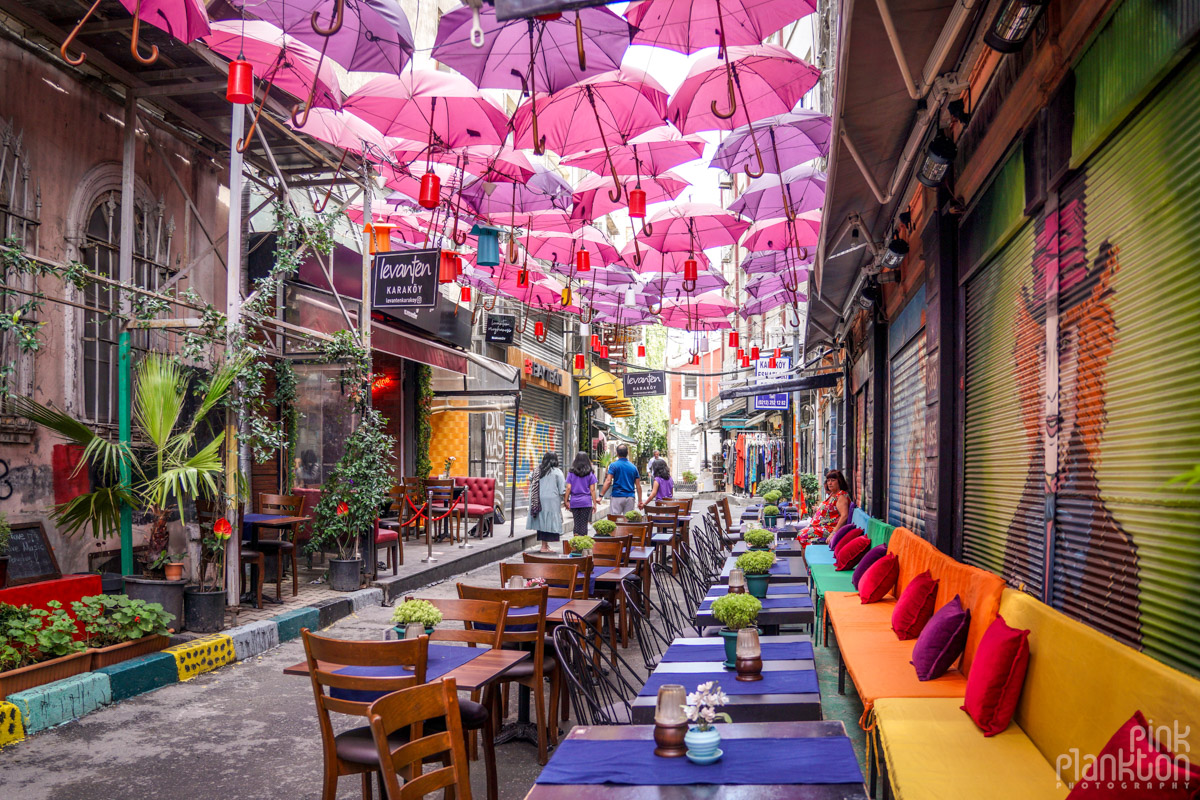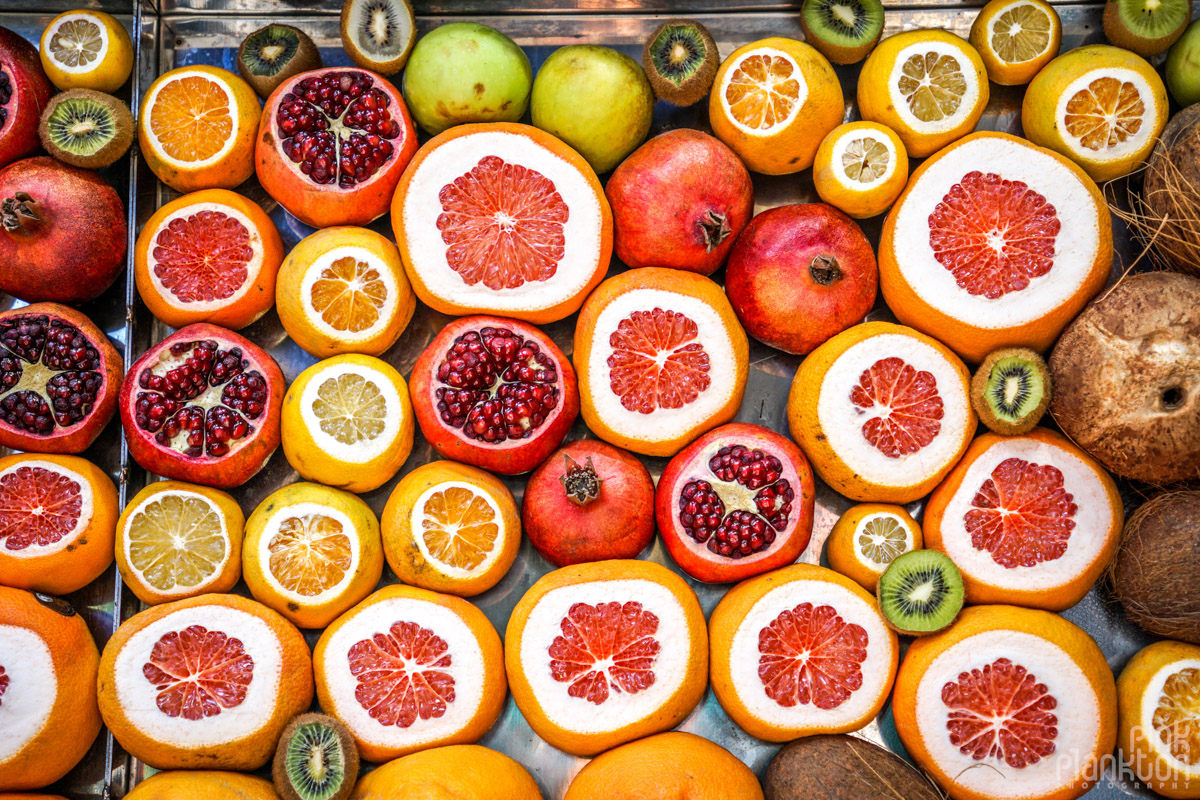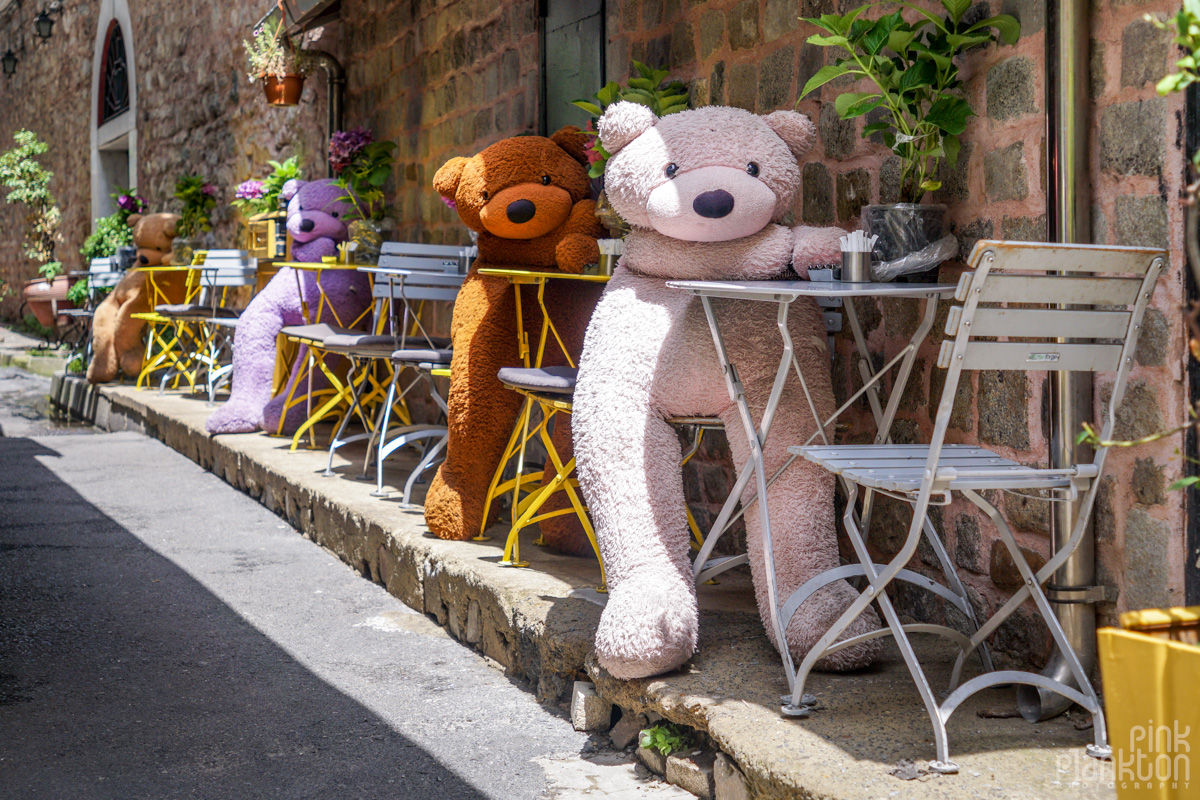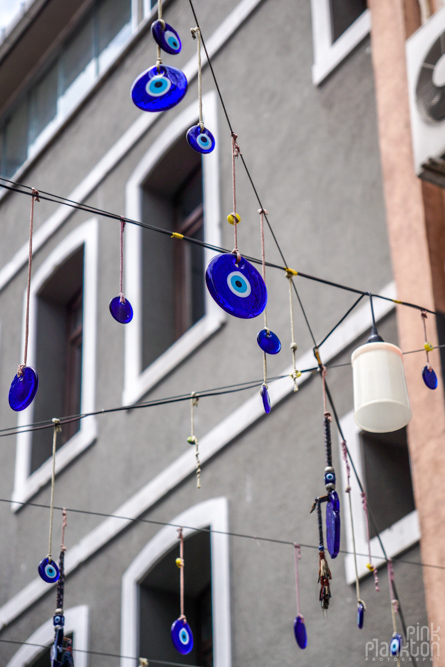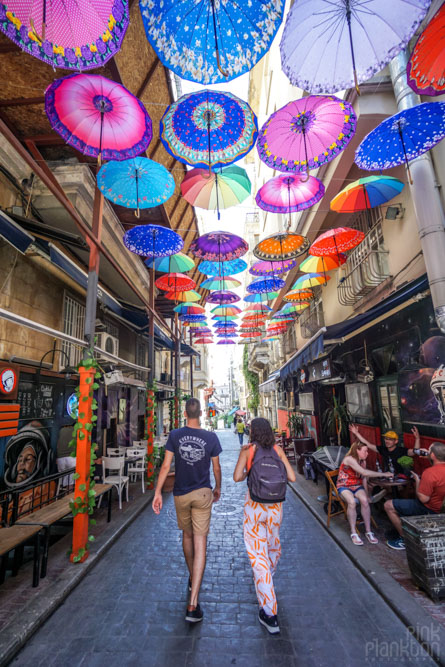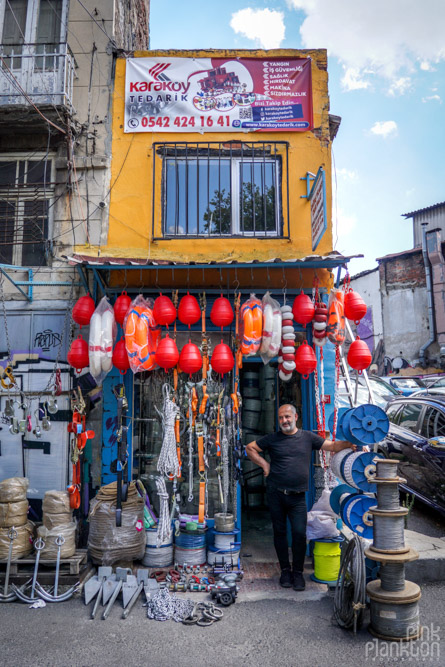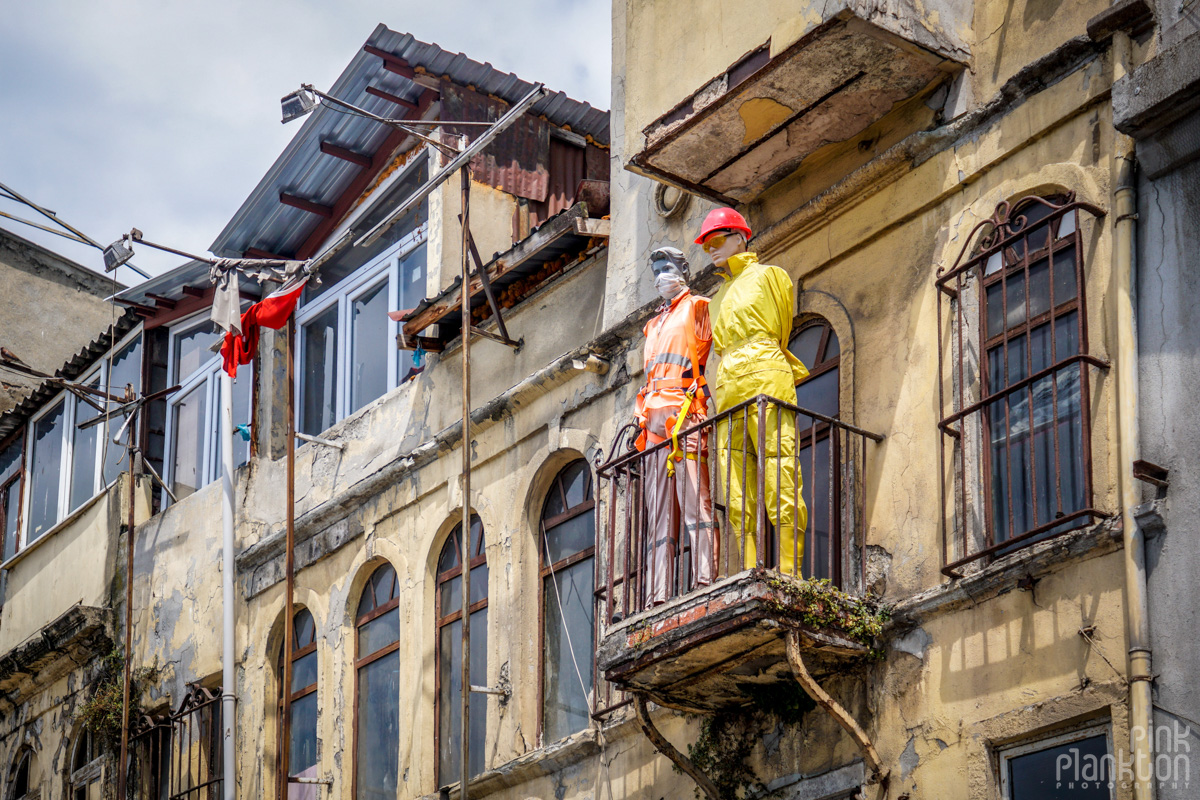 4. Cihangir
Cihangir exudes an artistic and bohemian charm that's perfect for street photography. This neighborhood is a haven for creative souls, with its leafy streets, cozy cafes, and endless antique stores. The residents of Cihangir are as diverse as the neighborhood itself, making it a great place to capture the spirit of Istanbul's cosmopolitan side.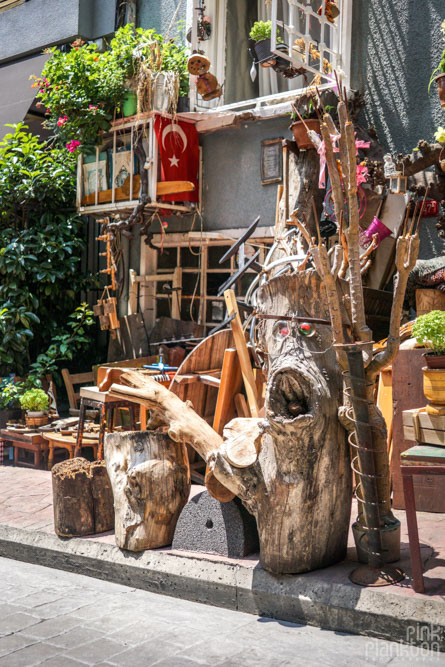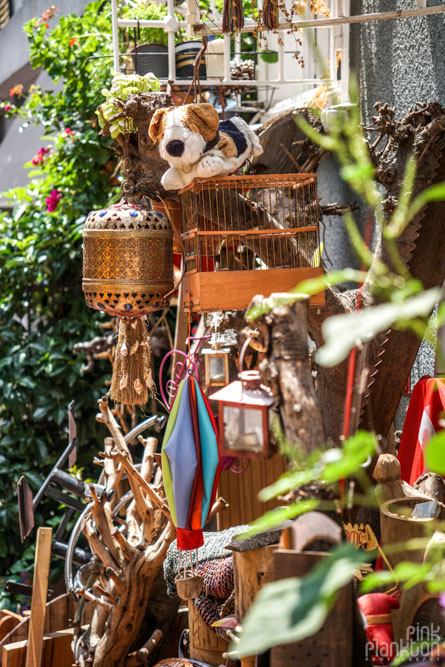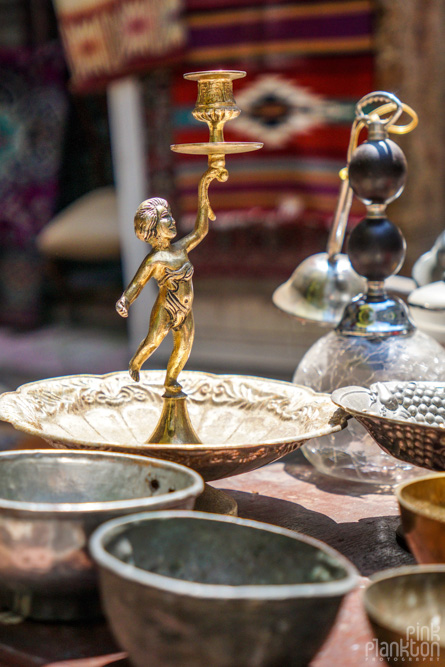 5. Arnavutköy
Arnavutköy offers a glimpse into the opulent side of Istanbul. This upscale neighborhood along the Bosphorus boasts historic mansions, elegant waterfront views, and a sophisticated ambiance.  It is well known for its picturesque, colorful houses that line the waterfront.  Street photographers here can capture the juxtaposition of centuries-old architecture with touches of Turkish Art Nouveau, creating a unique visual narrative.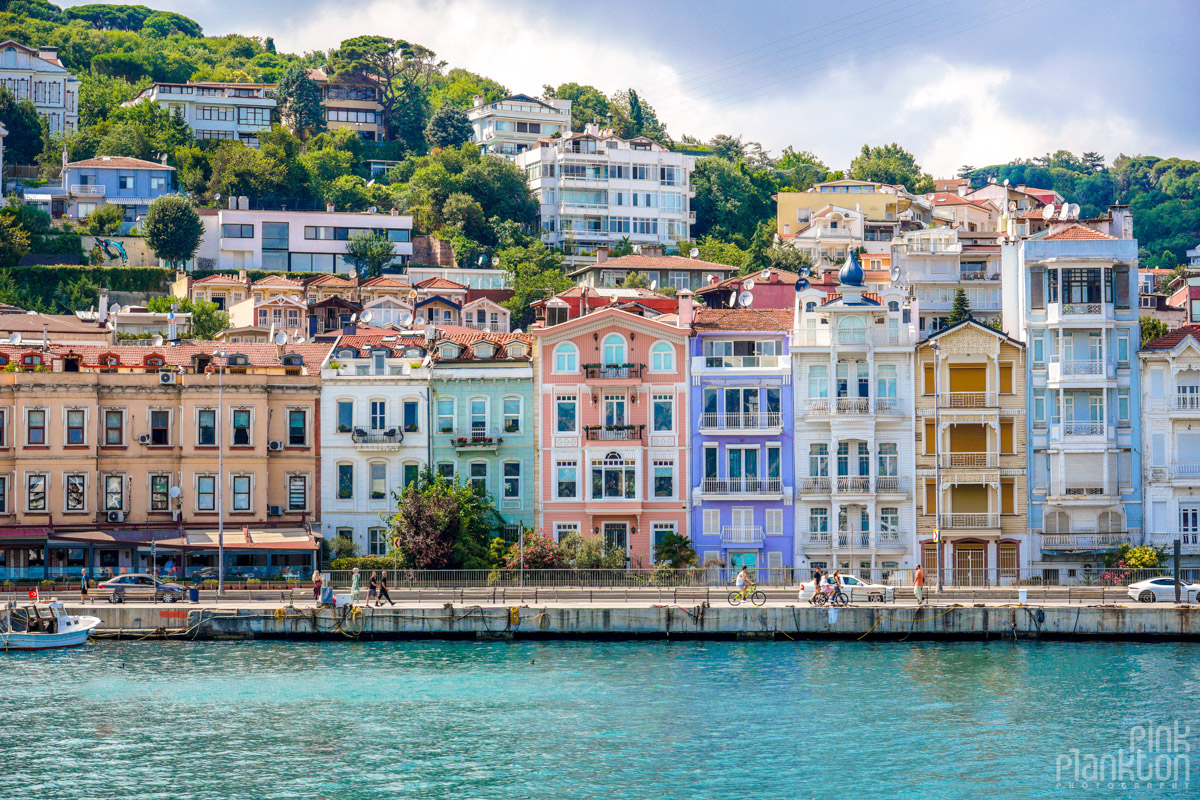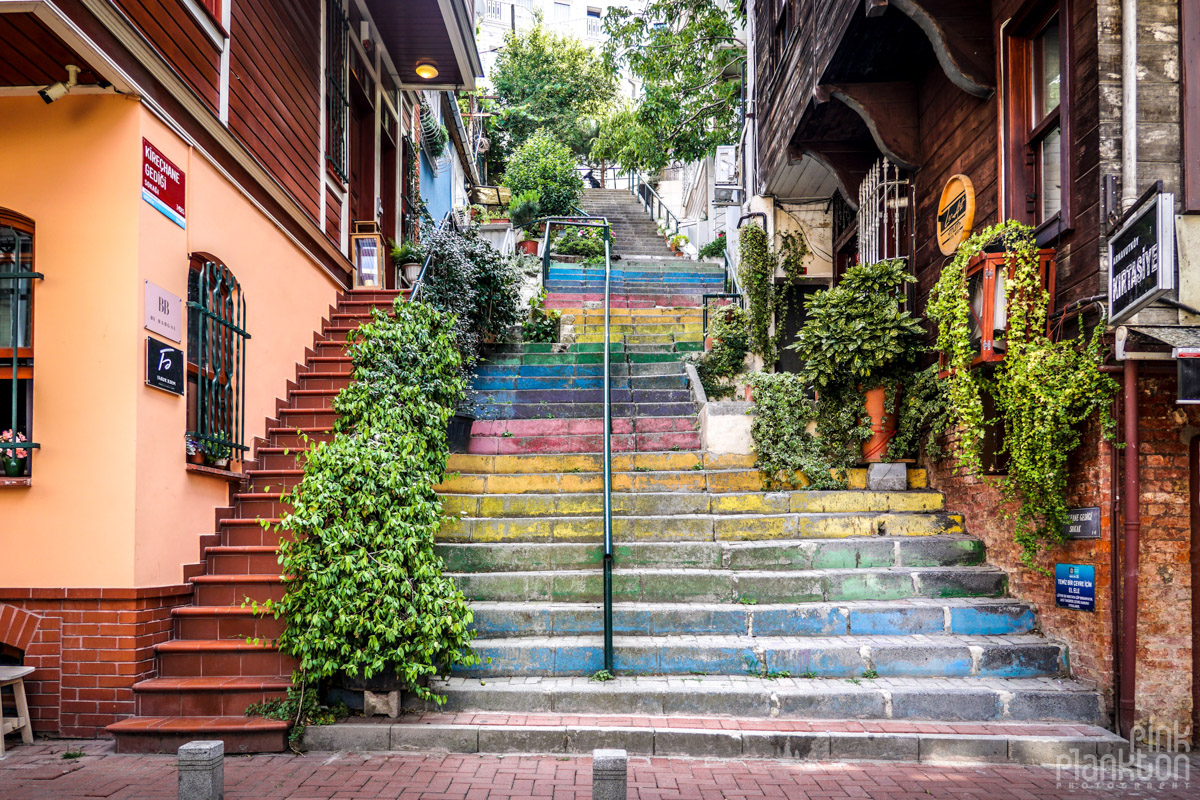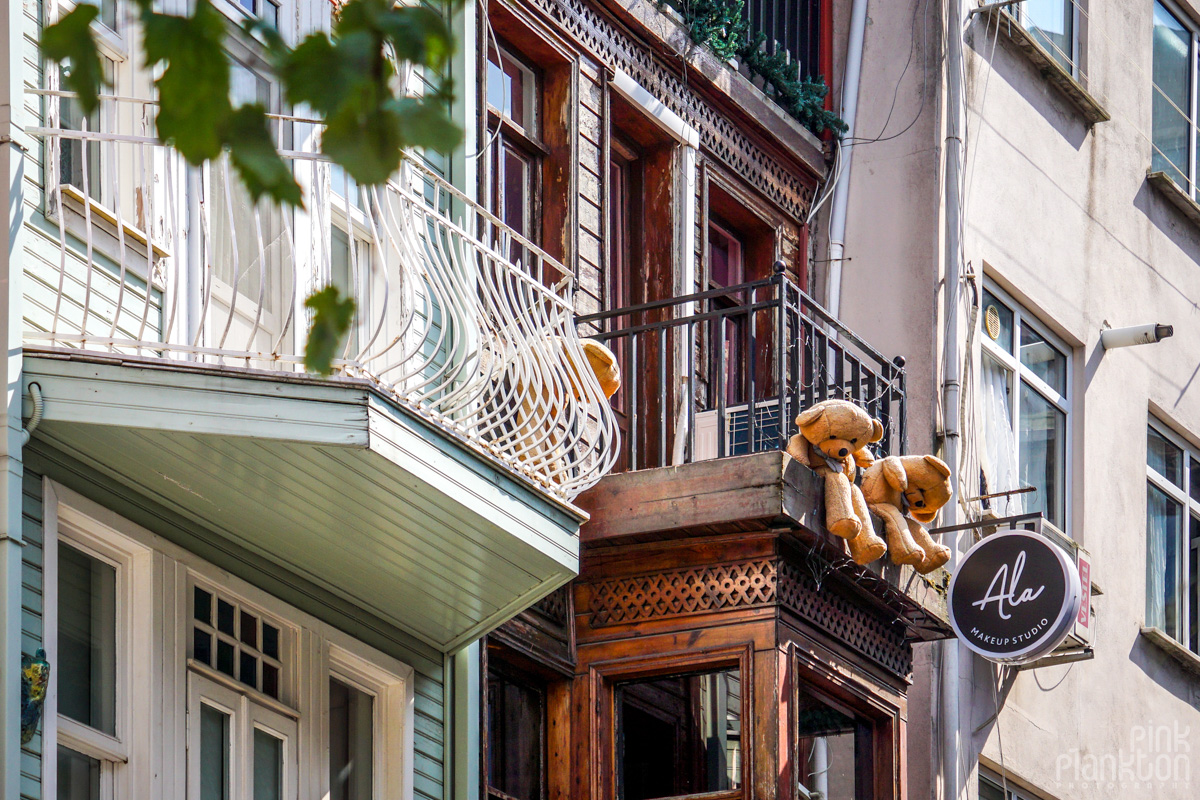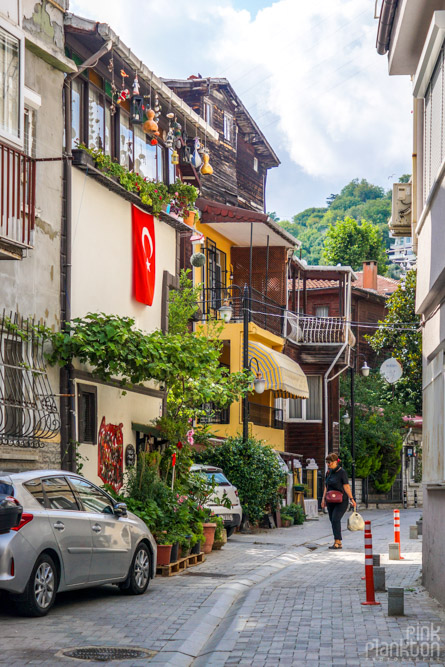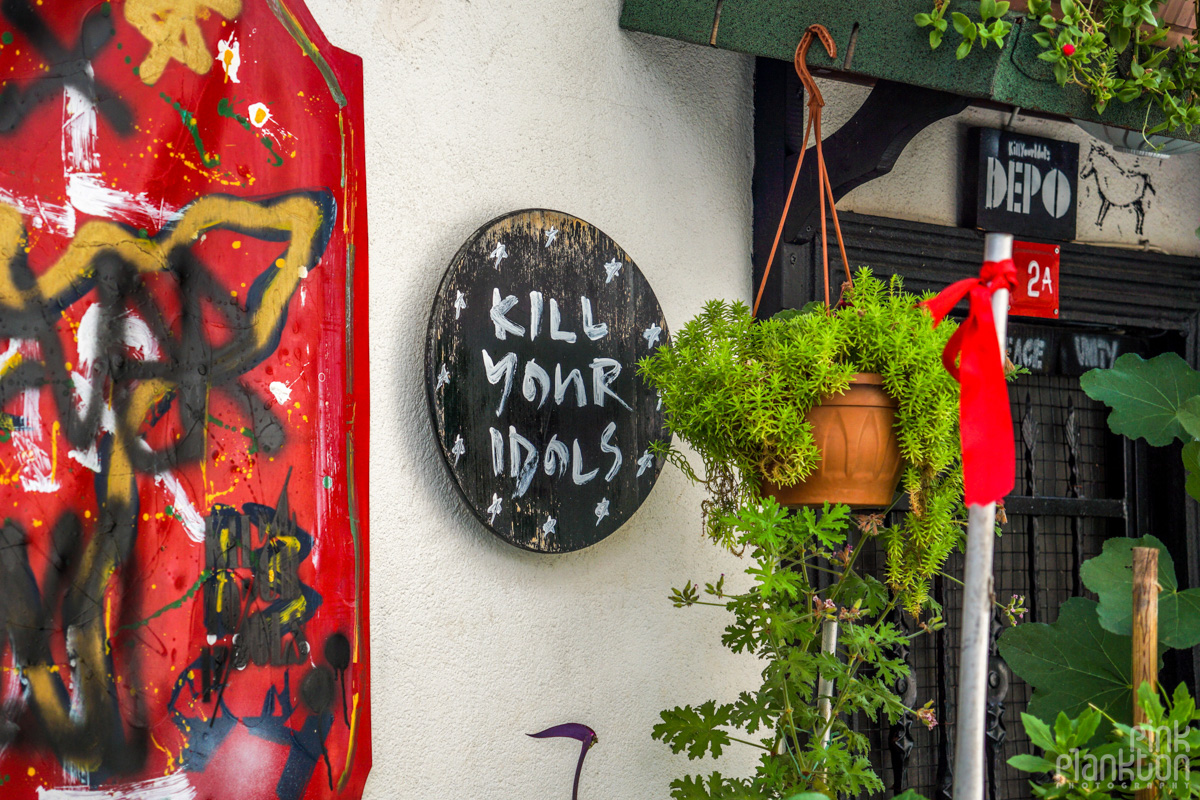 Remember, in Istanbul, every corner tells a story, and the best street photography often emerges from unexpected moments. Whether you're drawn to the historic charm of Balat, the dynamic energy of Eminönü, the artistic vibe of Karaköy, the bohemian spirit of Cihangir, or the elegance of Arnavutköy, Istanbul's neighborhoods offer endless opportunities to capture the magic of this mesmerizing city through your lens. Grab your camera, wander these streets, and let the stories unfold before you. Happy shooting!