Welcome to Balat, an incredibly unique neighbourhood in Istanbul. This hidden gem is not your typical tourist spot.  It's a place where creativity thrives and every corner tells a story. Balat has earned its reputation as a bohemian haven, attracting a diverse crowd of artists, free spirits, and those seeking unconventional experiences. As you wander through its narrow streets, you'll encounter a kaleidoscope of colours, mesmerizing murals, and thought-provoking street art that turn this neighbourhood into an open-air art gallery.  
Balat's architecture reflects the influences of various empires that have shaped Istanbul over the centuries. The neighbourhood's captivating blend of Byzantine, Ottoman, and European architectural styles make it strikingly visual and give it timeless charm.  The streets are dotted with trendy cafes, quirky shops, and artisan studios, creating a vibrant, artsy atmosphere. 
I visited Istanbul in August of 2022 and spent several days wandering its various neighbourhoods. Each one has a distinct charm but Balat was my favourite of them all.  Art is absolutely everywhere!  On the streets, on people's homes, in their window sills... It's a dream come true for street photographers looking to capture the vibrant fusion of urban life and artistic expression. 
Here are some of my favourite shots: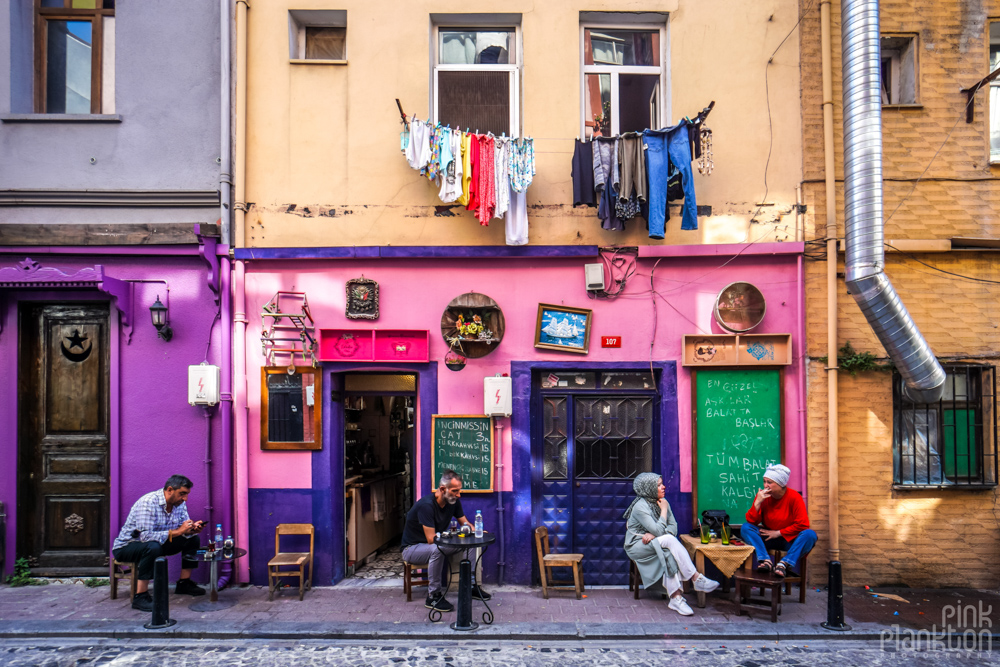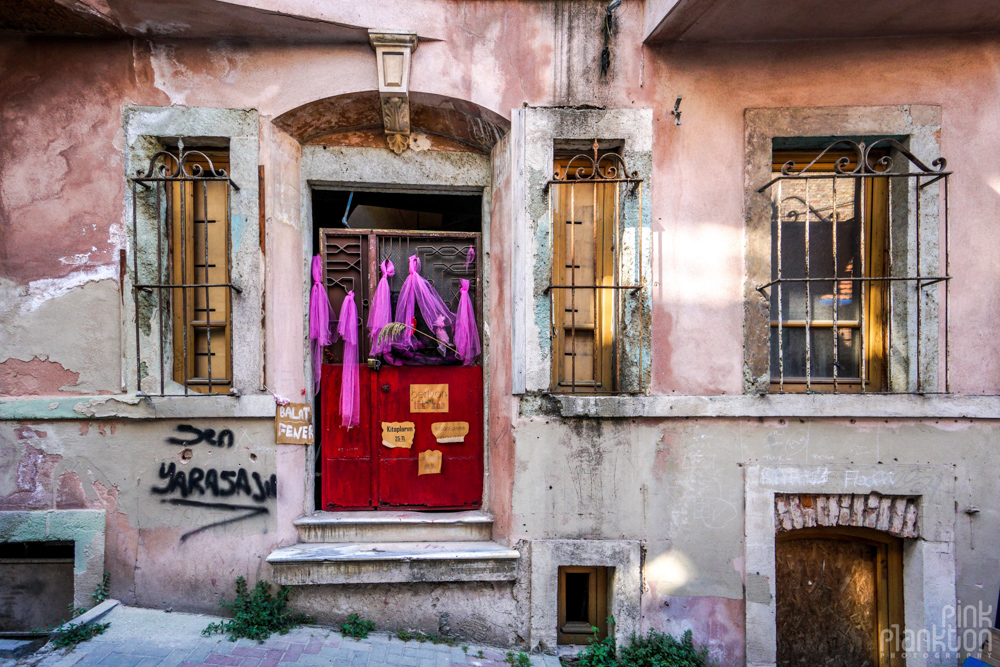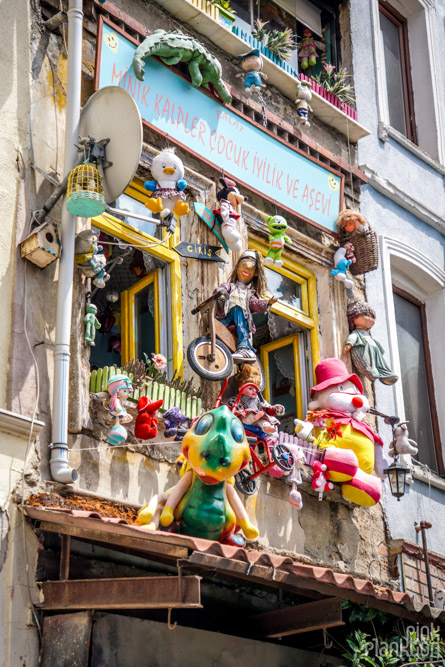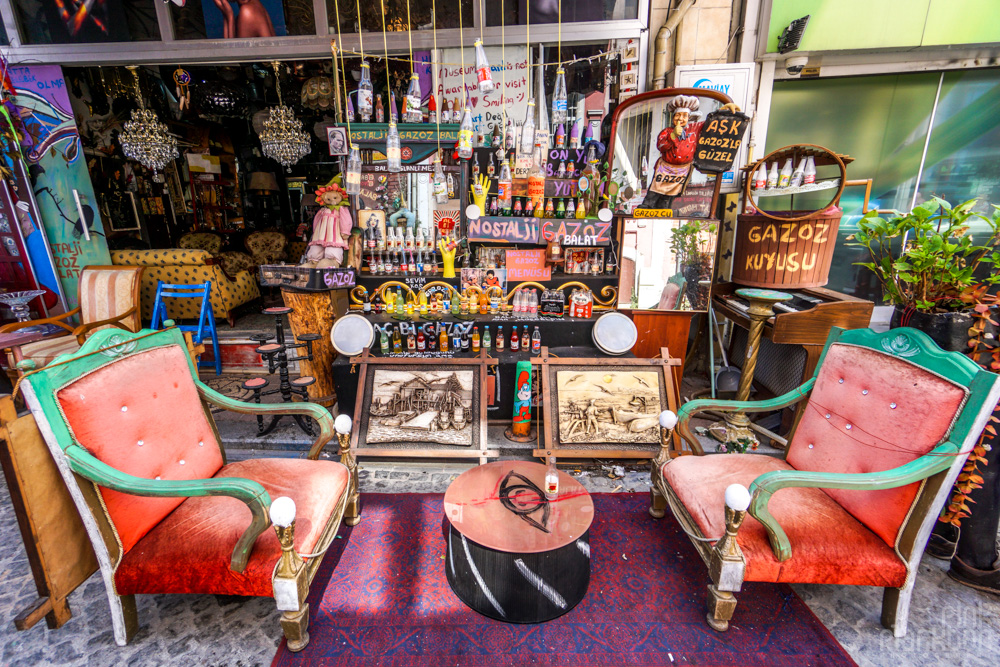 This is the Nostalji Gazoz Balat Cafe.  They serve dozens of different types of nostalgic soda pop drinks.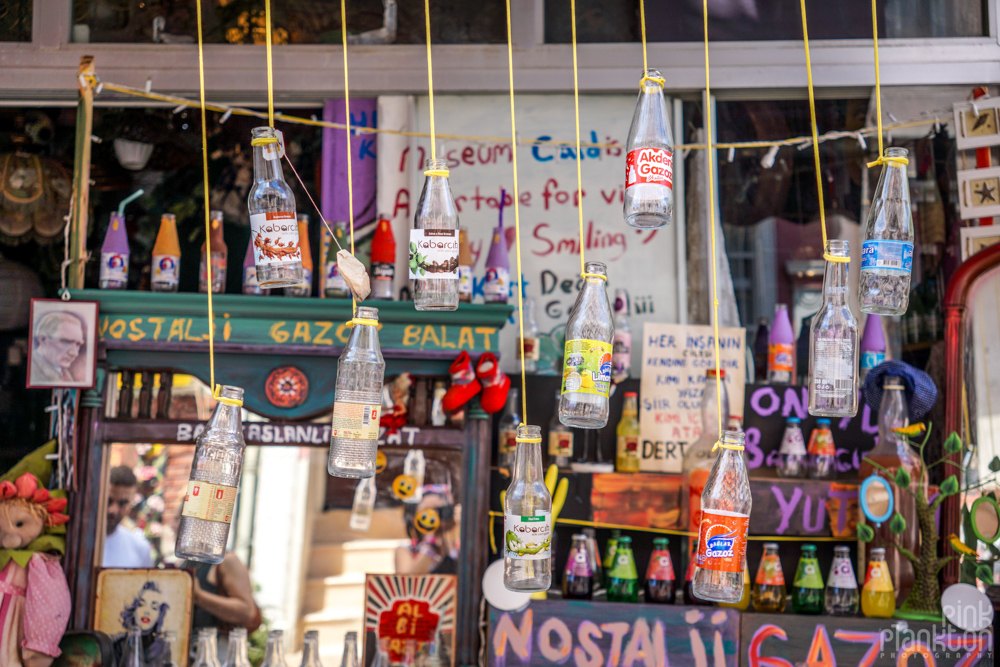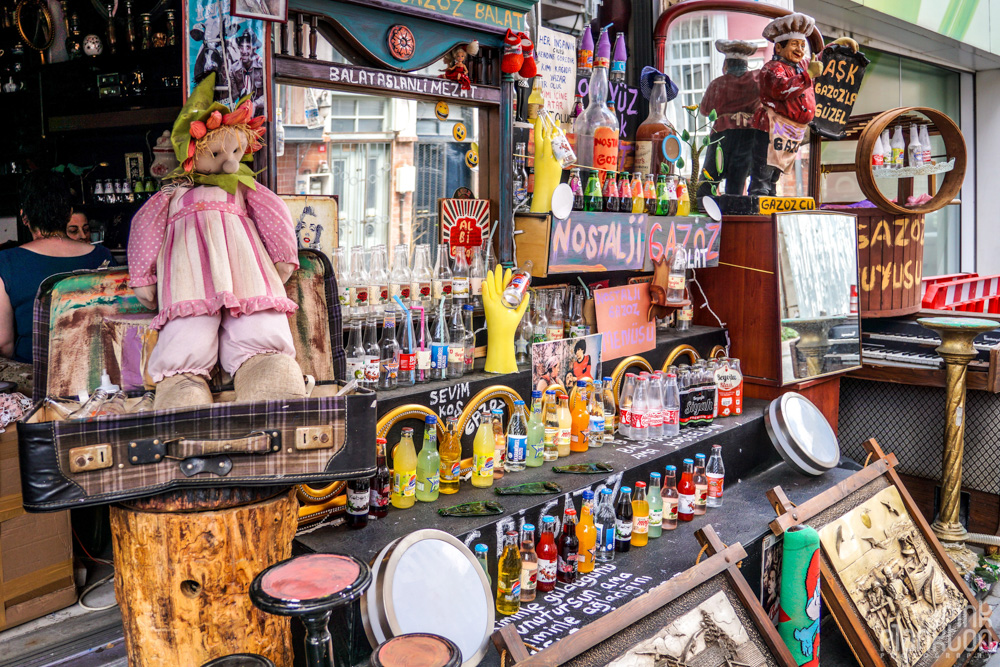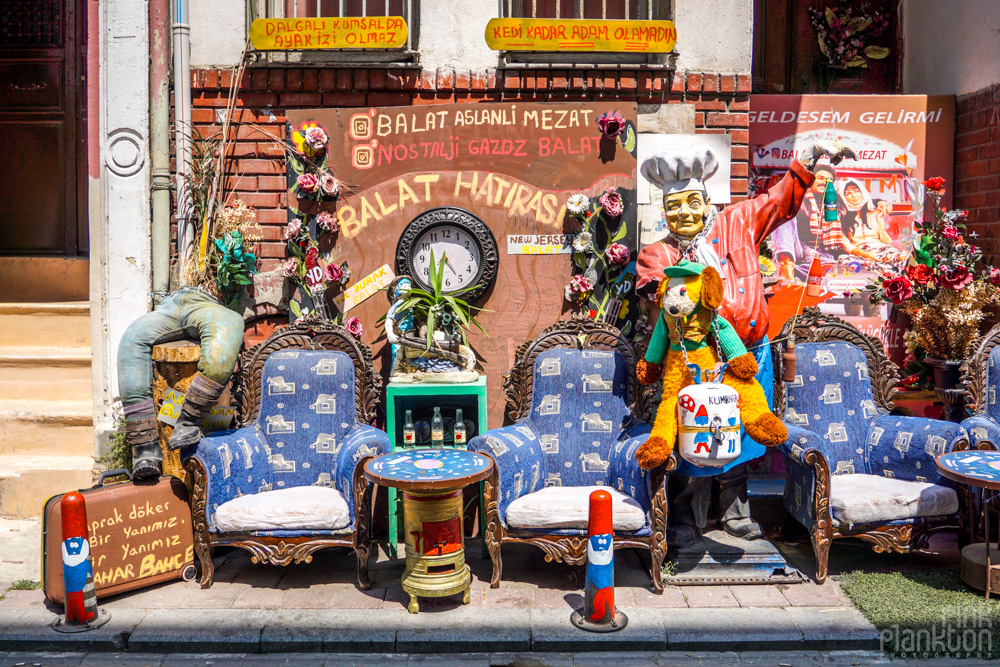 The owner has created quite a display outside and around the cafe.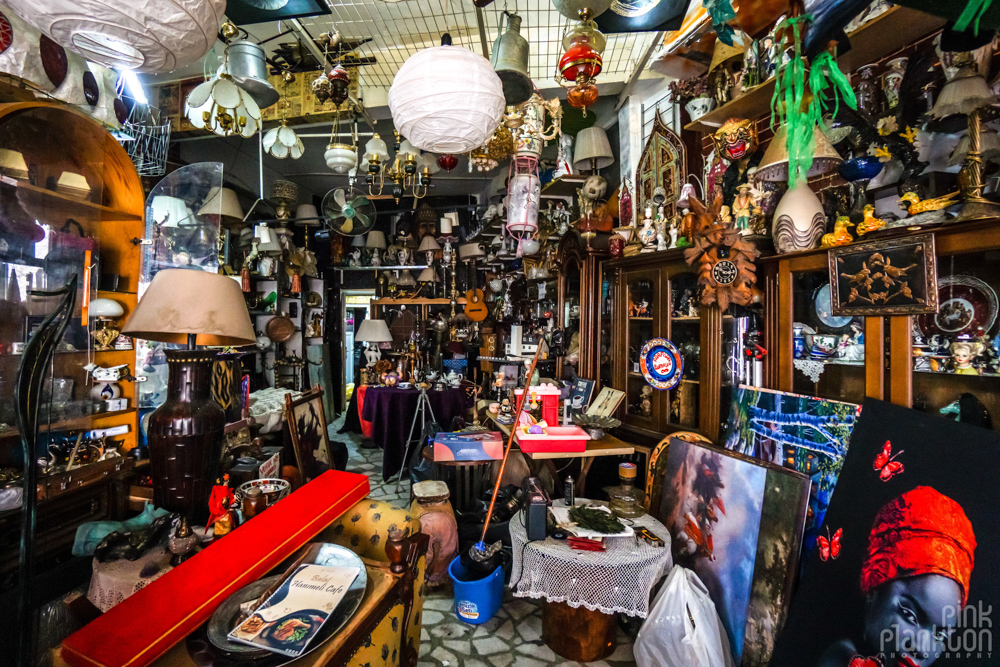 Inside is antique store filled packed to the brim with many things.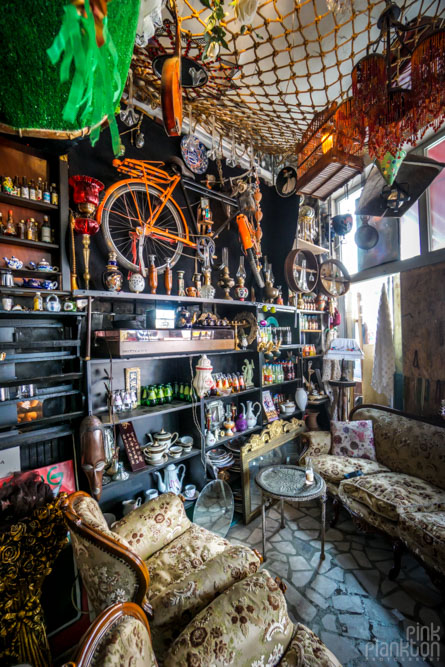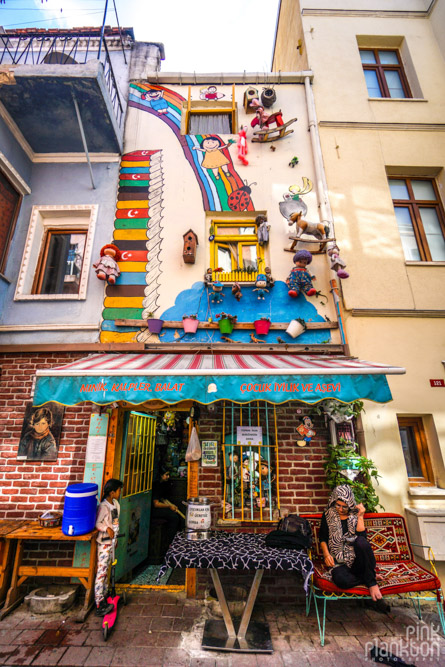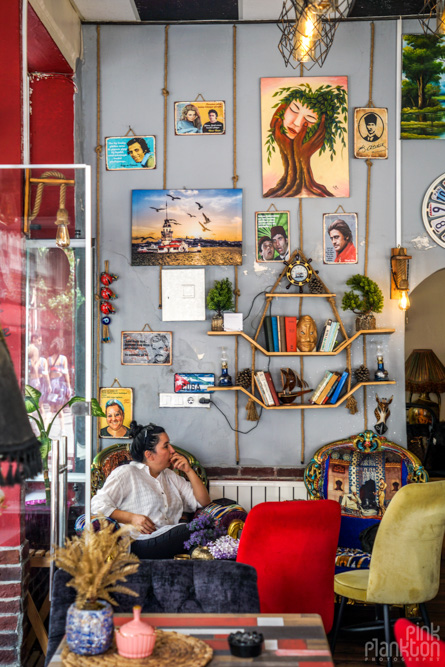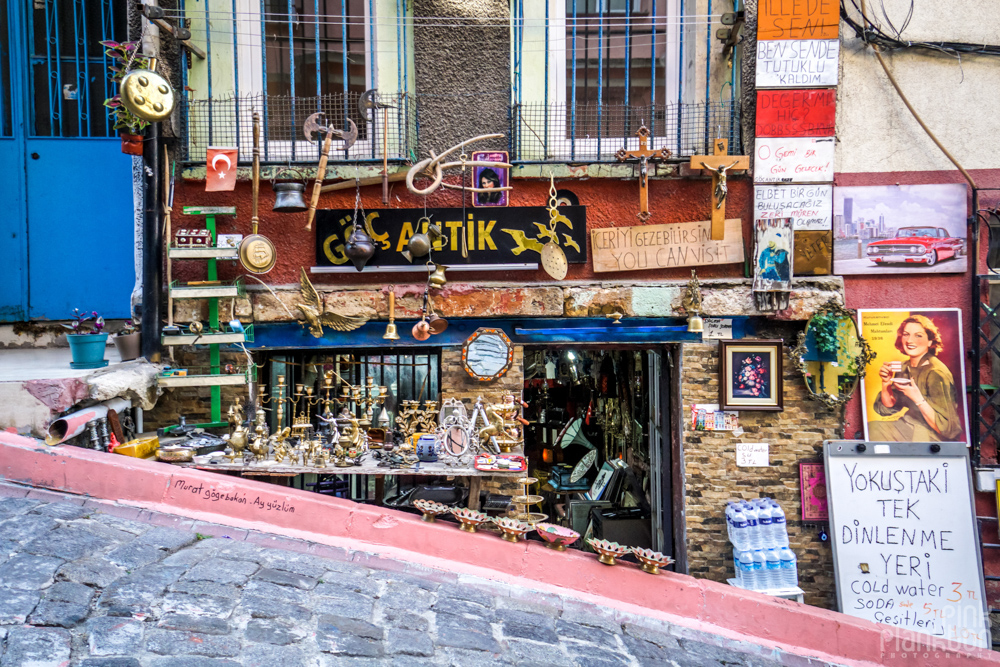 There are so many antique stores all over Istanbul, including here in Balat.  I love looking at all the unique relics from the past.  You never know what you'll find.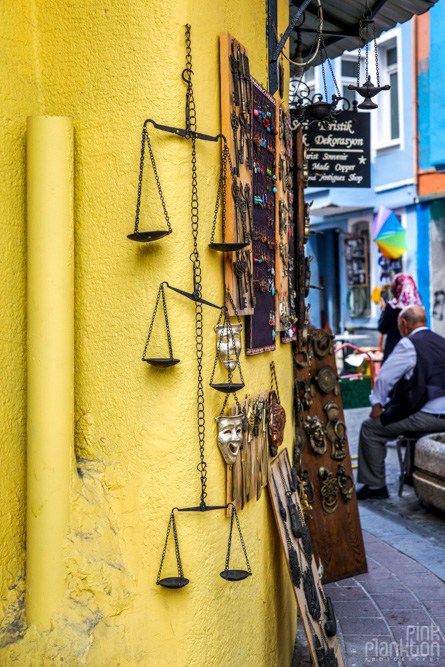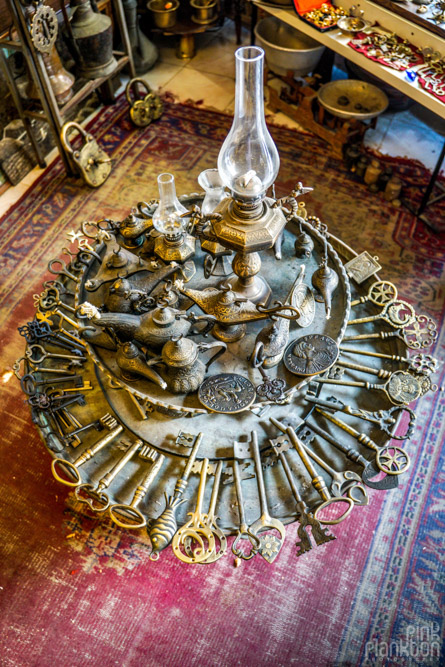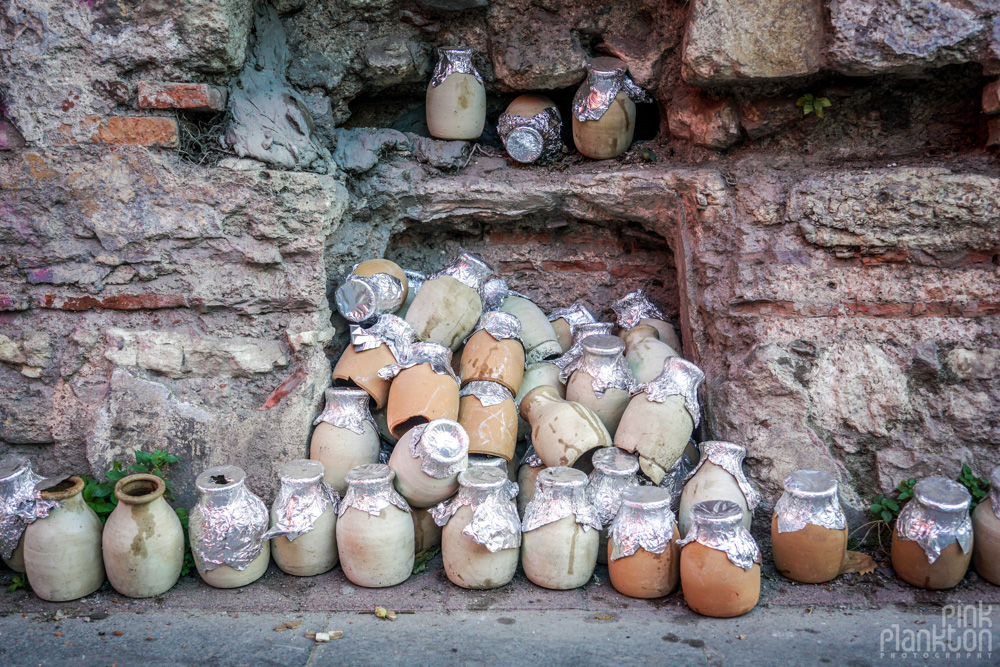 These pots are used to make testi kebab, a traditional Turkish dish where meat and vegetables are slow-cooked in a clay pot sealed with dough. Normally it comes out still on fire and they crack the pot open in front of you.  It's delicious!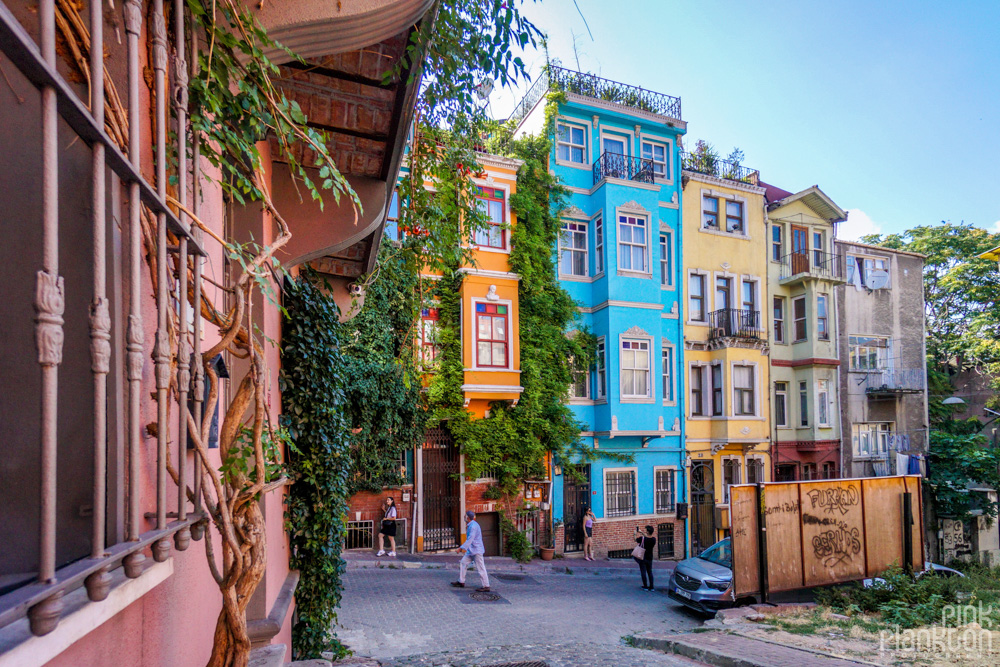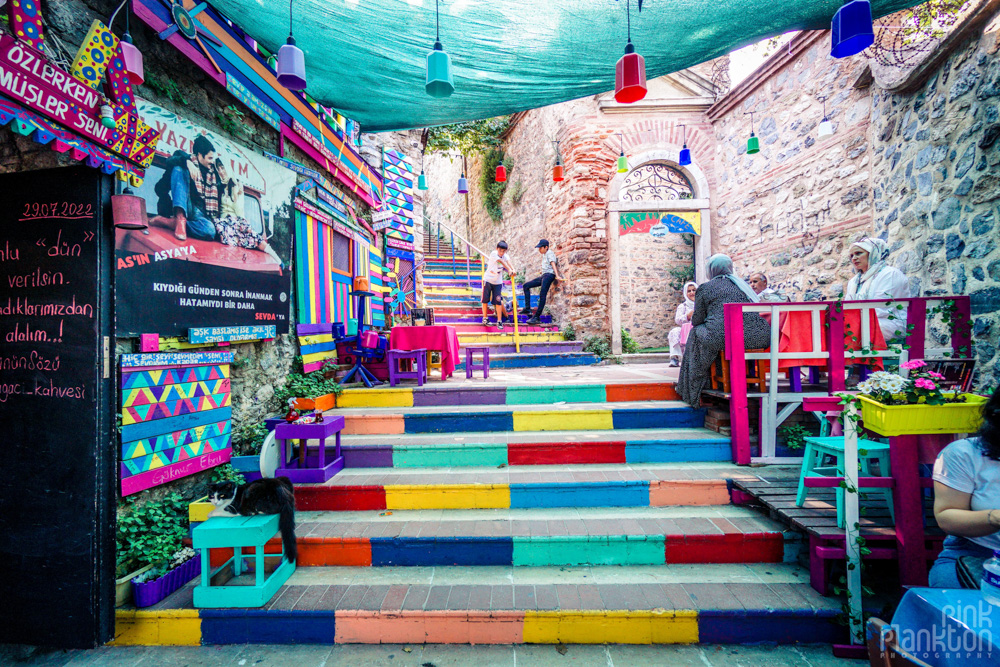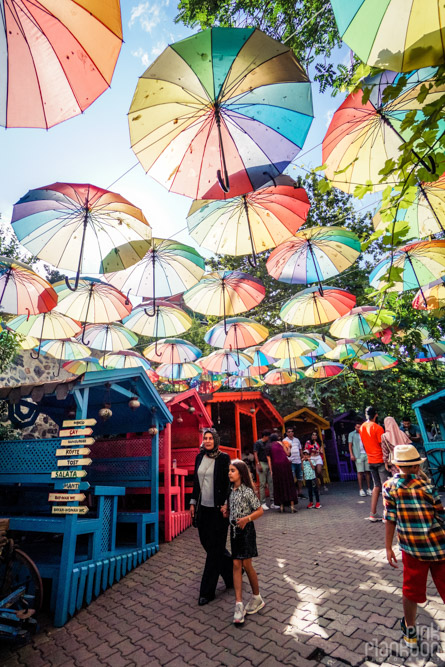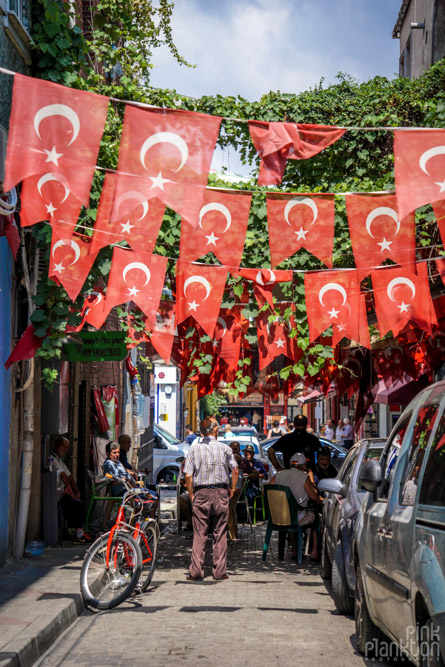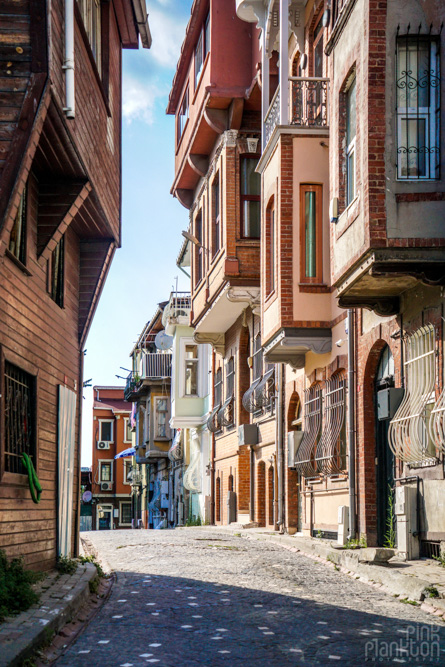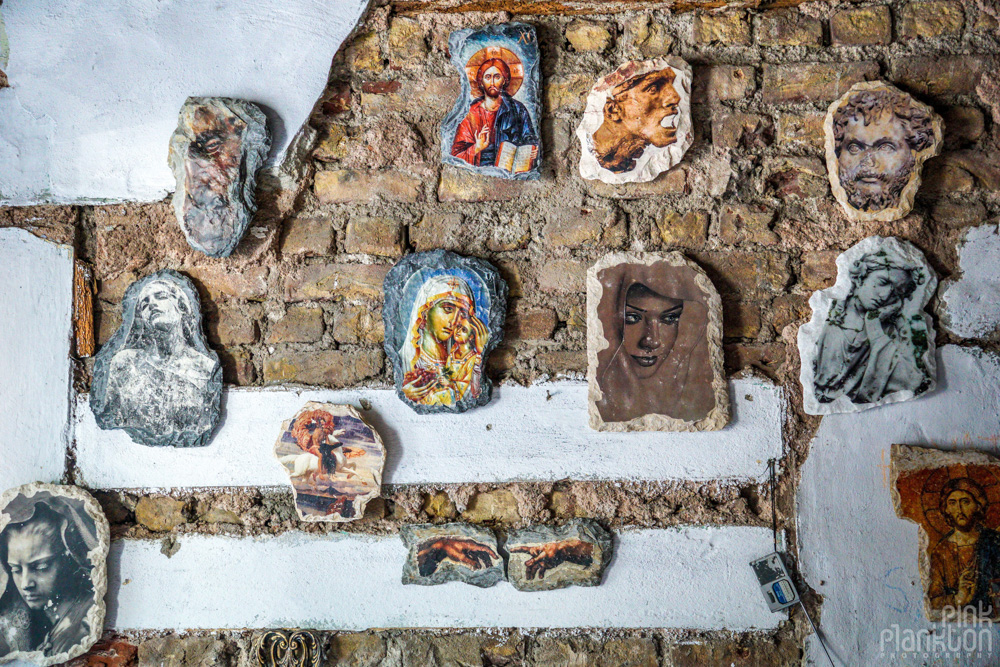 I stumbled across the work of Erol Kayaoglu, a local artist who created art by printing portraits and other notable historical scenes onto stones. His studio was very picturesque and cool to see!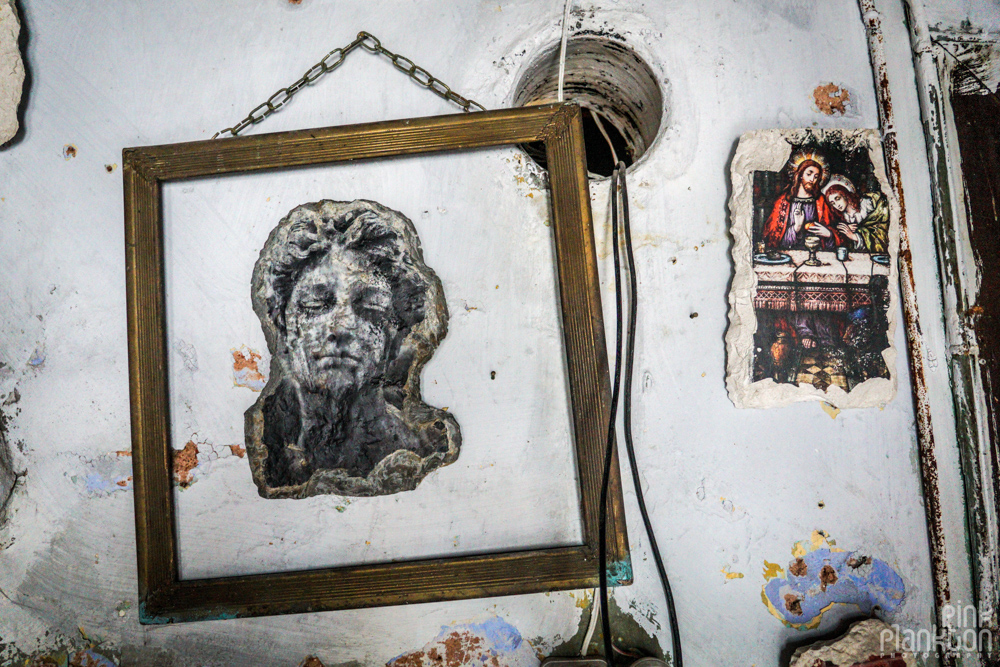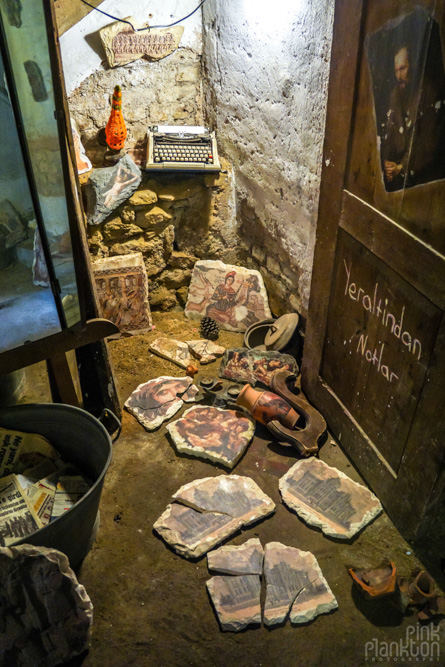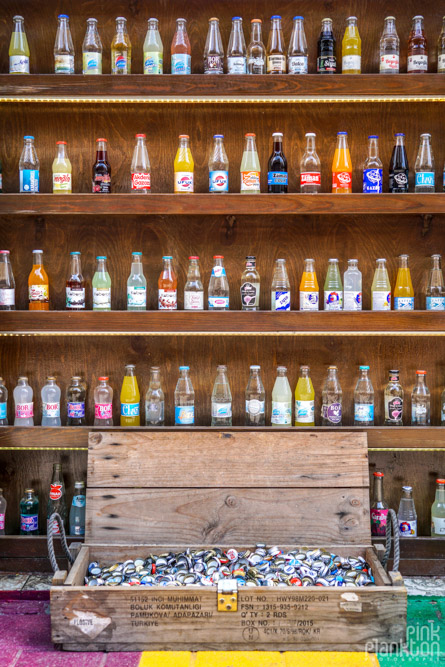 This was another nostalgic soda shop.  They really love it here.