Ok, not ever statue is angry, but they are all most certainly naked.  Frogner Park in Oslo contains more than 200 sculptures by artist Gustav Vigeland.  The parks overall theme is human experience.  Vigeland is not afraid to show that part of being human includes moments of frustration and anger.  Many of the sculptures also examine human relationships, between male and female, and young and old.
Vigeland chose for the the statues to be naked so that they remain timeless.  It is the world's largest sculpture park made by a single artist.
I had the opportunity to visit the park in June of 2018.  Here are some of the most interesting statues I saw: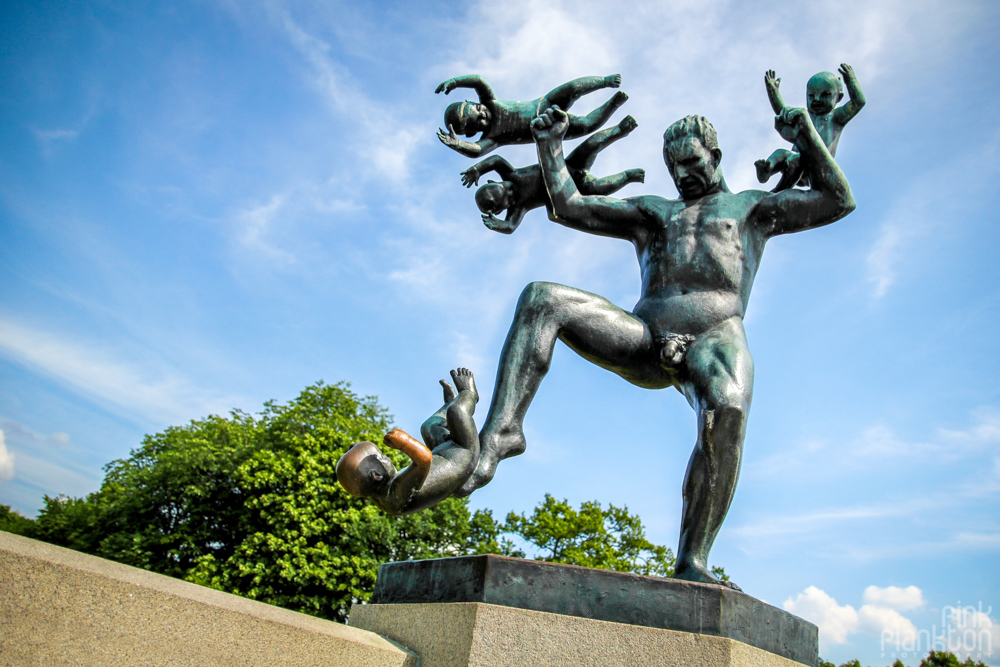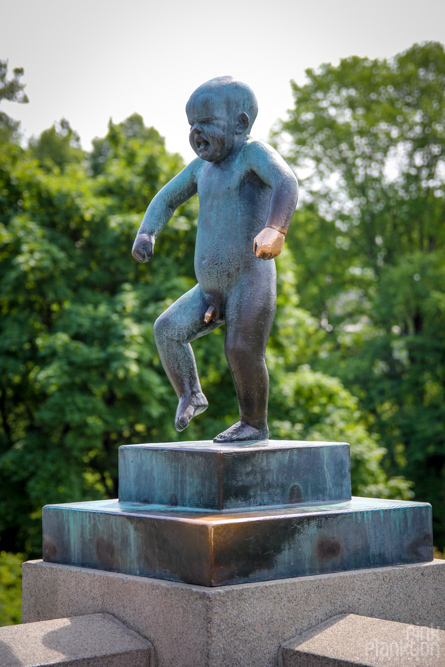 This statue entitled "Angry Baby" is one of the most famous in the park. His hand is discolored because apparently touching it brings good luck (notice how his penis is discolored as well...)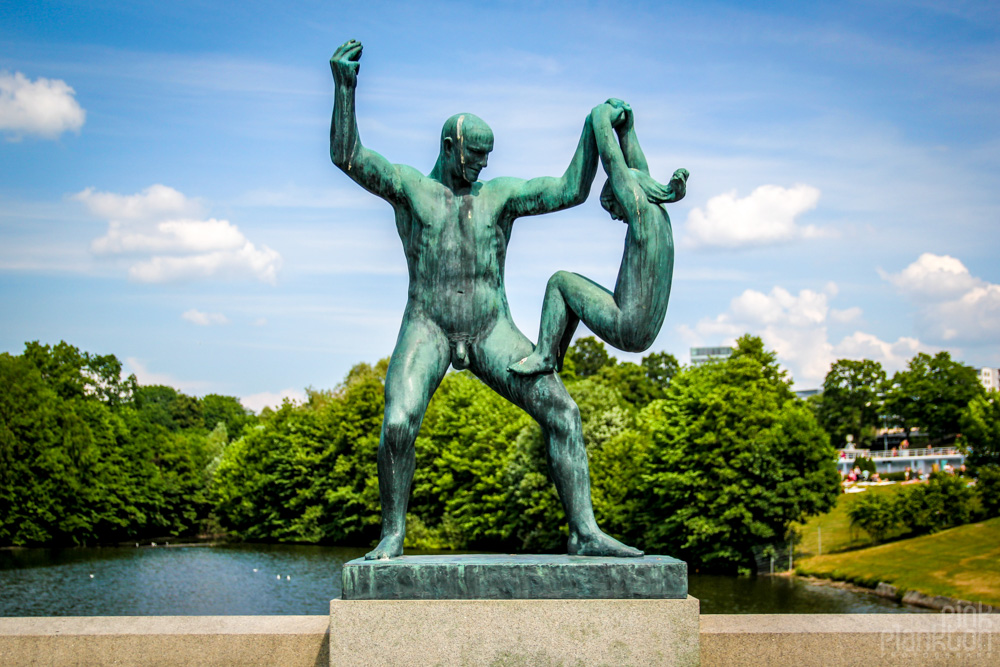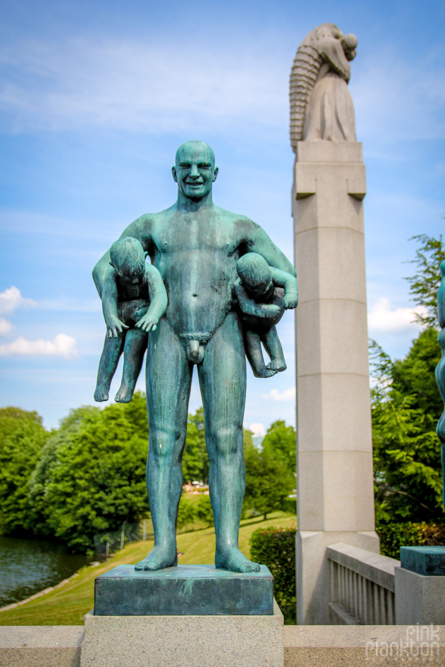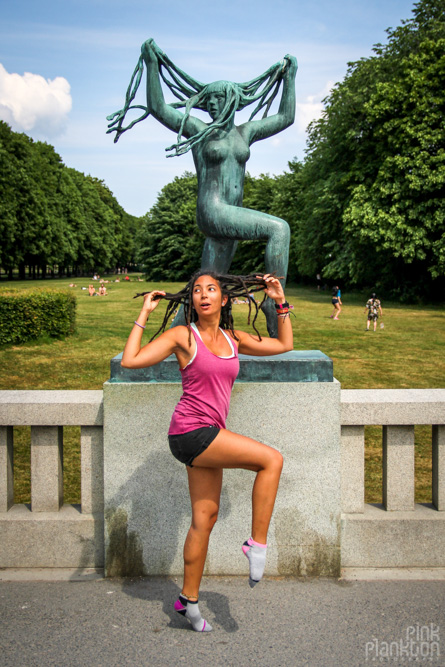 Found my statue twin...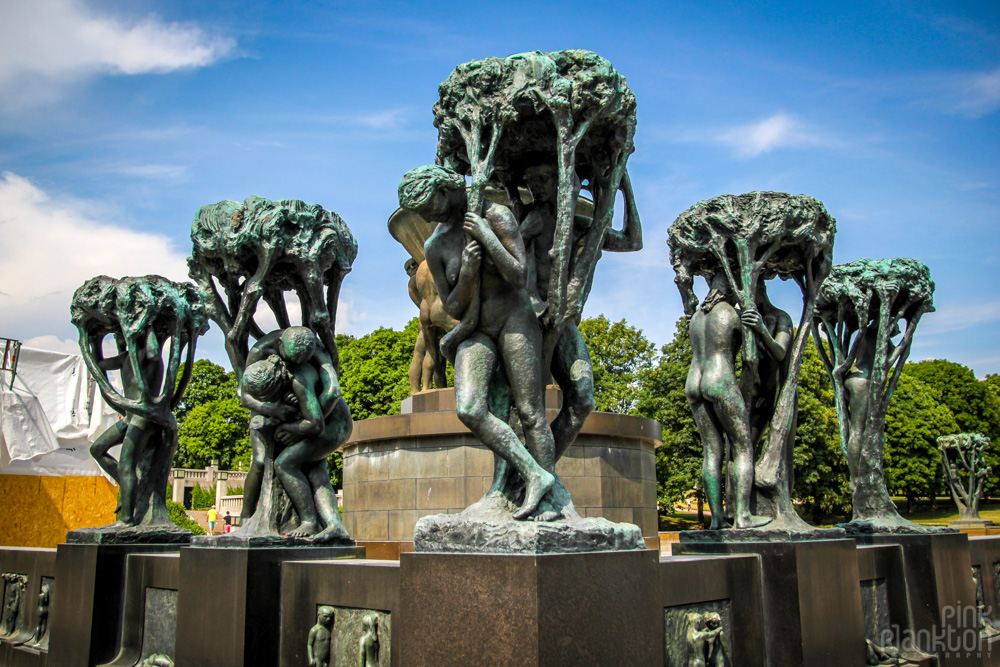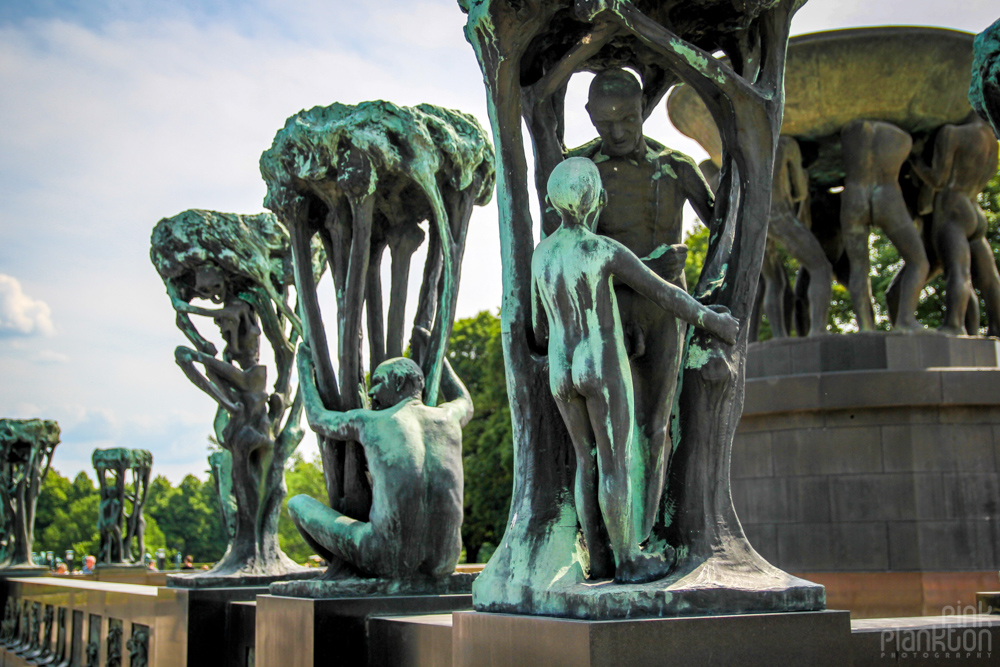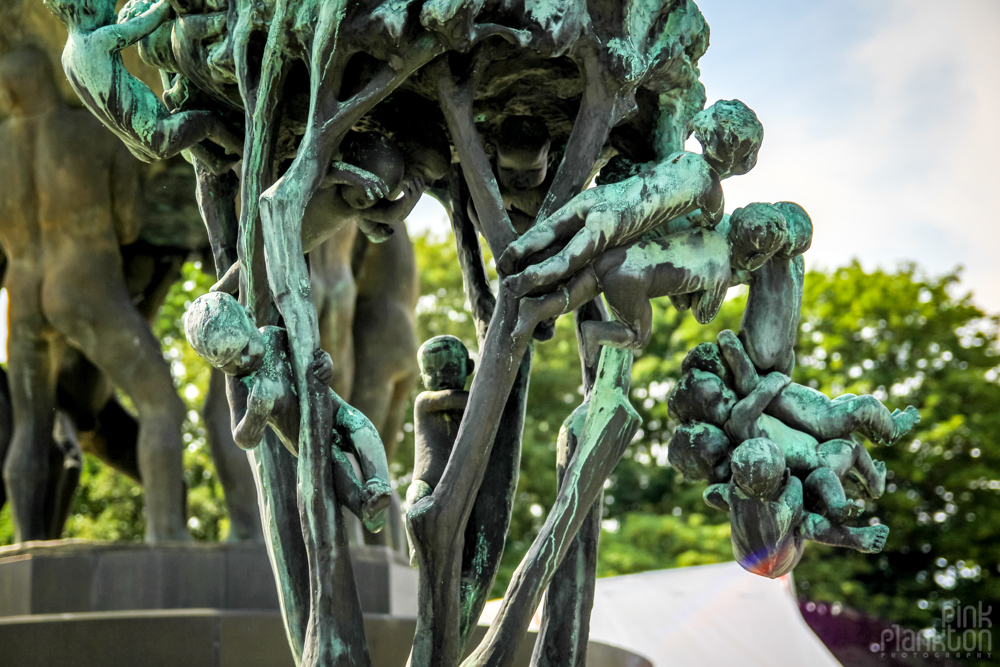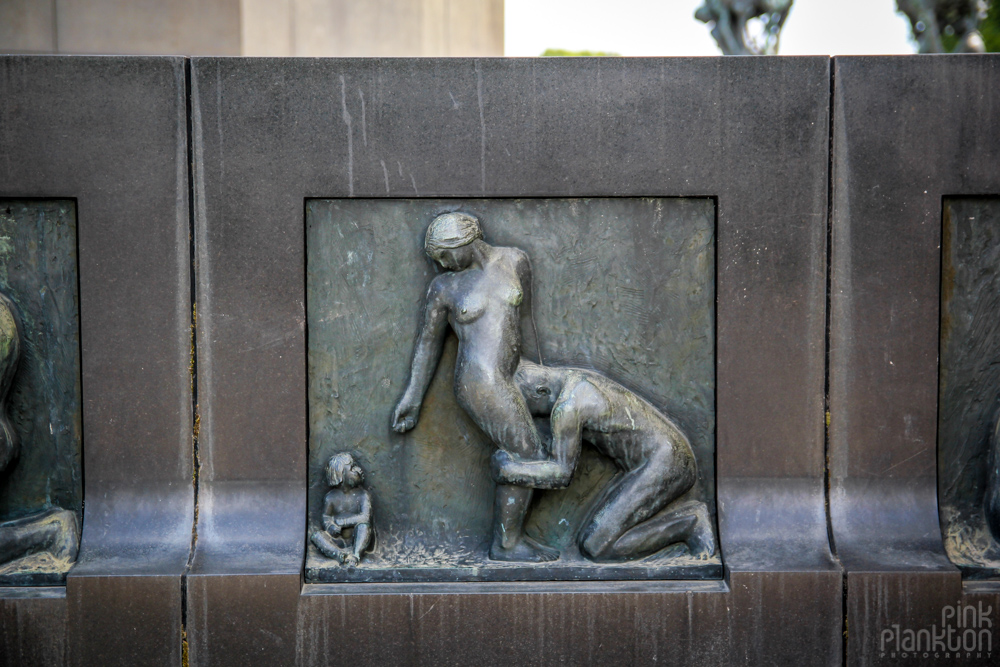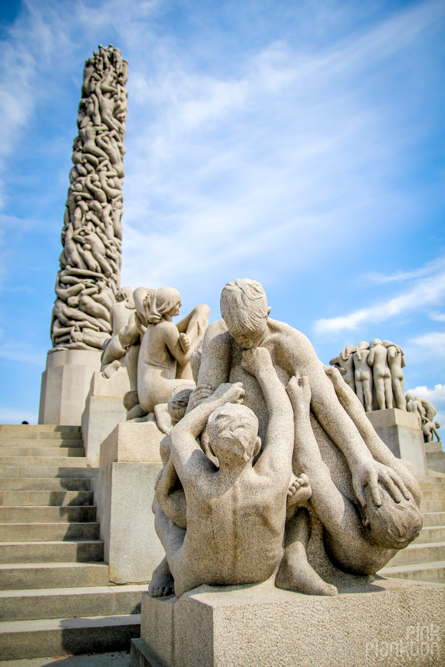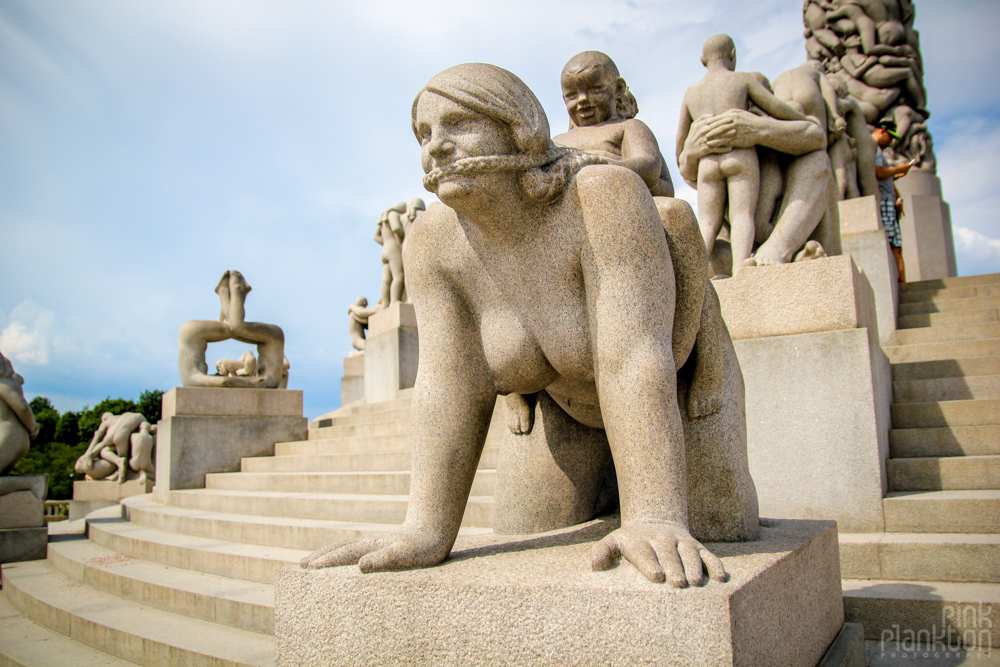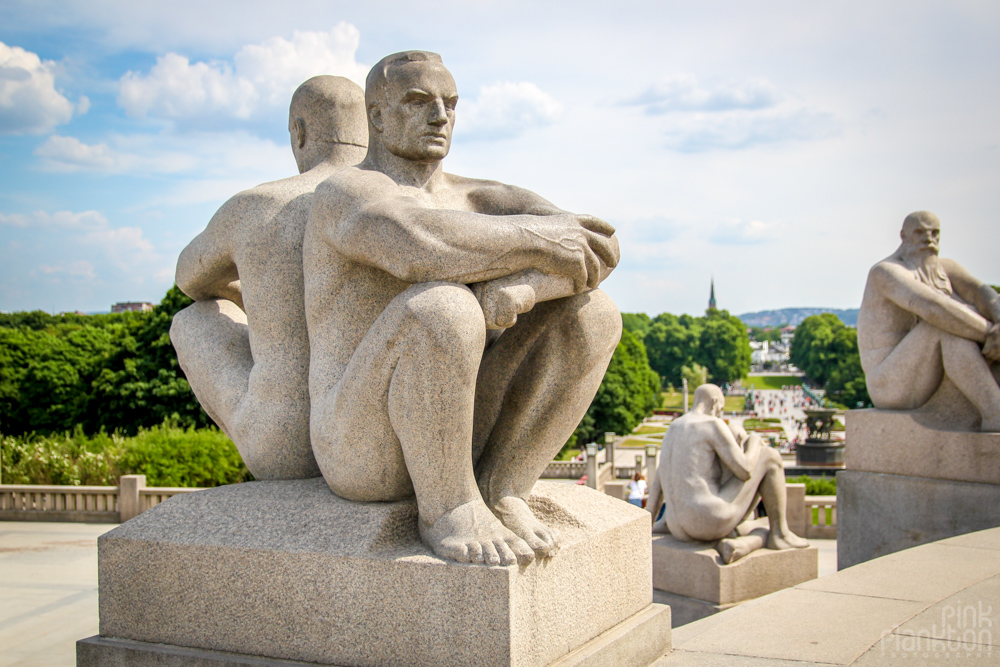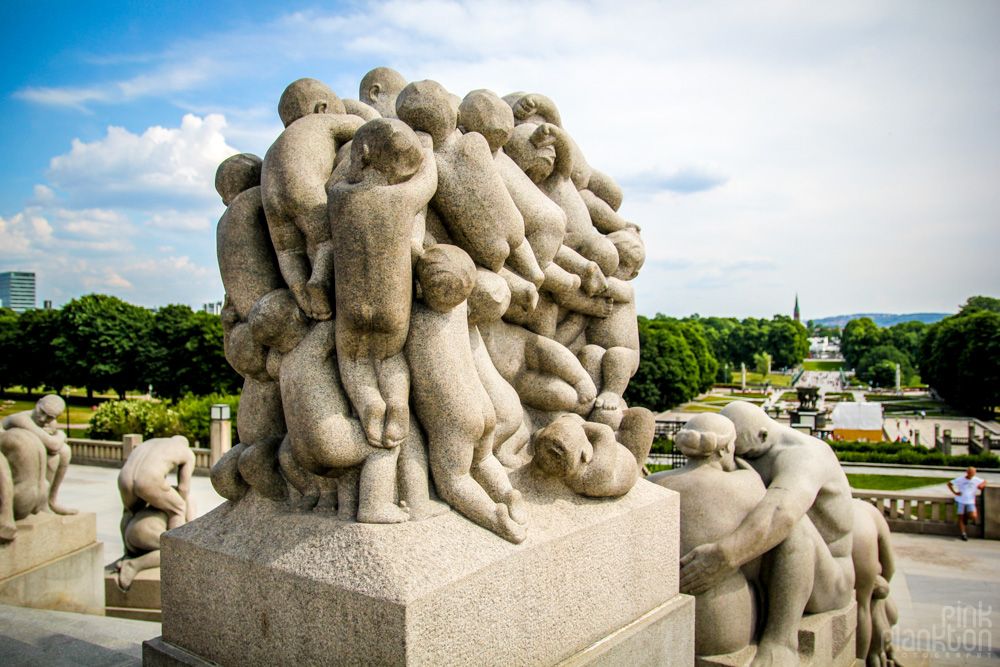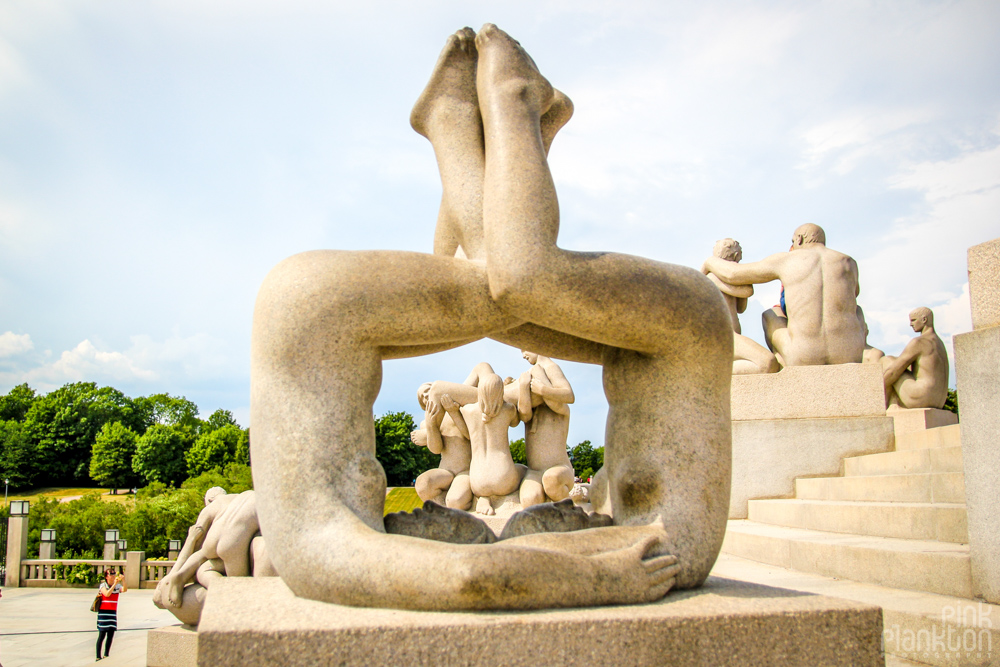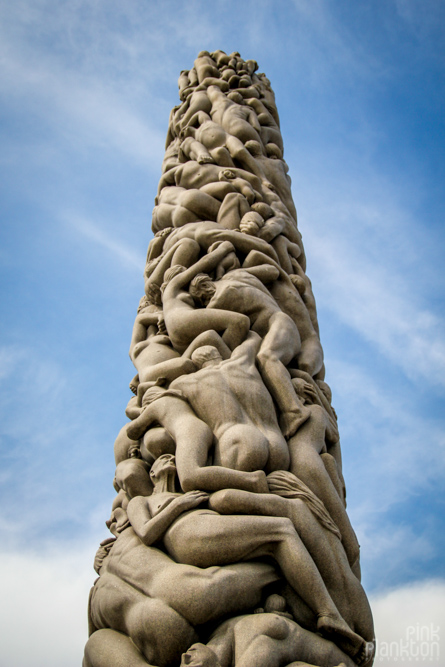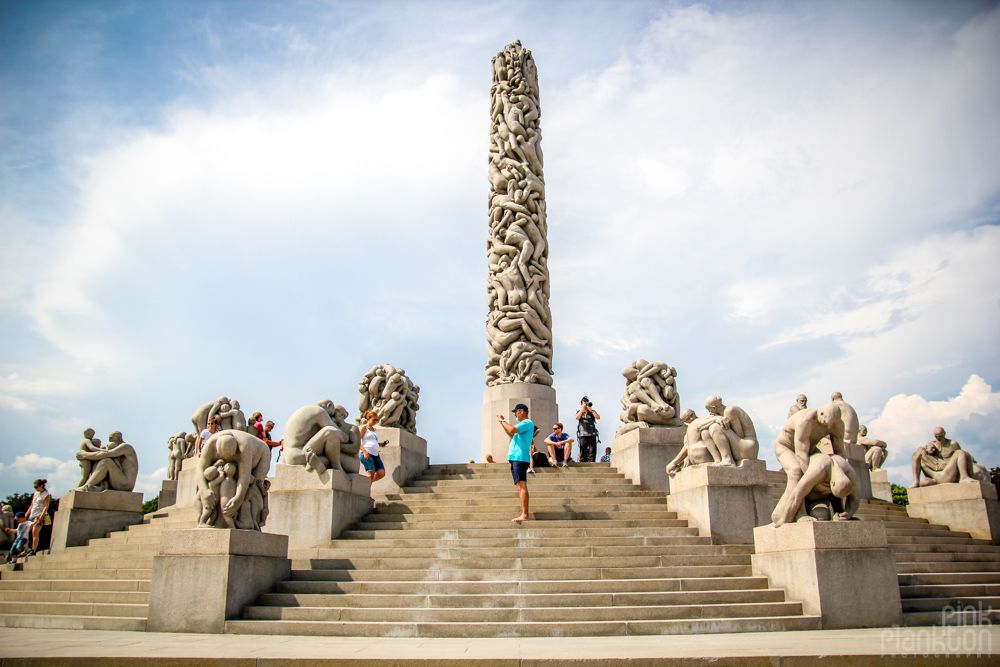 ---