The Krabi Life Homestay is definitely one of the most unique places for accommodation in all of South East Asia. The homestay is located in southern Thailand, about an hour away from Krabi Town. It is a family run business that just recently opened in 2015. So what makes this place so unique?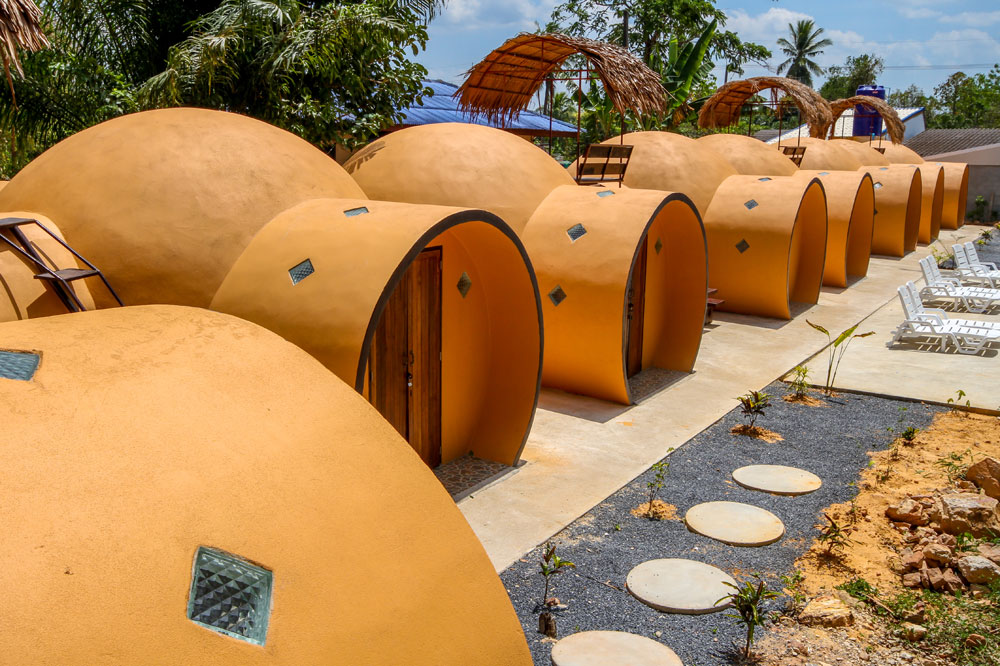 Krabi Life boasts 10 igloo-like bungalows, each of which can accommodate up to 3 people. Who can say they have lived in an igloo, in the middle of sweltering-hot Thailand?
While the igloos are nice, there are a number of areas to chill out and relax outside, including the pool, the bar, the garden/pond, or the hammocks up in the yoga platform.
Krabi Life is located in a very rural part of Thailand, undoubtedly off the beaten track. It is the perfect place to experience local life. Rong, who manages the homestay, takes guests on tours of the surrounding area. You are able to see first hand how locals in this part of the country make a living.
As the name states, Krabi Life is a homestay, not a hotel. Upon arrival, Rong makes sure all guests are well aware of this. He wants everyone to feel as comfortable in his home as they would in theirs. It is located right on Rong's family's property, where they have lived for generations. If you are looking to add a unique cultural experience to your trip, there is no better place to do it than here.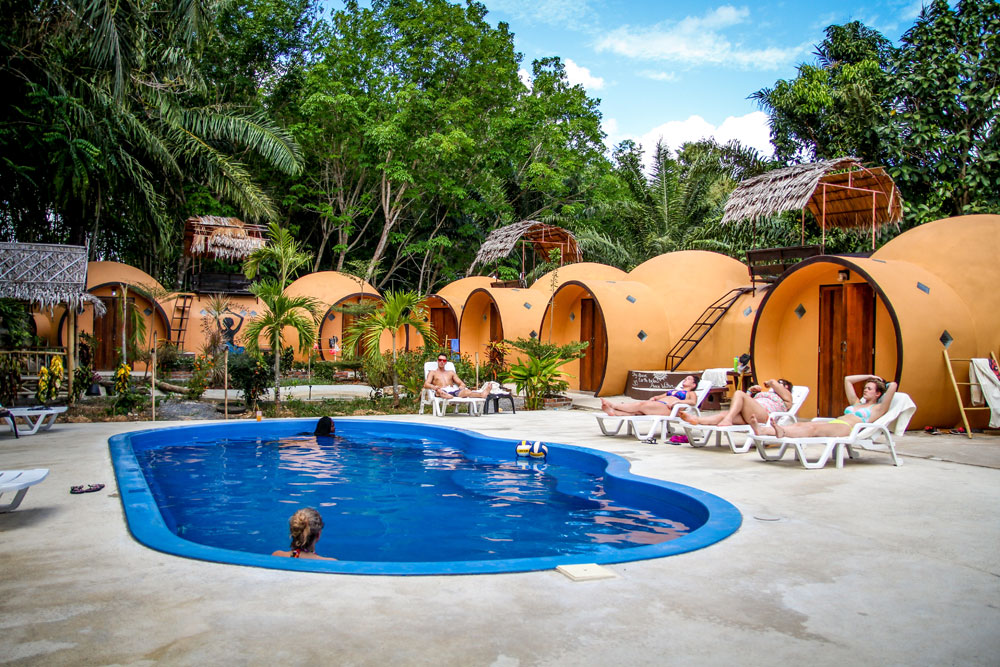 Most travelers come to the south seeking islands, beaches, or the crazy nightlife. The Krabilife Homestay is an ideal escape from all of the mass tourism. Many come here to simply relax and rejuvenate for a few days, before continuing on with their journey. For any yogi's out there, the homestay also hosts yoga retreats.
If you are feeling adventurous, there are many natural wonders in the area, including a jungle trek to a waterfall, natural hot springs, and a beautiful swimming hole called the Emerald Pool.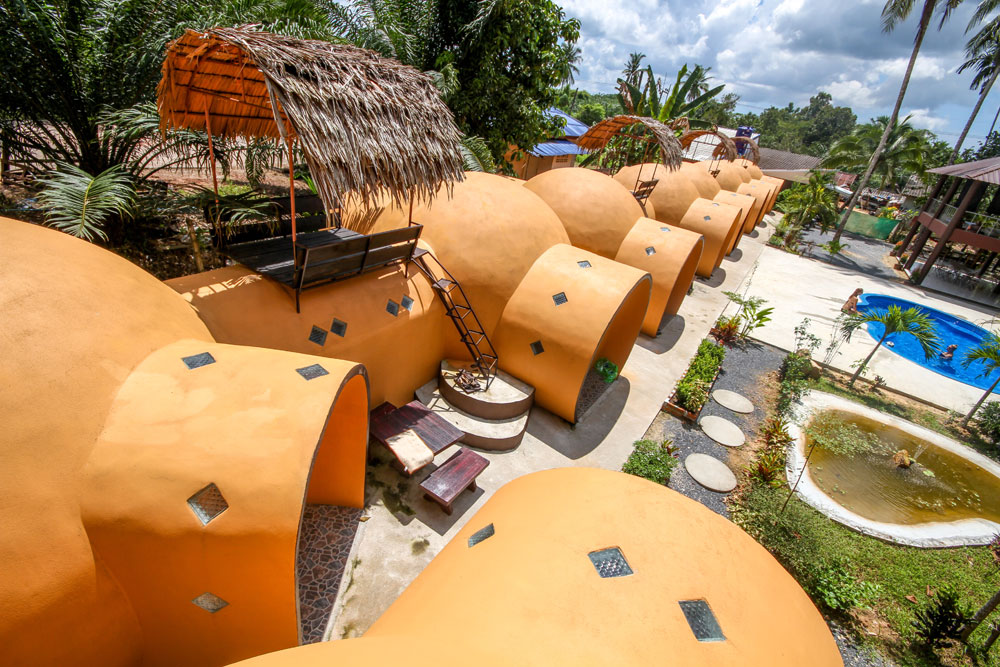 Everything about this place contributes to the good vibes: being surrounded by nature, escaping the hoards of tourists, home-cooked meals, and some good conversation at the bar. Many guests come planning to spend just a couple nights, and end up extending their stay, or returning at another point in their trip. Rong and his partner Jamie do an excellent job of making sure everyone feels right at home.
The homestay is also partnered with Life Before Work Travel, an adventure travel company based out of Canada. Booking a 3 or 6 week Thailand tour will ensure you get to spend a few nights at this lovely place.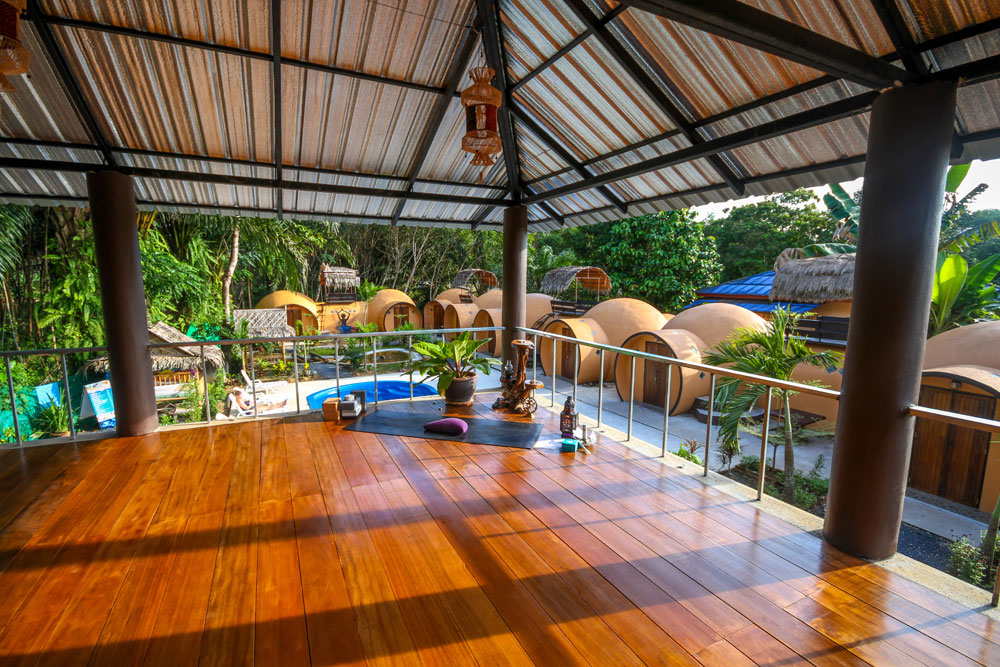 To learn more, or to book your stay, visit www.KrabiLifeHomestay.com
---