In the past, music festivals have had a reputation of being massive, hedonistic events that generate tons of waste and greenhouse gases. Fast Company described previous festivals as "mini-cities" - ones that see an influx of people who come to dance, drink, and eat, with little regard for the carbon footprints they leave behind. However, lately a new wave of music events is changing the game, and Asia, in particular, is home to many of them.
From Central Asia to the Southeast, here are some music festivals in the continent which not only throw the most amazing parties, but also take the time to educate the masses on the importance of sustainability.
1. Echoes of Earth, India
India has always been a hub for sustainability efforts and even ranks third in Refinitiv's annual sustainability report. So it's no surprise that they're one of the first countries to have their own green music festival. To prove that large scale events can be executed responsibly, Echoes of Earth organizers make sure to build all structures using upcycled and recycled materials. This year's theme was "The Sanctuary," which highlighted the many endangered flowers and animals in India. As an example, some installations included designs inspired by the Mandrill, One-horned Rhino, Great Indian Bustard, and many more.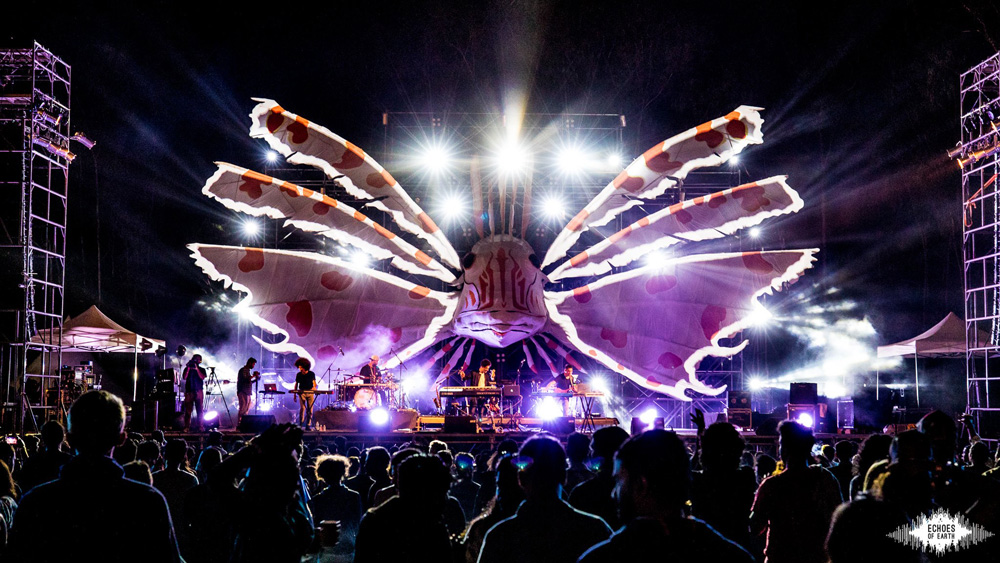 Photo: Mohit Music Photography
2. Wonderfruit, Thailand
Thailand has been experiencing a surge in tourists from around the world, with Bangkok Post reporting a record-breaking 38 million tourists just last year. But people don't just come for the pristine beaches and night markets. Among their many travel guides, Asian gaming site Expat Bets' guide to Thailand notes how the country's rich culture and traditions have remained intact, despite the influence of surrounding nations. As such, it's a great place to be immersed - and one way to do that is through its many festivals. More than a celebration of diverse music, Wonderfruit is an event that outright advocates for concert sustainability. All stages, food stalls, and booths are made with locally sourced products. They even host sustainable design competitions every year, with the winning piece displayed during the event itself.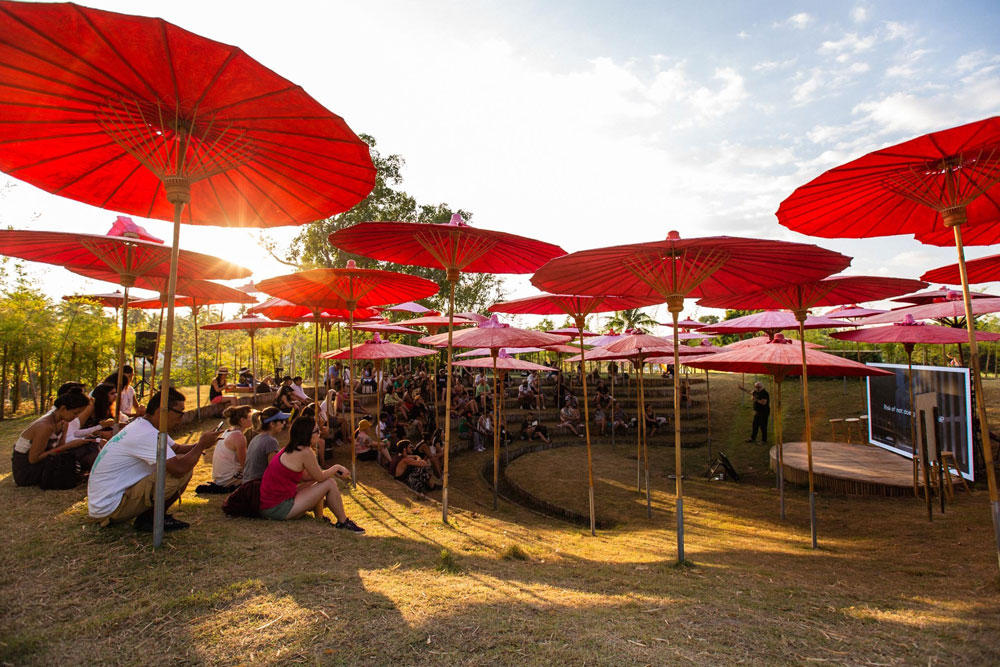 Photo: Wonderfruit
3. Epizode, Vietnam
The first Epizode was held just two years ago, and ever since then, locals and tourists from all around the world have been flocking to its grounds for non-stop music. Spanning 12 days of beach events and shows, the party goes on from dusk until dawn. While this festival doesn't market itself specifically for sustainability, it has a number of stand-out initiatives that prove their commitment to being eco-friendly. For one, they encourage festival goers to participate in preservation efforts around Phu Quoc, like beach clean-ups and a "bring-your-own-water-bottle" policy.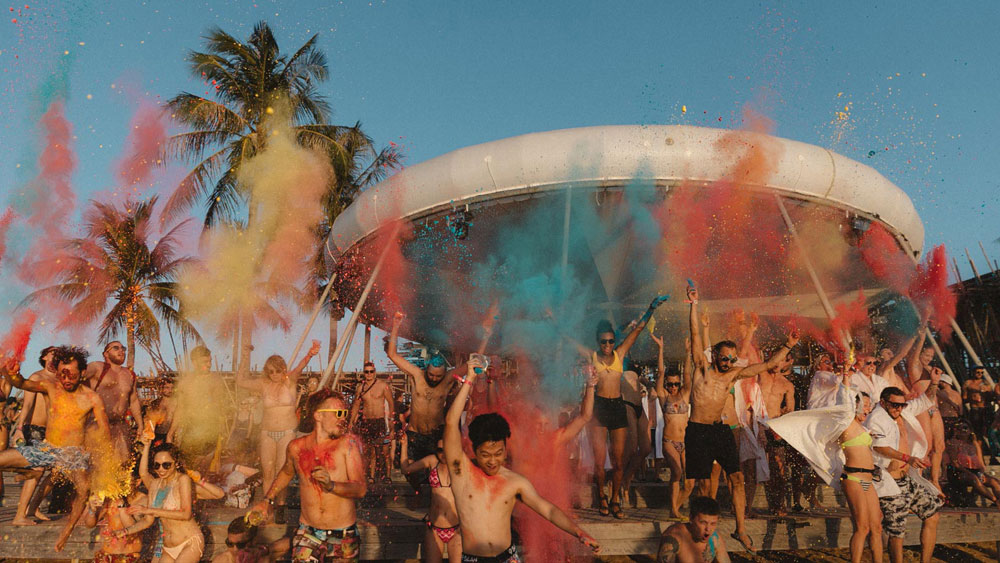 Photo: Epizode
4. BaliSpirit Festival, Indonesia
The BaliSpirit Festival is Southeast Asia's biggest and longest yoga, dance, and music non-profit event that's held in Indonesia every summer. This festival seeks to rejuvenate every individual and empower them to lead positive change within themselves, their homes, and outside their communities. In terms of sustainability, BaliSpirit showcases its prowess with architectural designs. Just last year, the organizers were able to make a stunning peacock gate out of banana leaves - one of the highlights of the event.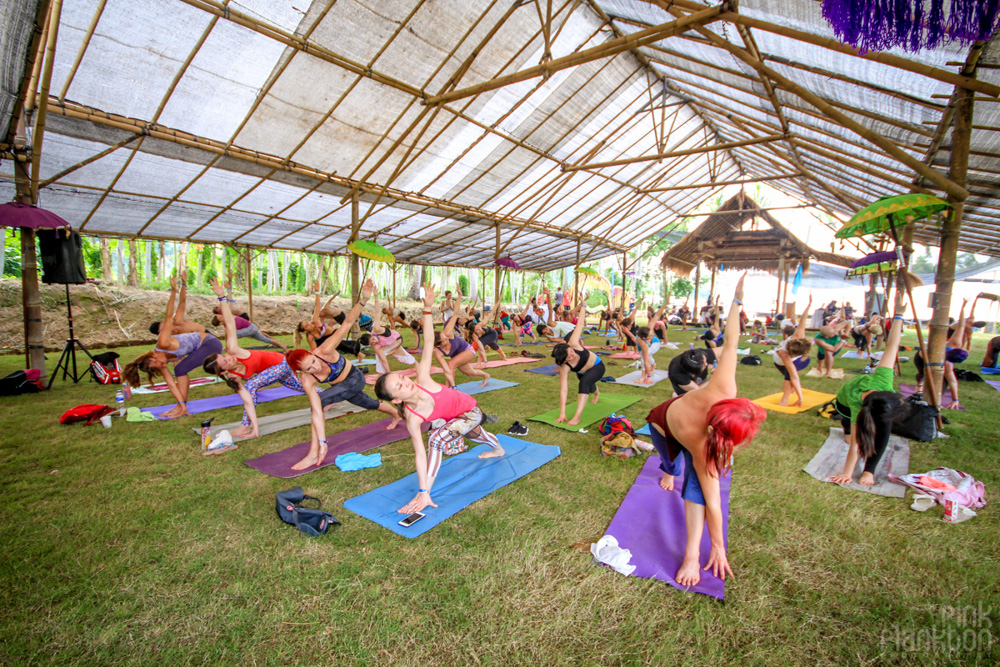 Sustainability is everyone's responsibility, and greener music festivals are just one way to inspire change. Though these efforts may seem small in the grand scheme of things, they prove that celebrations don't have to come at the cost of our planet.
---