While festival season comes to an end in North America and Europe, it is only just beginning on the other side of the world!  It is important to realize that transformational festival culture is a global movement and is spreading across all ends of the earth.  Here are some of the best, and some of the not as well-known transformational festivals in Australia, New Zealand, and South East Asia, to keep you festivaling all year round!
---
Location: Hanoi, Vietnam
It is so wonderful to see a transformational festival in a small country like Vietnam.  The first edition of Quest was held last year, and this years is bound to be bigger and better!
"Quest is a 3-day escape, a communal celebration of music, arts and interpersonal connection amongst nature. Quest brings the international festival concept to Vietnam, combining the very best local and international underground acts across 4 beautifully crafted stages, alongside cinema, workshops, street performance, team activities, live and installation art, and much more."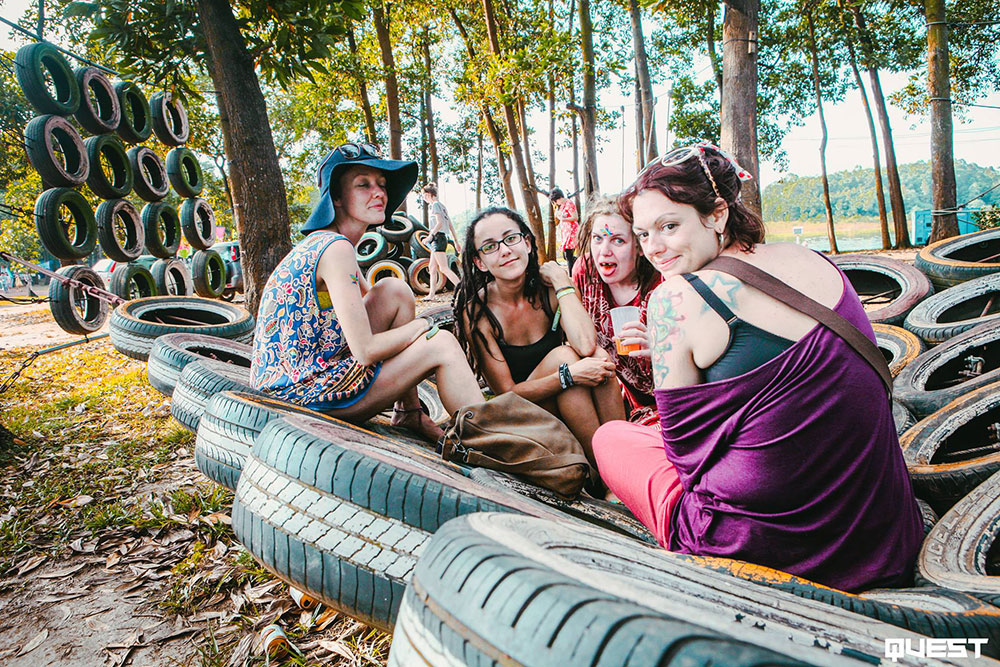 Credit: Facebook/Quest
2. The Experience: December - January (over New Years)
Location: Koh Tao, Thailand
Although The Experience is mainly a psytrance festival, I chose to include it in this list because many psytrance events incorporate aspects of transformational festivals.  What better way to ring in the new year than on a one of the most beautiful, paradise-like islands in Thailand.
"We have carefully chosen a line-up of artists, dj's and vj's from around the planet, who will be delivering a treasure-chest of sights and sounds that have never been Experienced before and which will electrify your mind" (The Experience, Facebook)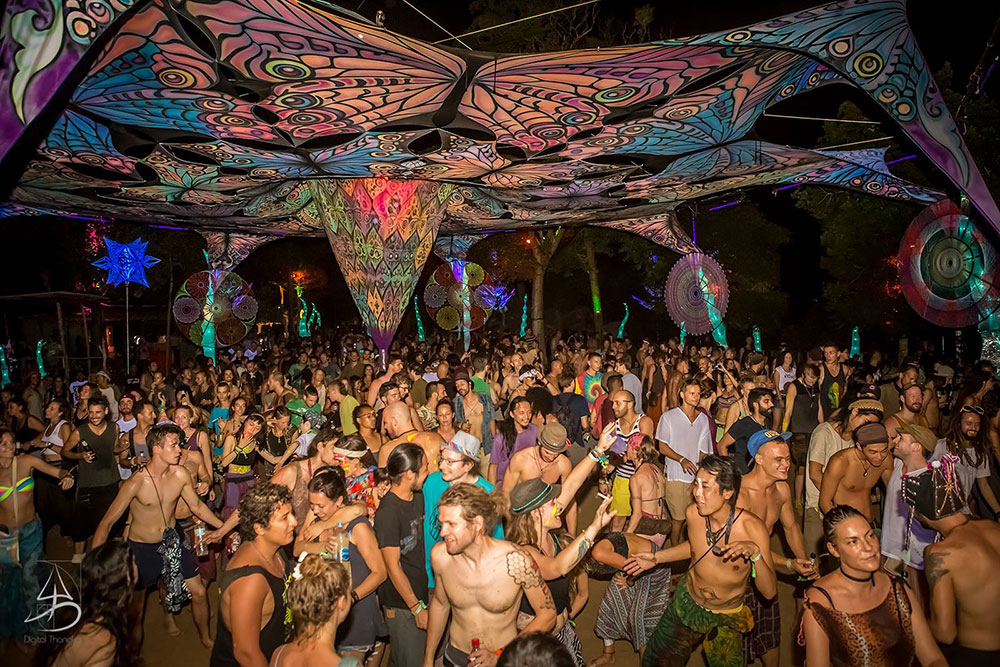 Credit: Digital Thangka

Location: New South Wales, Australia
Regrowth is put on by R.E.G.E.N, a group dedicated to sustainable practices and environmental awareness.
"Presenting diverse music over 4 days from live bands to live electronic music from around the world. A tuned community dedicates a component of that potential energy existing at festivals to RE-GENerate through tree-planting native vegetation at the festival site for the benefit of flora and fauna. Alongside this, interactive arts, expression and learning spaces are present to allow all participants to share and learn. All activities will be present including an Art Gallery, Cinema, Markets, Healing space and diverse Performers."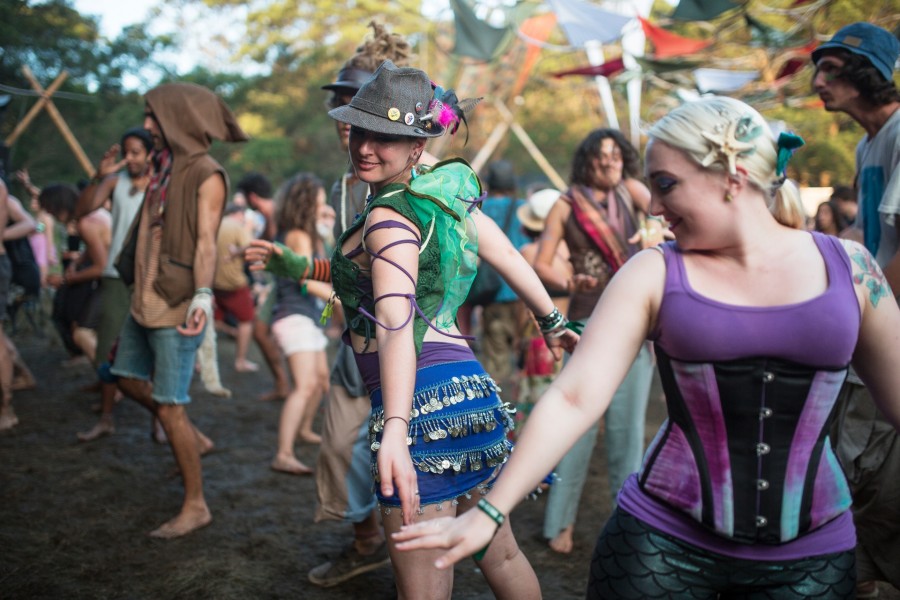 Credit: Rosa Scipion
Location: Victoria, Australia
Rainbow Serpent is probably the most well-known transformational festival internationally, on this list.  The upcoming festival will be the 20th edition and it surely will not disappoint!

"From a small gathering in a secluded clearing Rainbow has developed into one of the most highly regarded music and arts festivals in the world.  These days the epic five day multifaceted explosion of dance, colour, expression and celebration attracts people from all over the planet who converge on Lexton in Western Victoria in January for an unforgettable, unique Australian experience."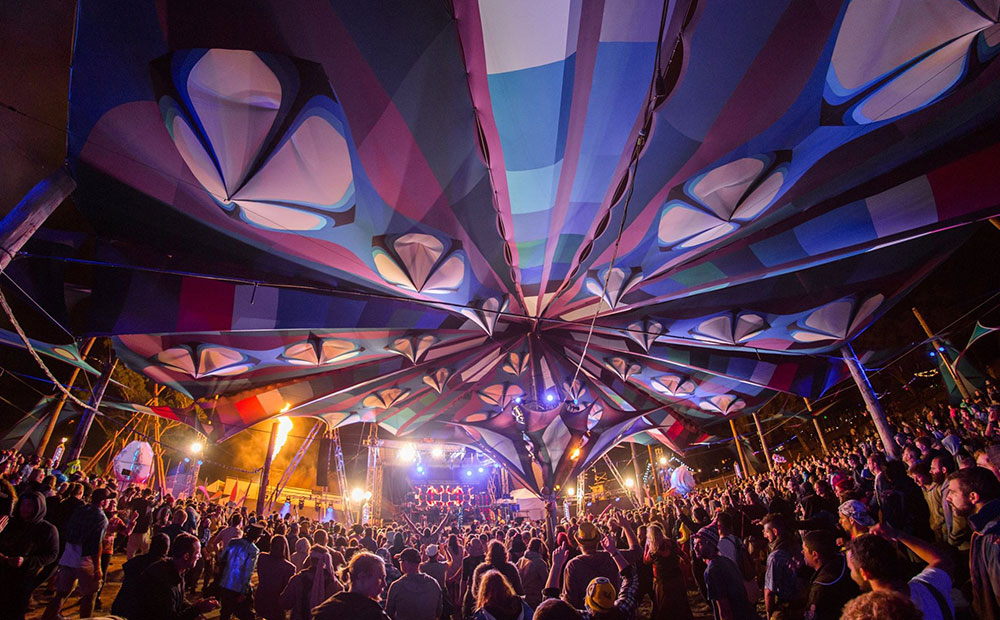 Credit: James Gillot Photography
Location: Nelson, New Zealand
"Luminate 2015 is a place to re-energise on the dancefloor, participate in workshops, be inspired about living sustainably, receive a massage, join in drumming around the fire, relax with a warm chai, watch an enlightening movie, be in harmony with nature, and celebrate a sense of conscious community.
Find your rhythm on the two amplified dancefloors, get primal with the drums of the Tribal zone, take it horizontal in the Chillout Lounge, or bring an instrument and join in the fun in the Buskers stage."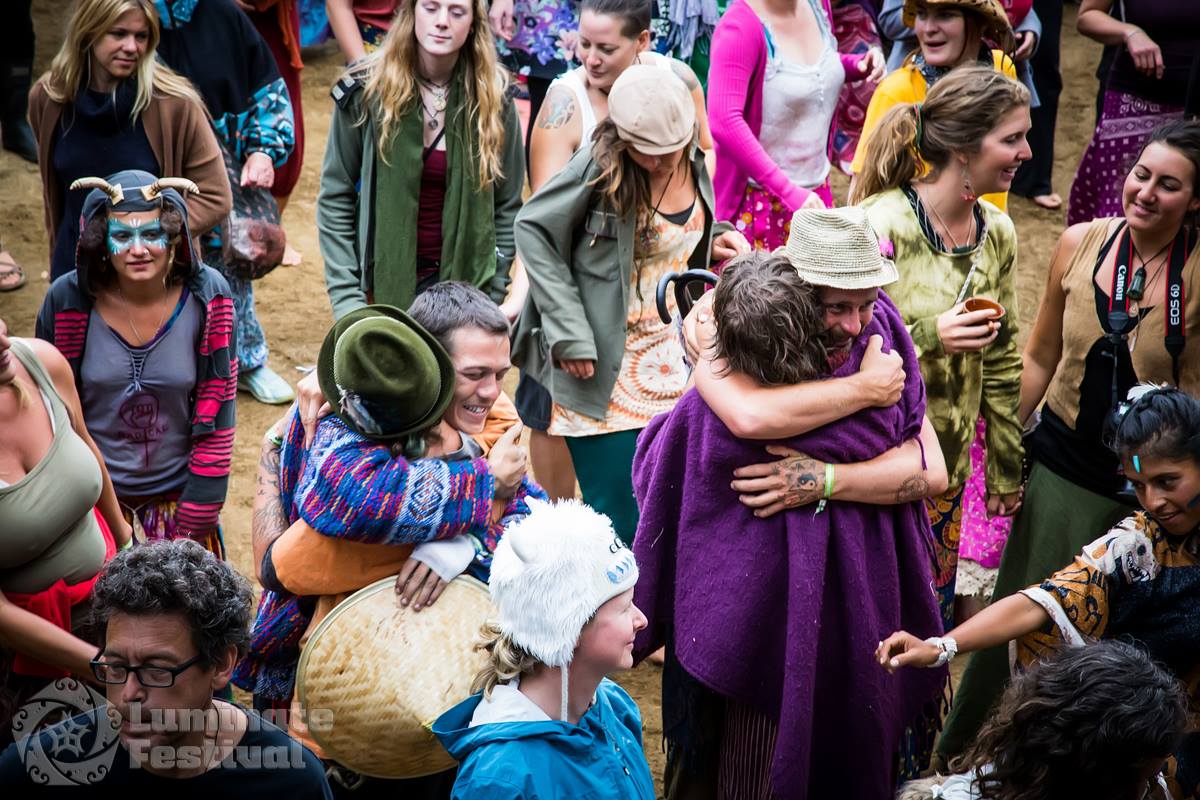 Credit: Gregg Painter

Location: Pattaya, Thailand
Wonderfruit made it's debut last year, putting Thailand on the transformational festival map.  It's ethos is inspired by many west coast and European festivals alike.
"Wonderfruit is an annual celebration of art, music and life, where fun and social responsibility can go hand in hand as a joyful adventure. We aspire to be a catalyst for positive change and seek to find creative ways to live sustainably and responsibly, and to have a net positive influence on our planet."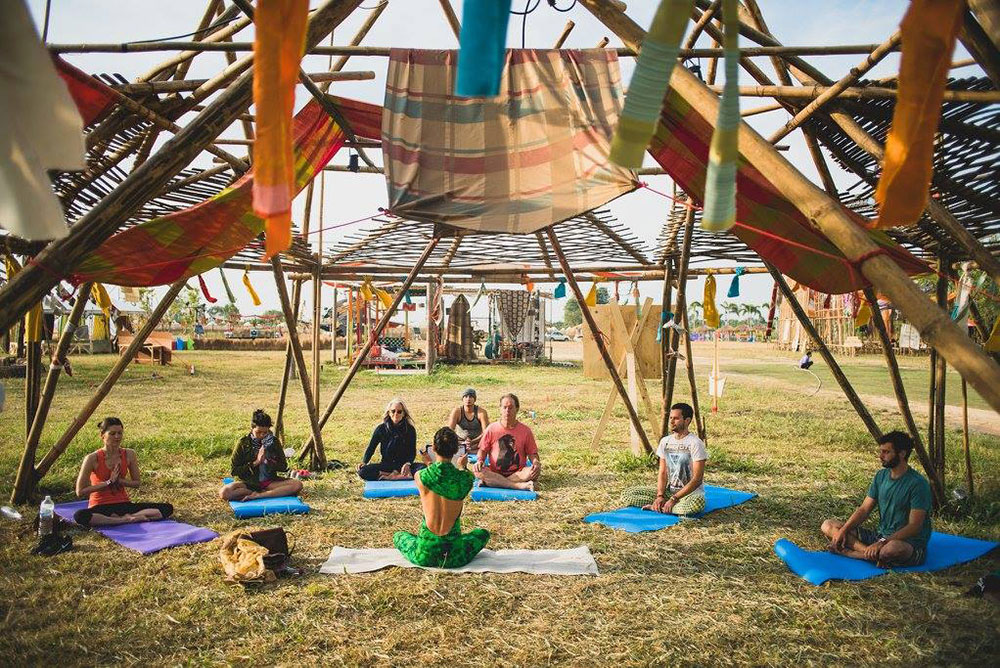 Source: Facebook/Wonderfruit
Location: Queensland, Australia
"With a strong focus on arts, education, healing and community spirit, Earth Frequency Festival has grown from it's origins as a small landcare party to become one of Australia's foremost transformational gatherings.
At Earth Frequency, you can always expect an amazing mixture of live and electronic music, performance, visionary art, workshops and lectures, a family and kids space, and a fantastic food and markets area, and of course a positive community vibe."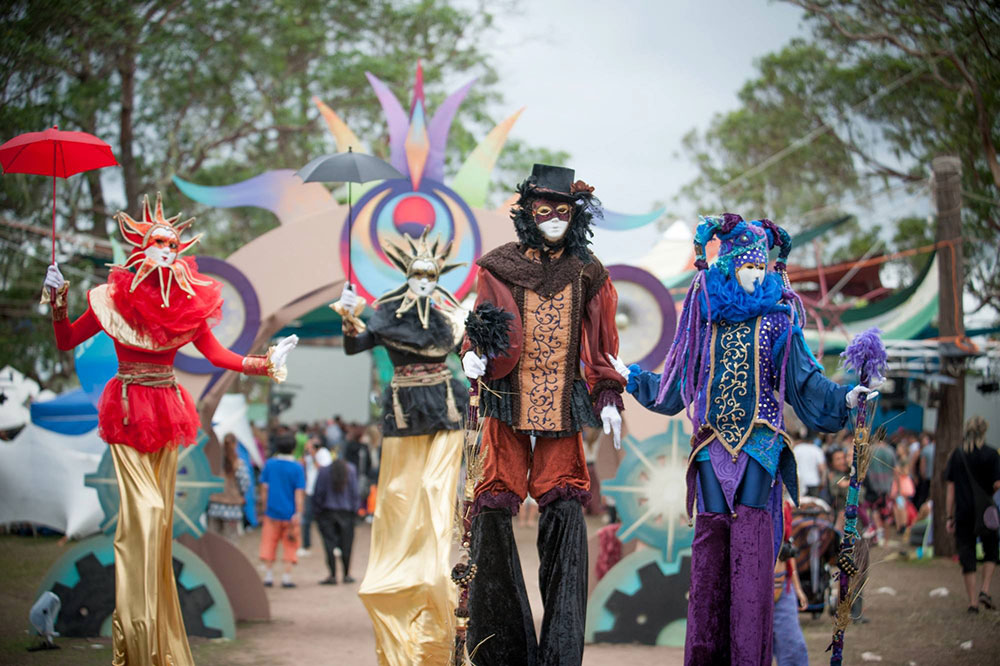 Credit: Spiral Photography
Location: Victoria, Australia
This will be the first edition of Esoteric, but hopefully not the last!
"Esoteric is taking the bush doof to the next level, with a focus on a immersive visual experience with an emphasis in a beautiful natural setting.  Professionally run with all the trimmings – full scale production, 3 stages, over 130 thousand watts of audio between stages, lightshow, water cooled lasers, VJs and projection mapping, marketplace, workshops, amazing spaces, including hammock zone, maze and jaw dropping sculptures all coming to life." (esotericfestival.com.au)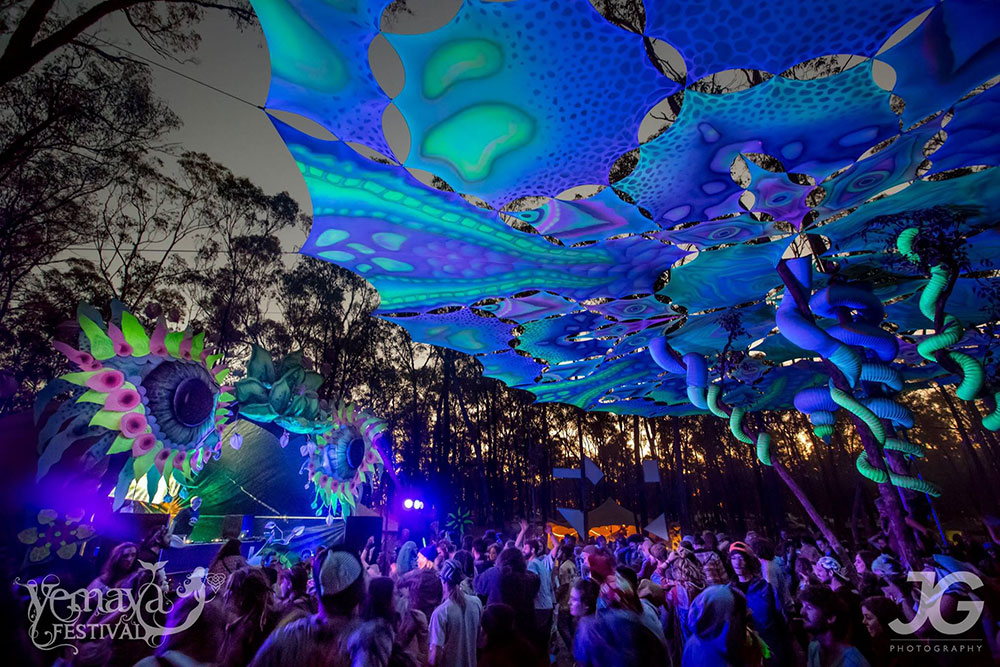 Credit: James Gillot Photography
Location: Victoria, Australia
"Four mesmerising days and three luminescent nights of sensory enchantment, showcasing a superb calibre of music production talent amidst an abundance of psychedelic art. Accompanying the indulgences will be our Yemaya Stage, Ashaba Temple, Grand Bazaar, Healing Sanctuary, Creation Station, Live Jam Space, Art Gallery, Performer's Hub, Workshops, and Live Art Installations." (Yemaya Festival, Facebook)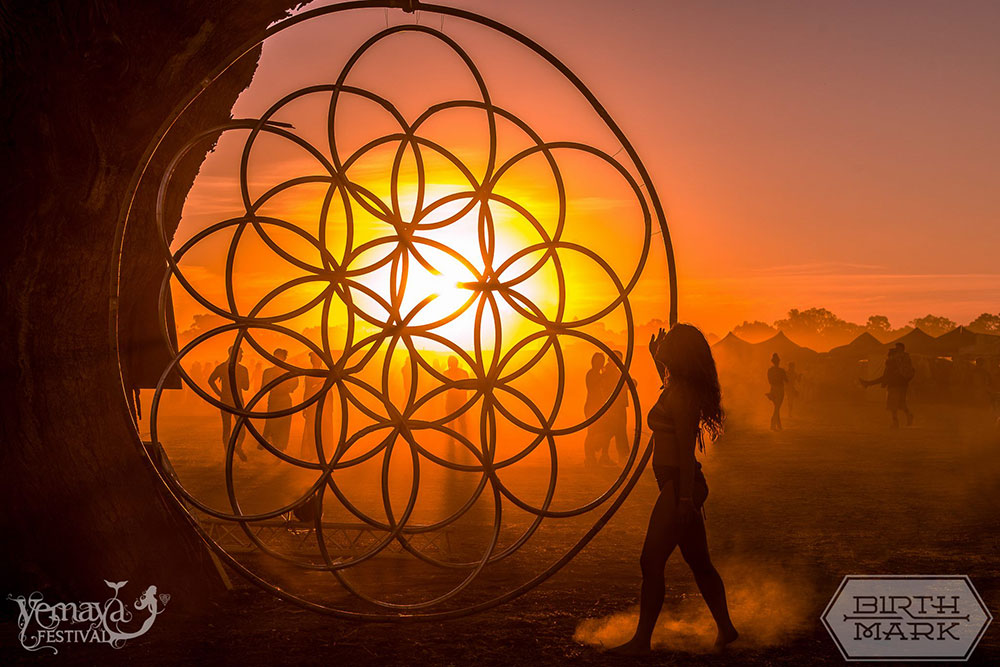 Credit: Birthmark Photography
---
It is so wonderful to see these types of events happening all over the world.  Many Western countries have a reciprocal agreement with Australia and New Zealand, where you can obtain a one-year, and in some cases, a two-year working holiday visa.   This is a great way to fund your festival expenses and also experience living, working, and festivaling, in a different part of the world!
Do you have any festivals to add to the list?  If so get in touch.
---