Georgetown is a unique little city located on Penang, an island in Malaysia.  It is unique in the sense that so many cultural influences blend together here.  Many residents hail from either an Indian or Chinese background.  Yet, the architecture tells a different story.  Malaysia was once ruled by the British, and thus, colonial architecture can be found throughout the city.
I happened to be visiting Georgetown throughout Chinese New Year.  Wandering around the city during this time was an absolute pleasure!  There were many customs I had never witnessed before.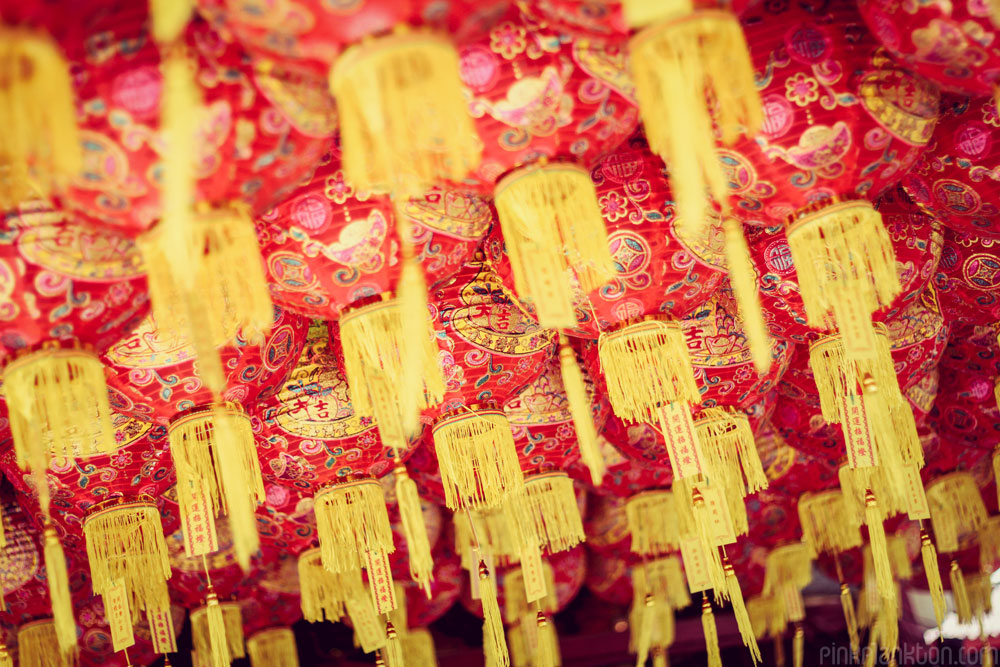 In Malaysia, Chinese New Year is a week-long celebration.  Lanterns and other decorations adorn the streets of Chinatown throughout the week.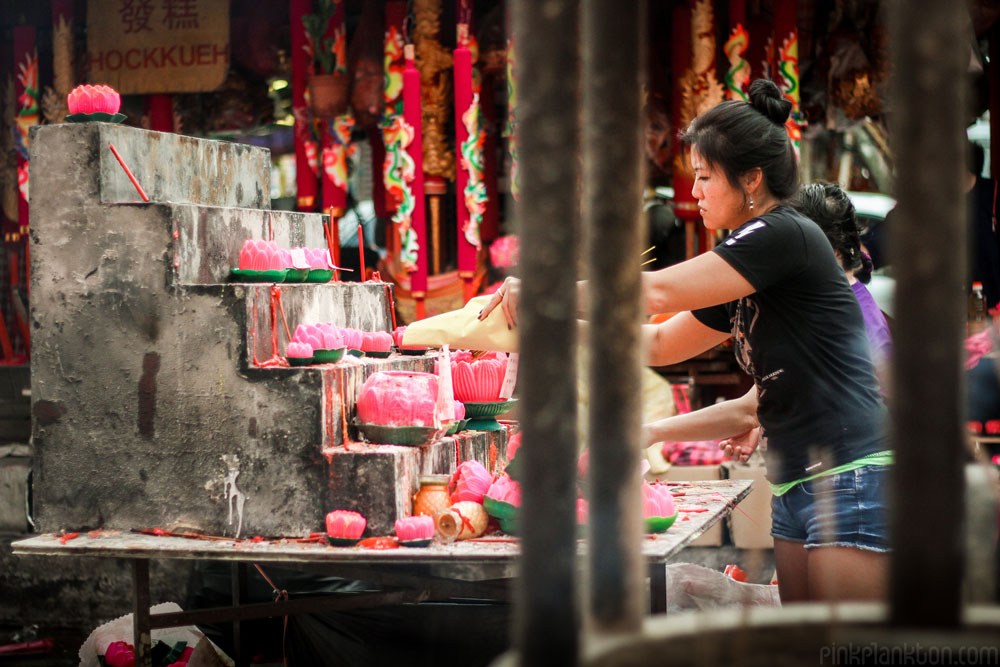 Throughout the town, members of the Chinese community gathered to the many Chinese Temples to make offerings.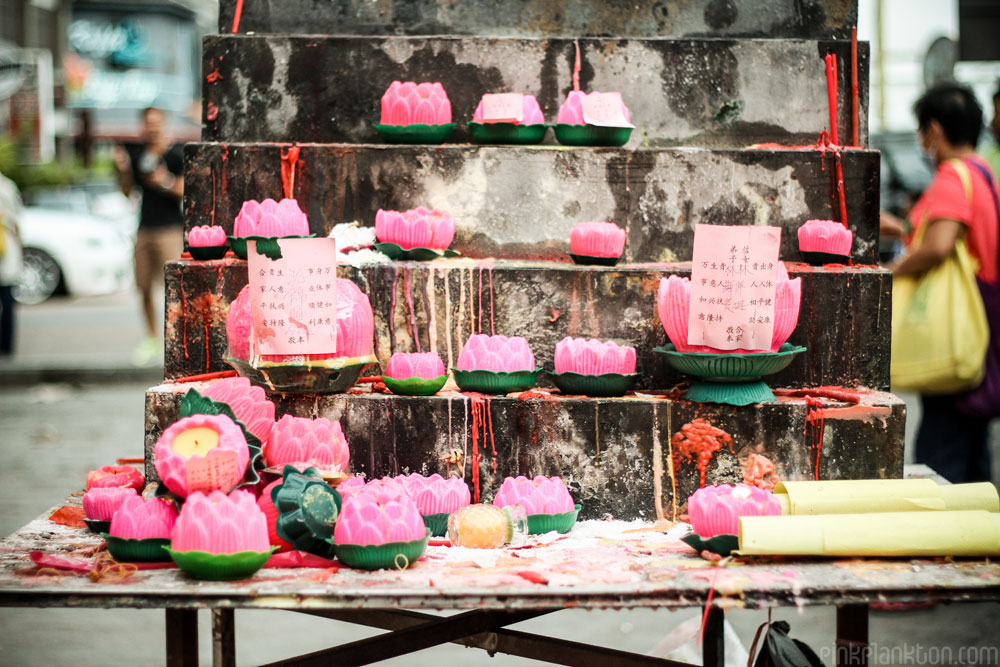 The many lotus-shaped candles are a symbol of purity and perfection.   Some also leave notes with their intentions for the new year ahead.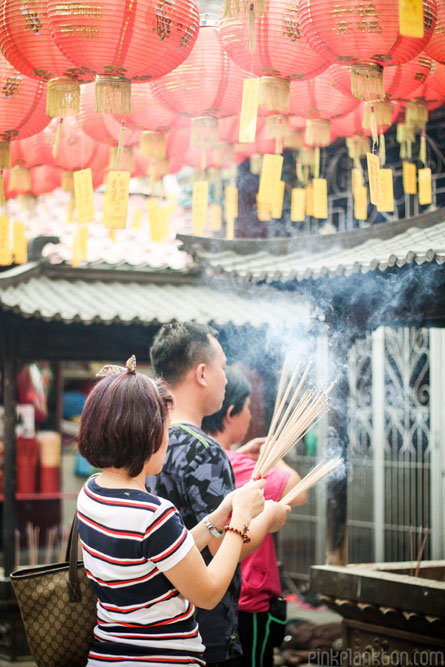 Burning incense is a form of paying respect to the spirits.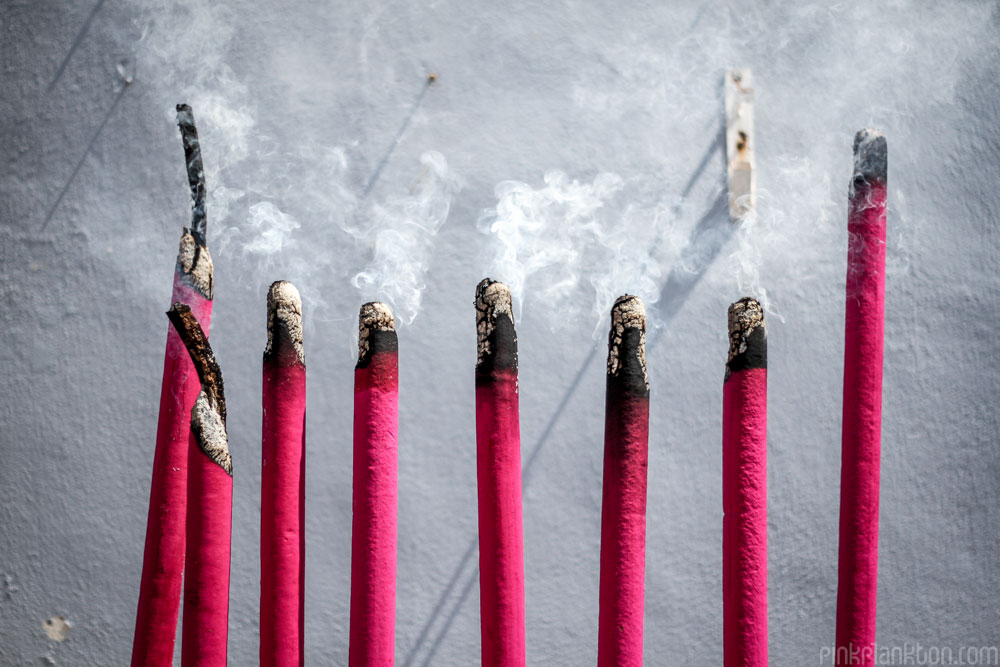 Larger sticks of incense, also known as joss sticks, burn throughout the streets.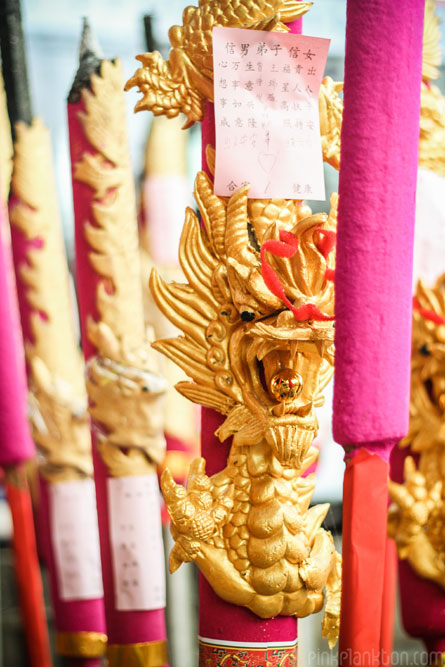 This particular joss stick embellishes a dragon, a symbol of good luck.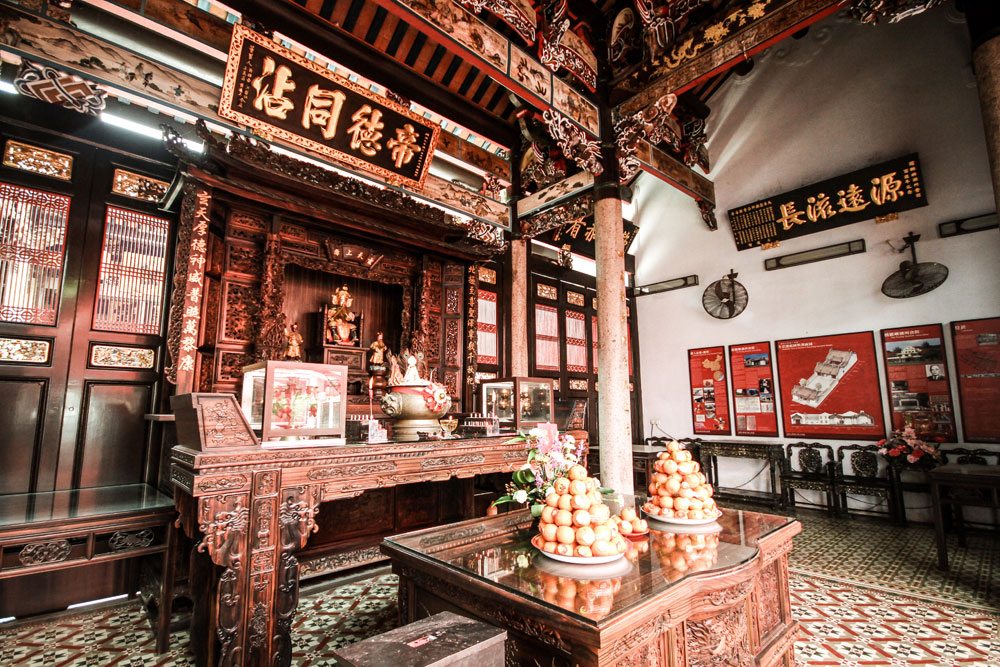 The altars in the temples were very intricately designed and  laid out.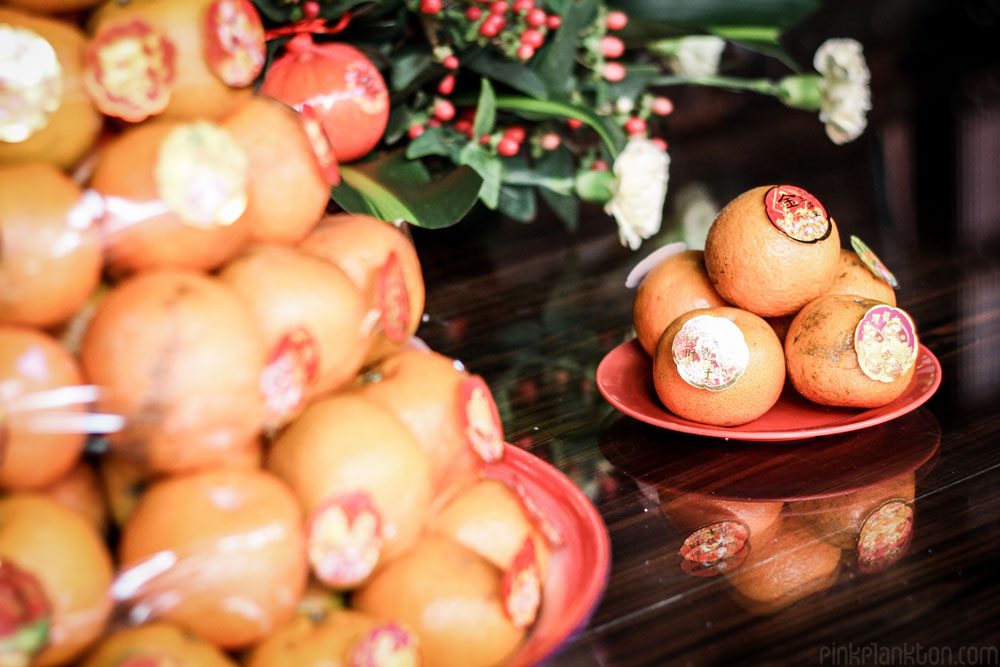 Mandarin oranges are a symbol of good luck.  Many Chinese give mandarins as presents to their friends and family during this time.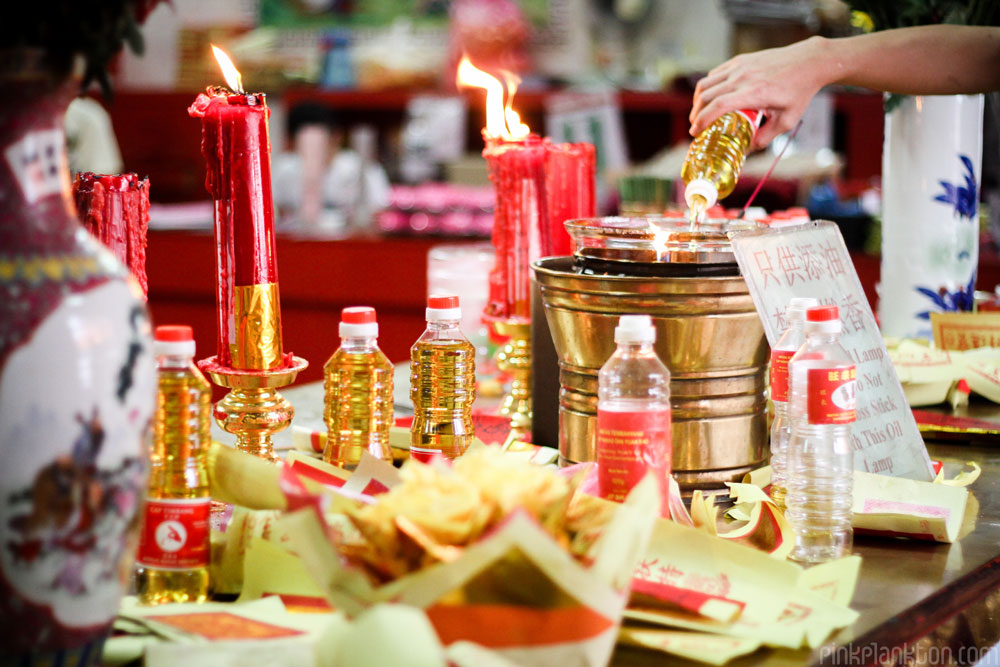 Oil lamps are used to keep flames burning for the entire celebration.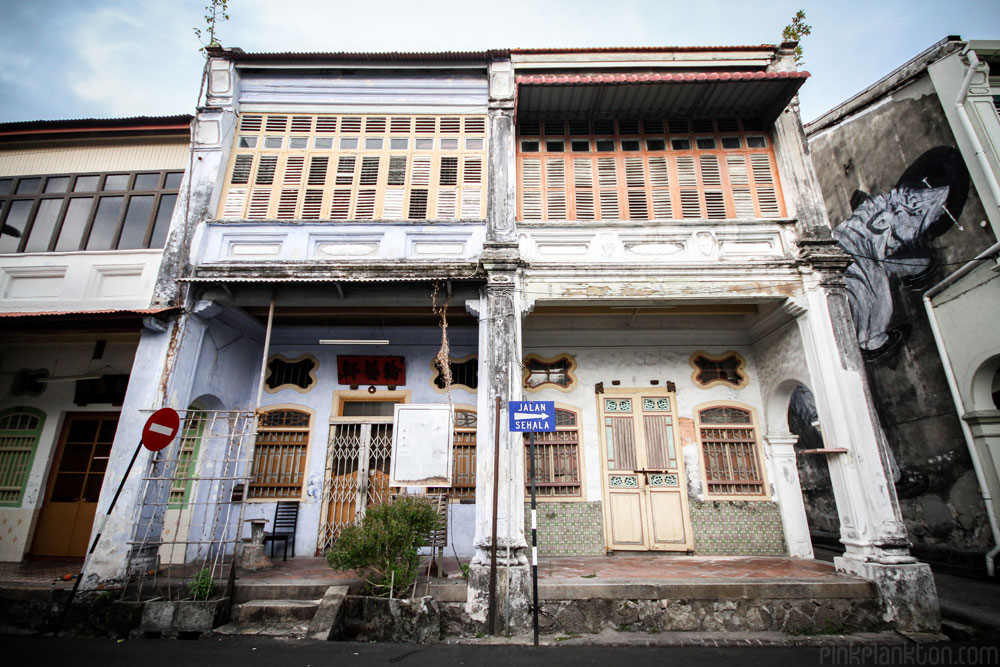 Beautiful colonial architecture can be found all throughout the city.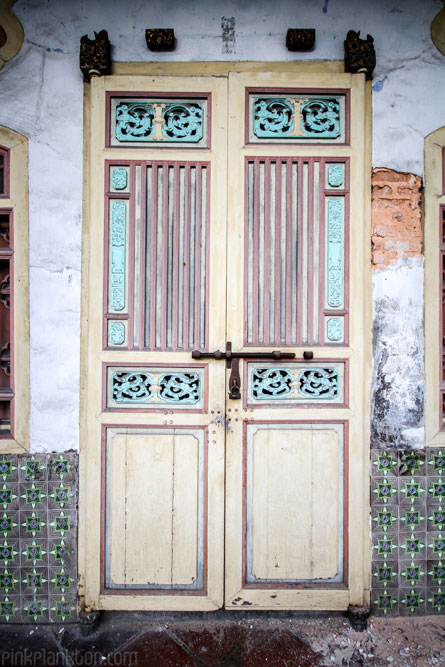 Time has certainly taken a toll on most of the buildings, which has given them a unique, grungy look.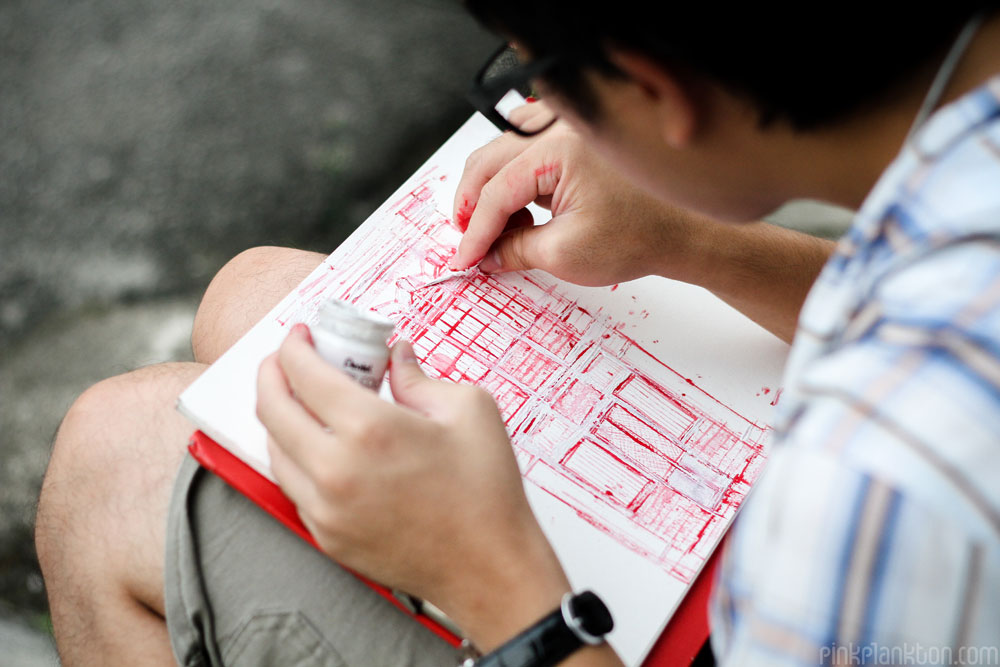 I stopped and talked to a Malaysian man from Kuala Lumpur, who enjoys visiting Penang on his time off.  He finds the city's charm much more inspiring for his art.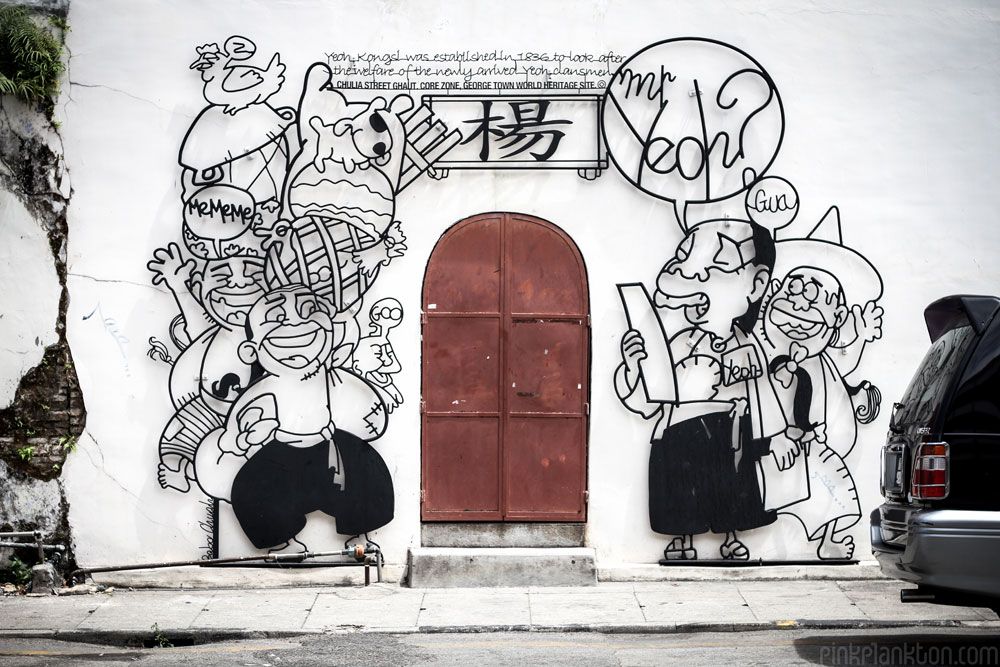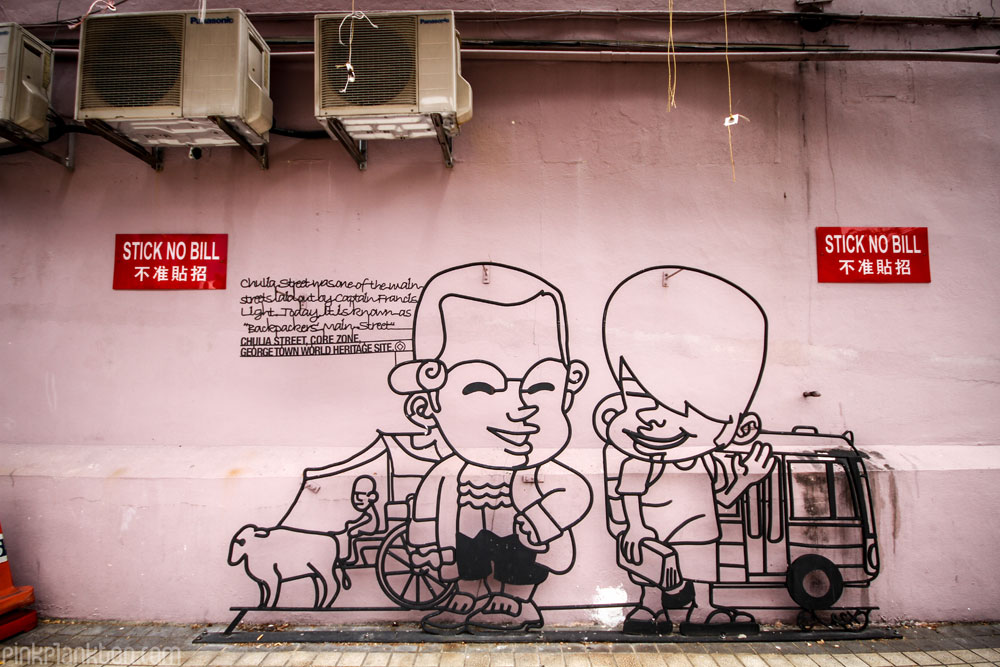 Georgetown has been declared by UNESCO as a World Heritage Site.  Street art similar to the above two images can be found throughout the city, giving visitors information on the significant of the location.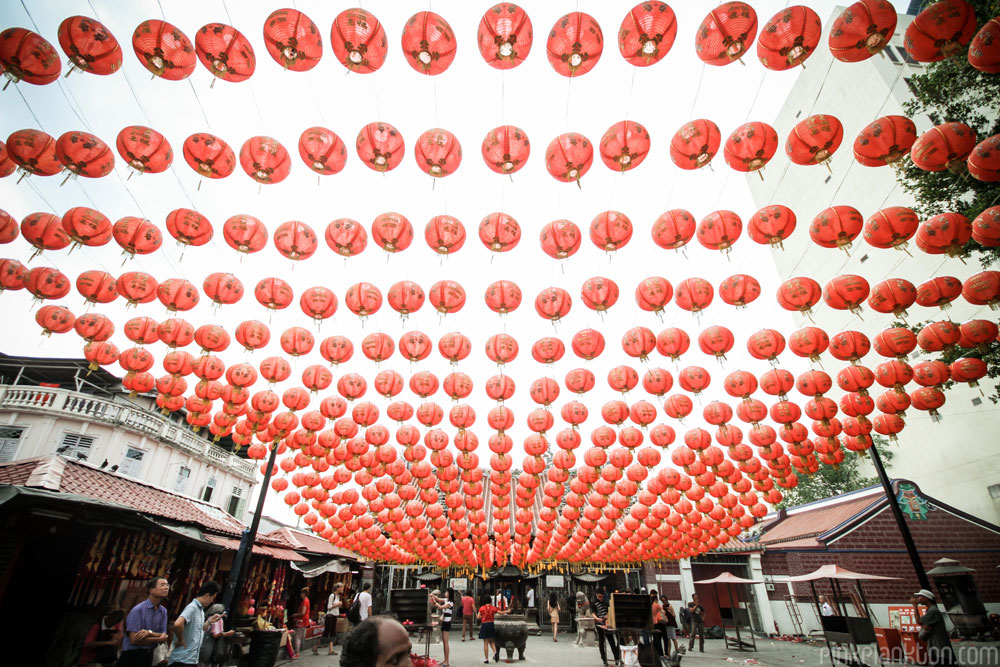 One last look at all the lanterns!