When most people think of Bolivia they think of salt flats, and only salt flats.  While the Salar de Uyuni is spectacular, I quickly learned the country's deserts had much more to offer - everything from colorful lagoons to obscure rock formations.  The most popular salt flats tour (3 days, 2 nights) goes to these other locations as well, and so the very name 'salt flats tour' is quite misleading, as the salt flats are only one of many spectacular things you will see!
This tour was unlike any other 'tour' I've ever been on.  I don't normally like guided tours, but a guided tour is really the only way to see this area.  The tour only consists of the people in your jeep: your guide/driver, a cook (in our case, our guides wife), and 4 guests.  (Of course, you could rent a 4WD vehicle and self-drive, but this would take quite a bit of extra planning.  There is literally nothing out there, not even real roads really, and thus, most backpackers opt for the tour).
Most people arrive in Uyuni then start and end the tour there.  But I HIGHLY recommend making your way down to Tupiza to start there and end in Uyuni.  I was lucky enough to meet a girl that swore on her life this was the best way to do it and she was absolutely right.  The Tupiza - Uyuni tour is one night longer, so you see a bit more. But more importantly, you will be traveling in the reverse direction of all the other jeeps leaving from Uyuni, which means way less crowds! I did the tour back in 2015 and we saw one or two other jeeps on most days, but I heard that from Uyuni there can be as many as 15 jeeps leaving any given morning.
Going into this tour, I thought the salt flats be the highlight.  Boy was I pleasantly surprised at all the other amazing things we saw, that I didn't even know were on the itinerary!  As a primarily landscape photographer, it was an absolute dream.  I'll let the photos speak for themselves…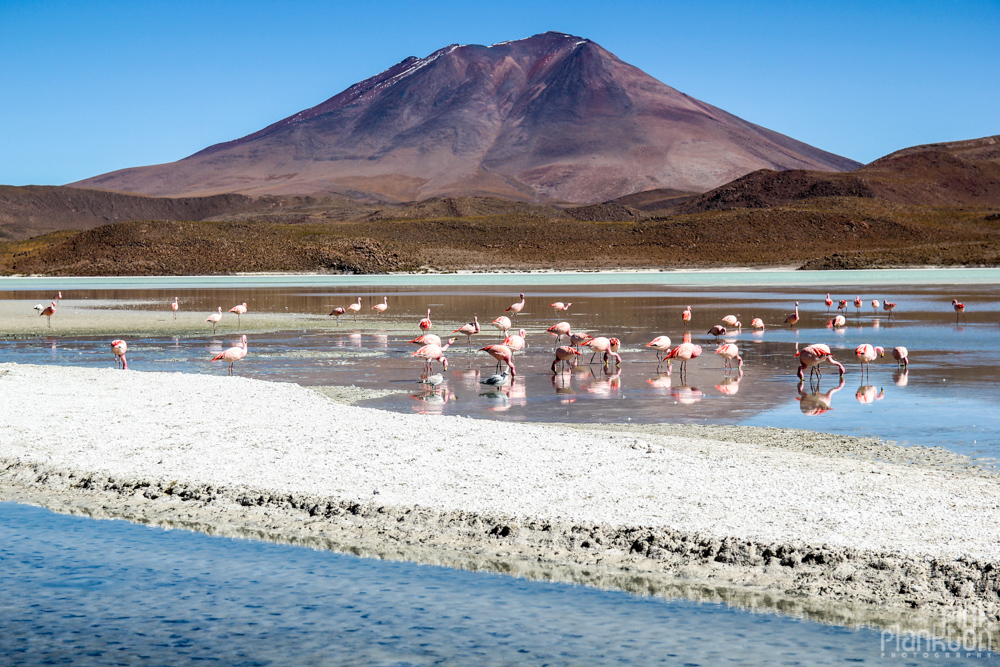 This is one of my fav photos of all time so I stuck it at the top.  I love birds, especially flamingos, and pink is my favorite color (in case you hadn't noticed).  It was so lovely to see them so close.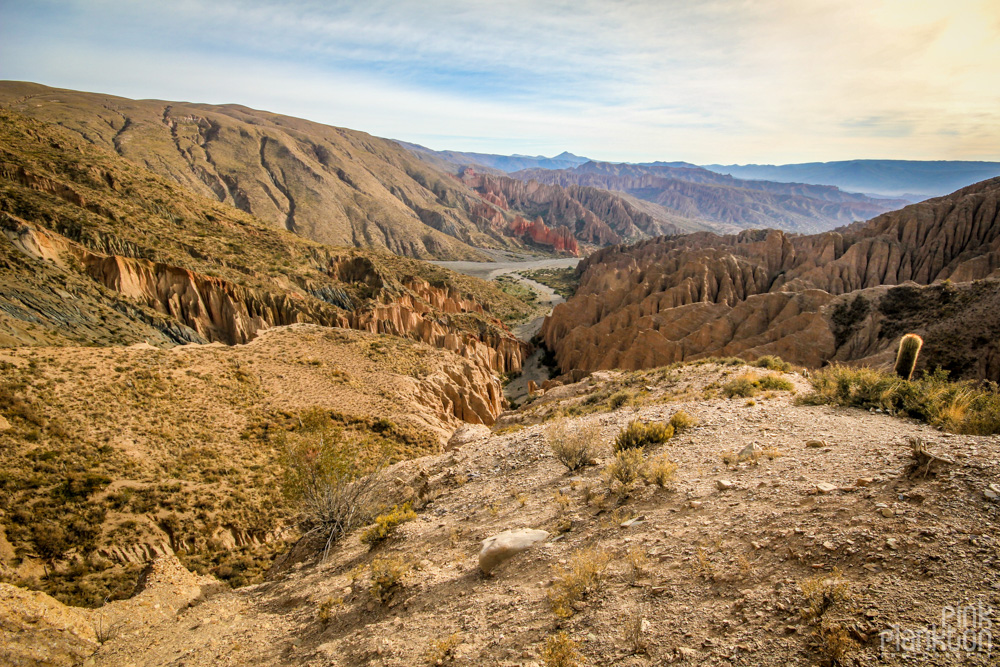 Ok now the rest are in chronological order... this is near Tupiza at the start of the trip.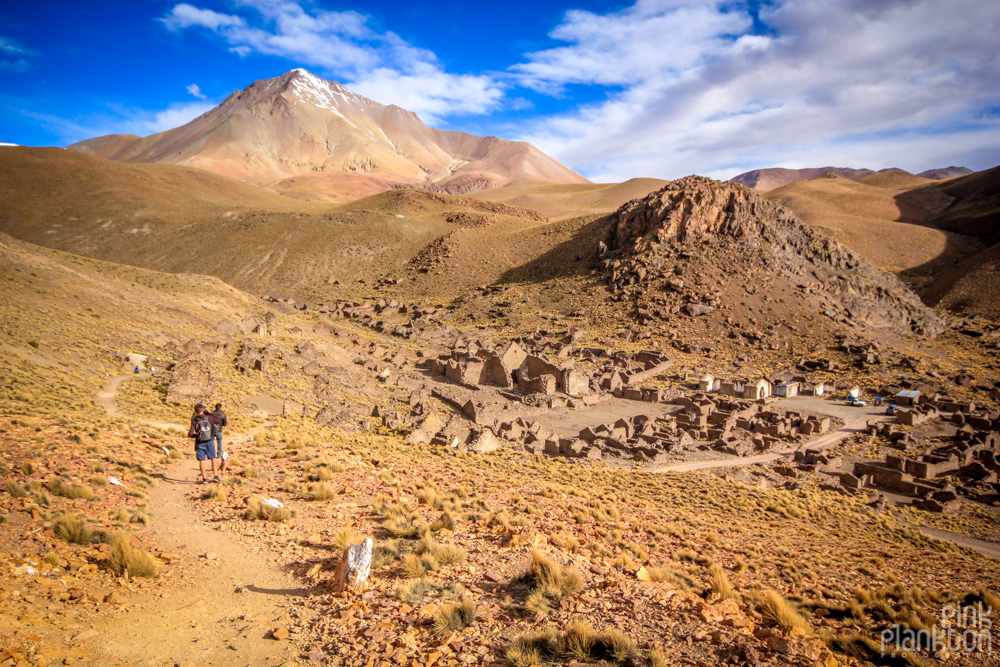 Notice the ruins off if the distance...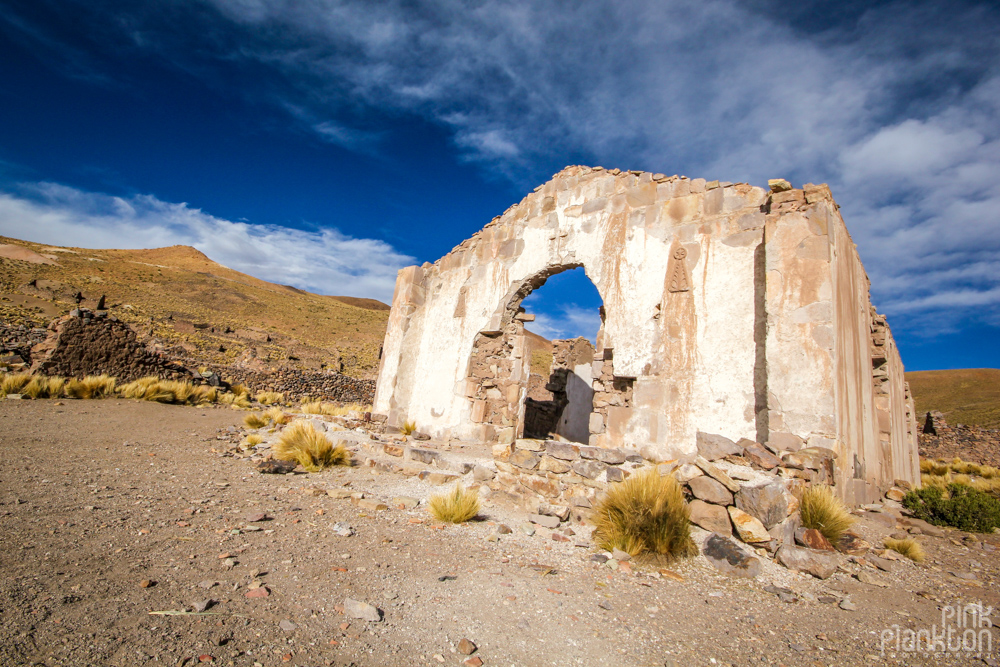 The ruins are Pueblo Fantasma, an abandoned mining ghost town.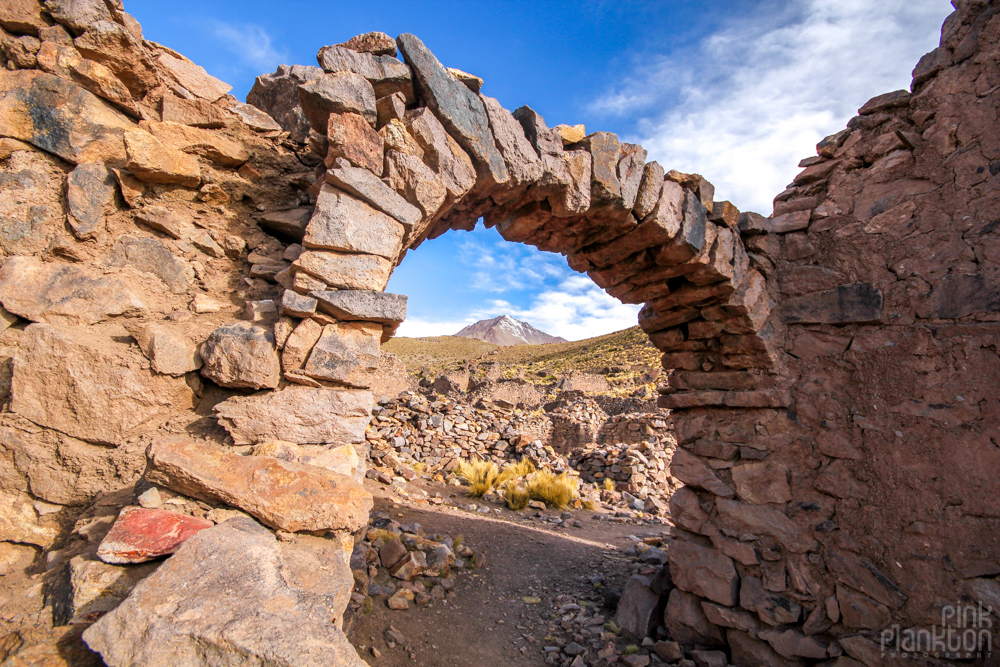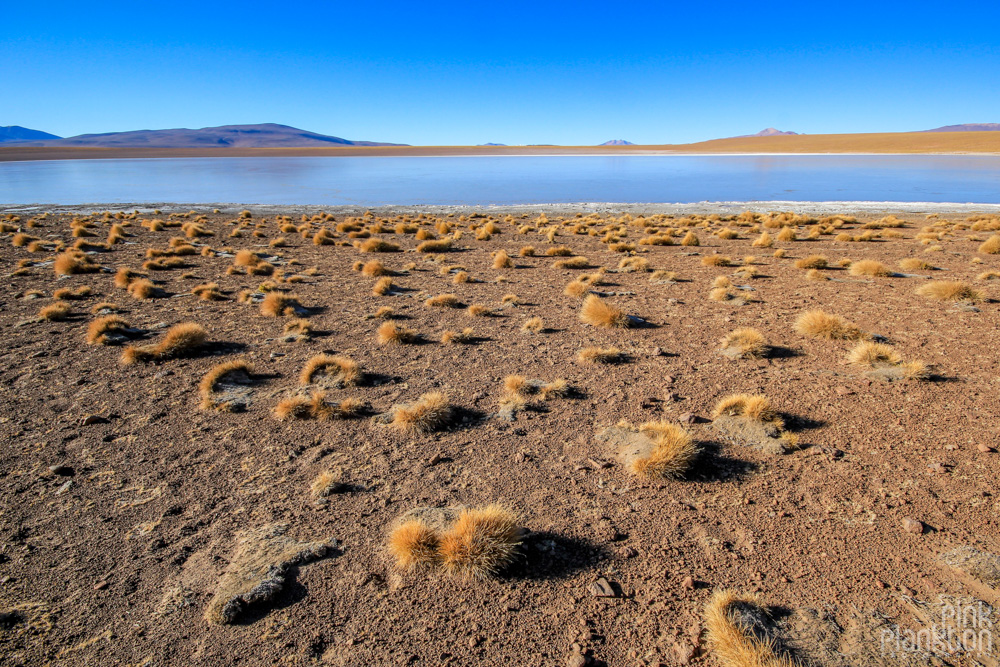 Such vast desert all around.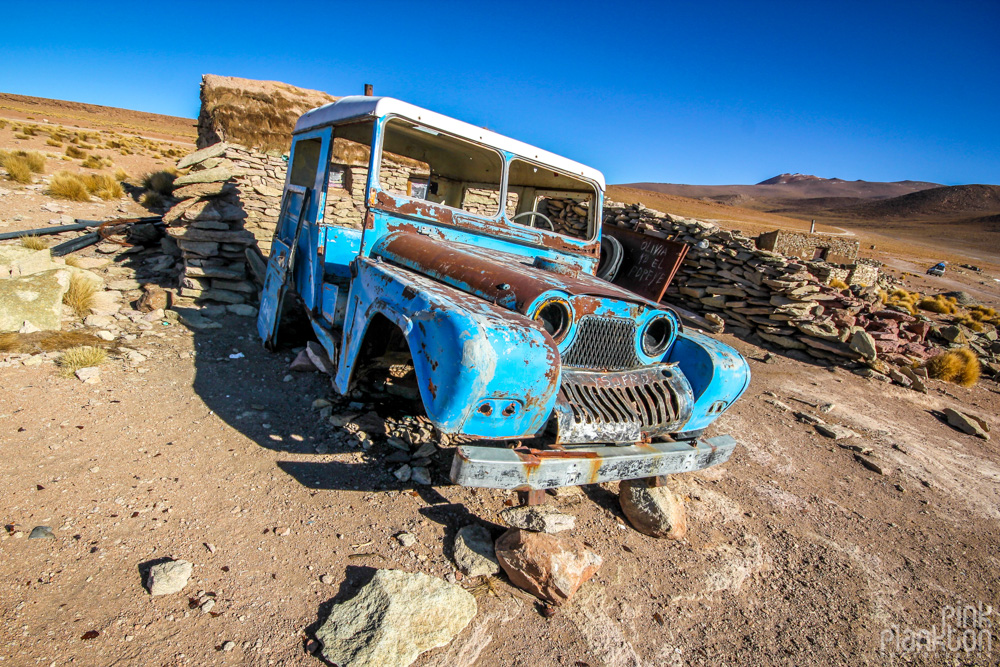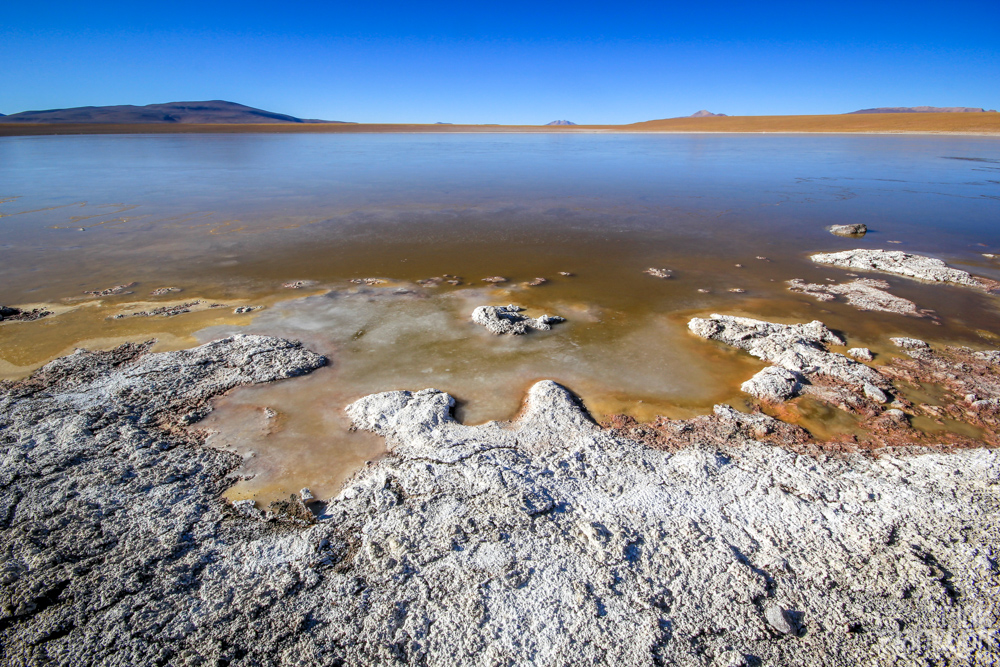 First glimpse of salt!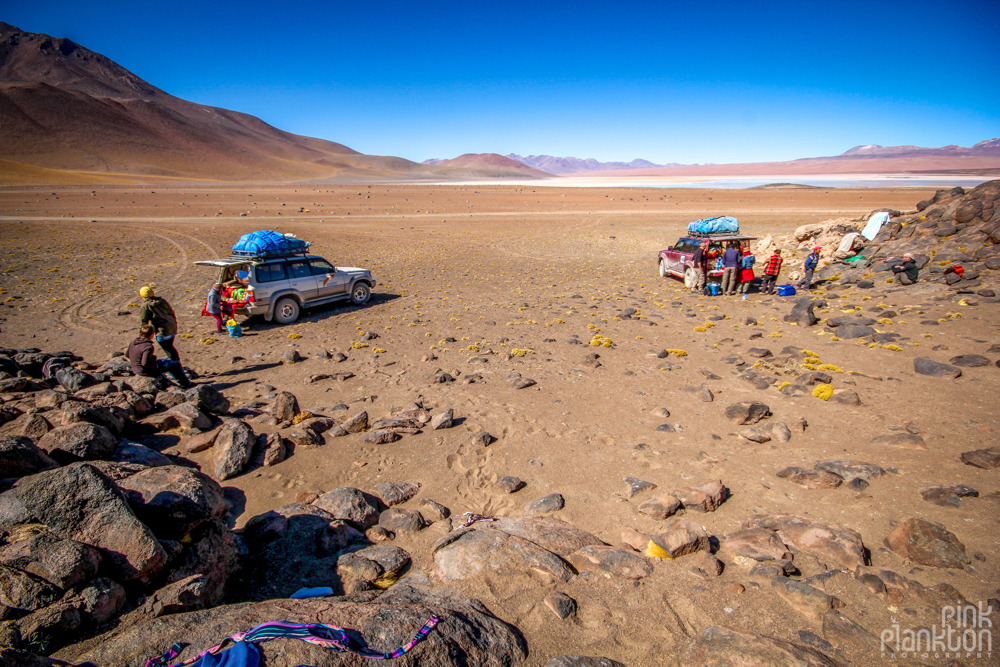 This is what a typical lunch stop looks like.  Our cook was great, she would cook our breakfast and lunch in the hotel the night before, they were always delicious.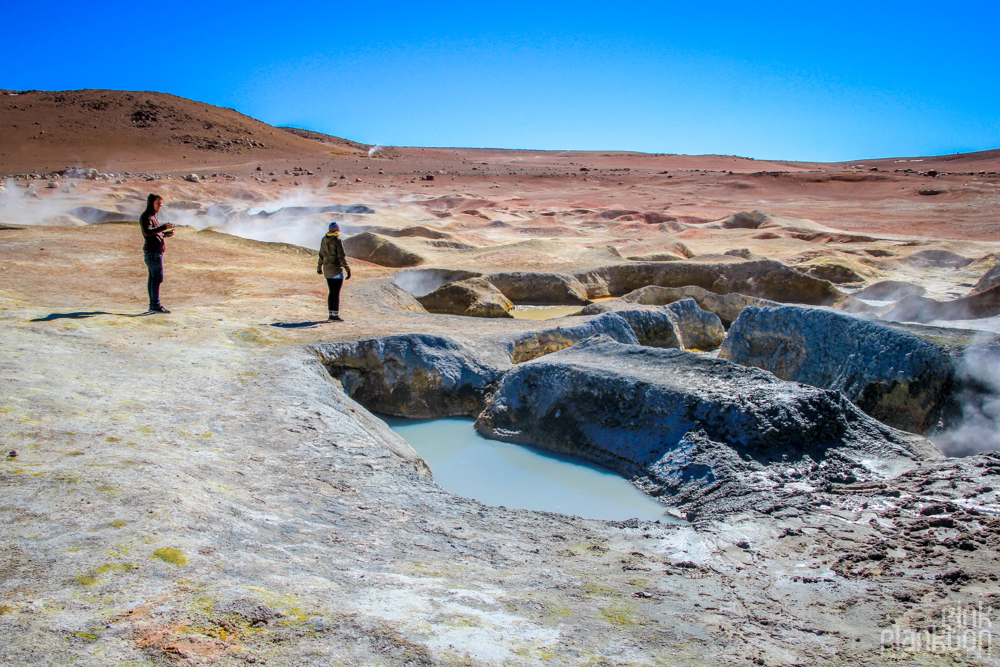 Sol de Mañana geothermal, volcanic area.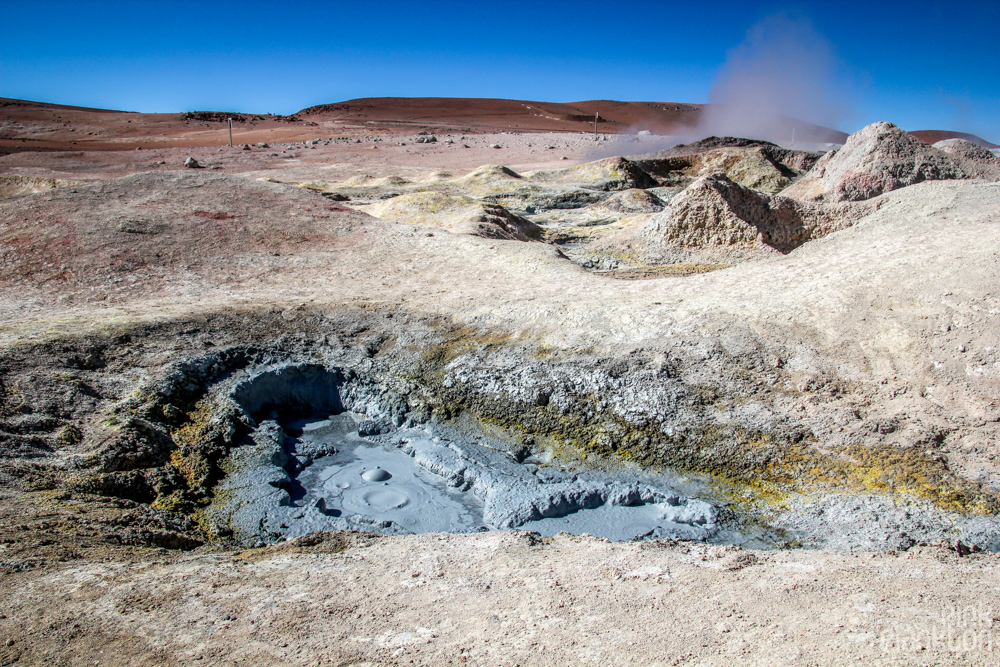 Bubbling mud!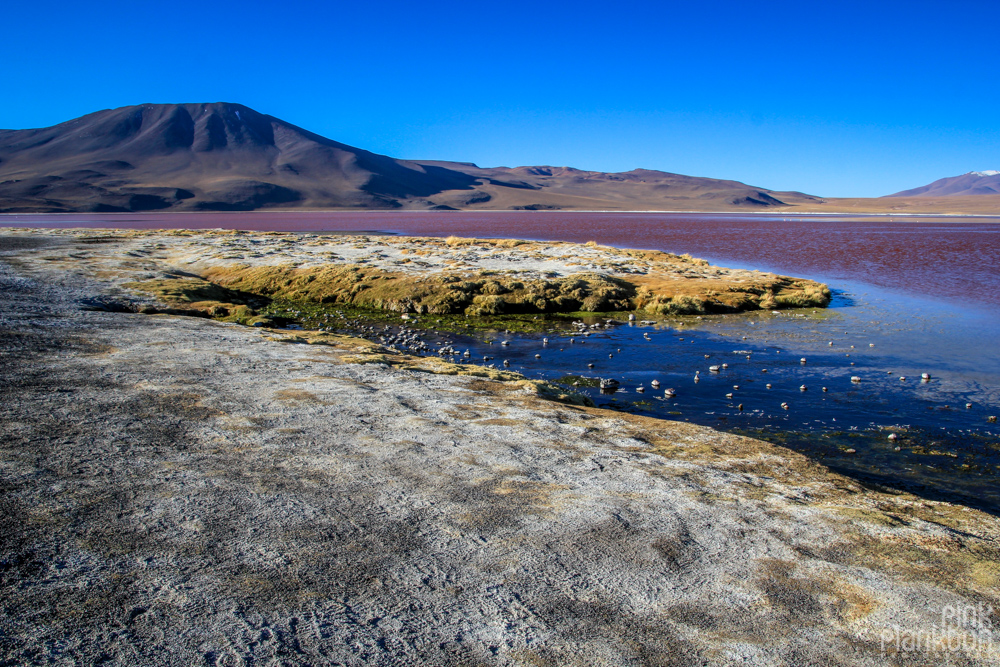 Laguna Colorada, or Red Lagoon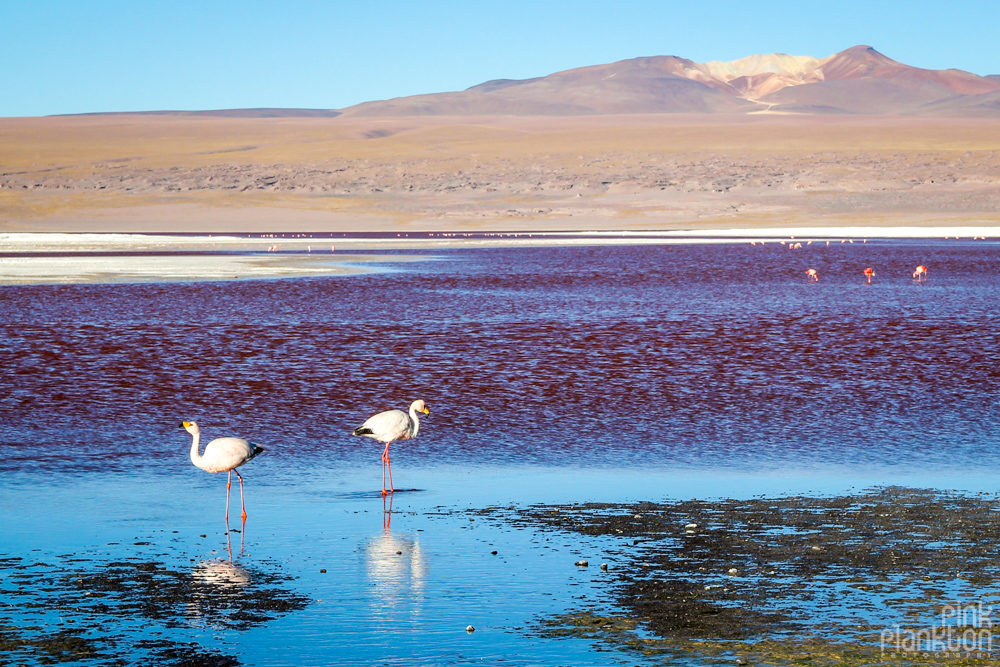 White flamingos!  Apparently all flamingos are actually white, but they turn pink based on algae they eat. There are pink flamingos in the back, I guess these guys weren't eating enough of it.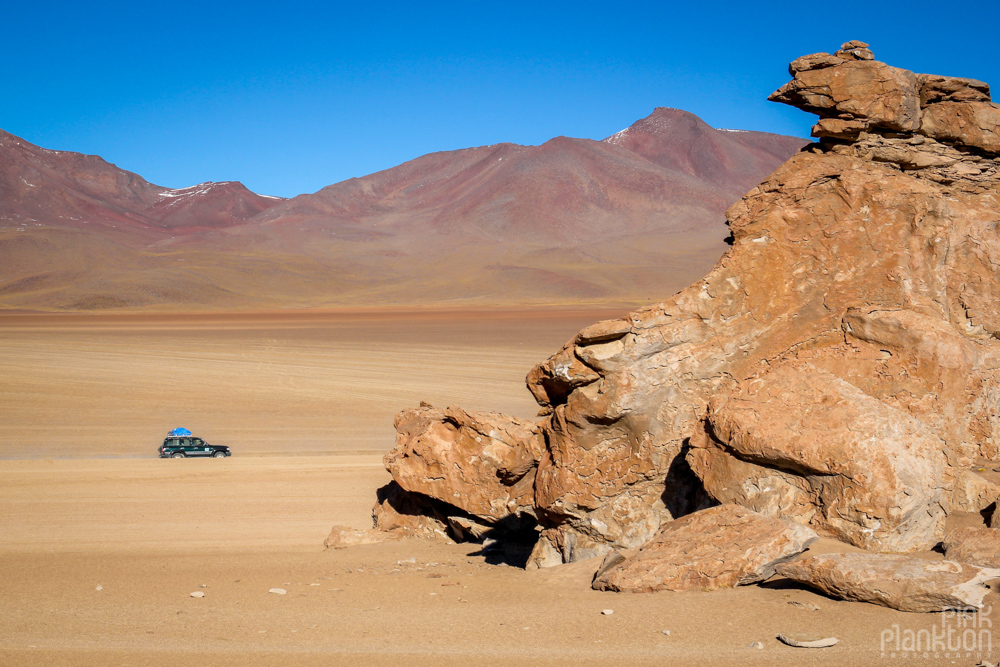 Everything is so flat but then you come across these random parts with huge rock formations...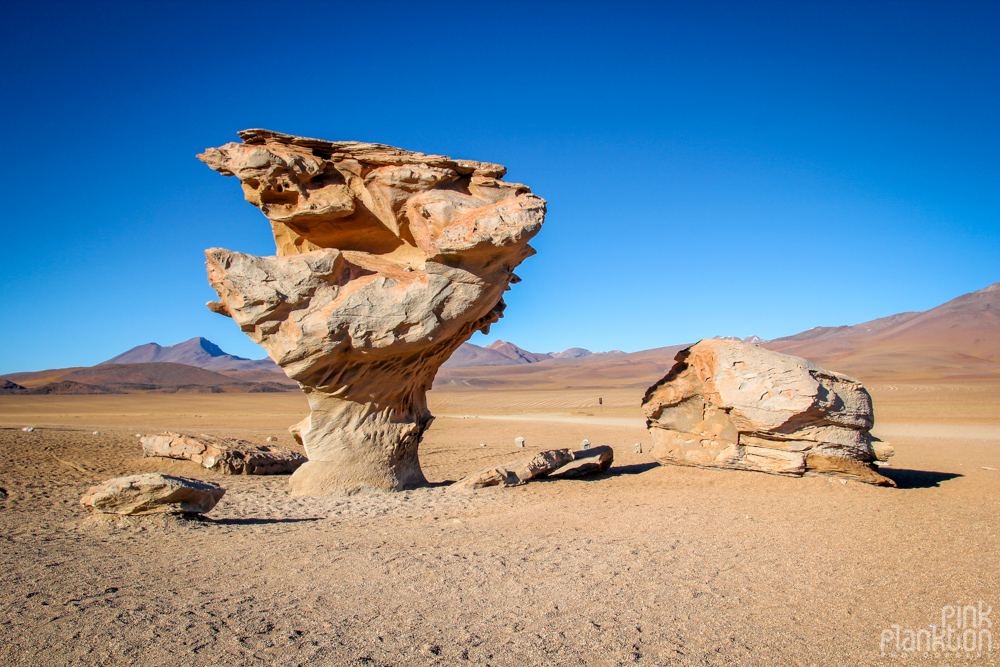 This is Árbol de Piedra, or Stone Tree.  It is in what is called the Salvador Dalí Desert because the rock formations here are very reminiscent of Dali's surrealist landscapes.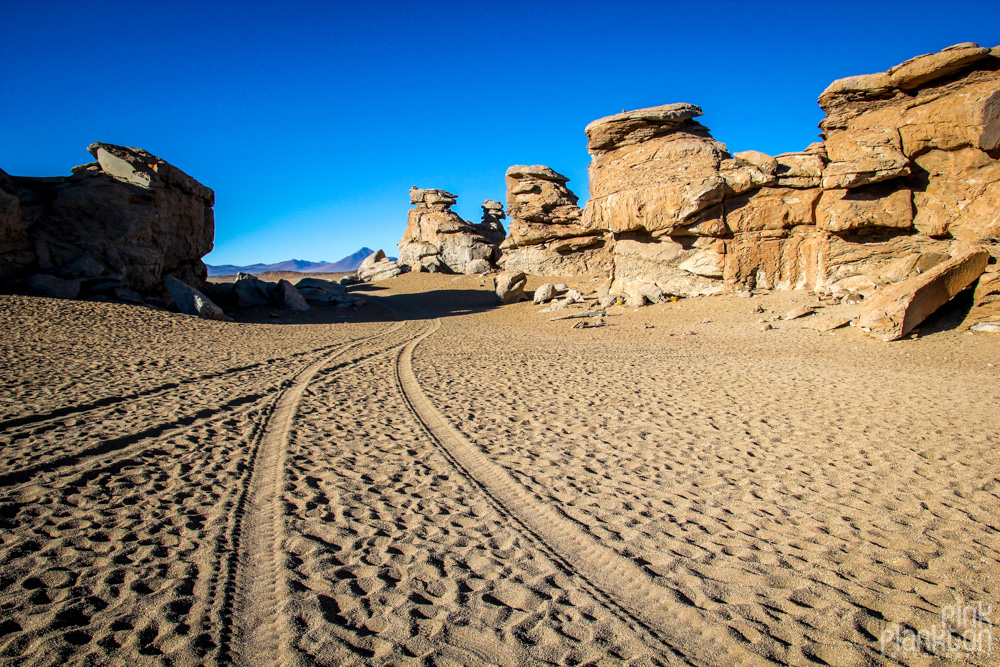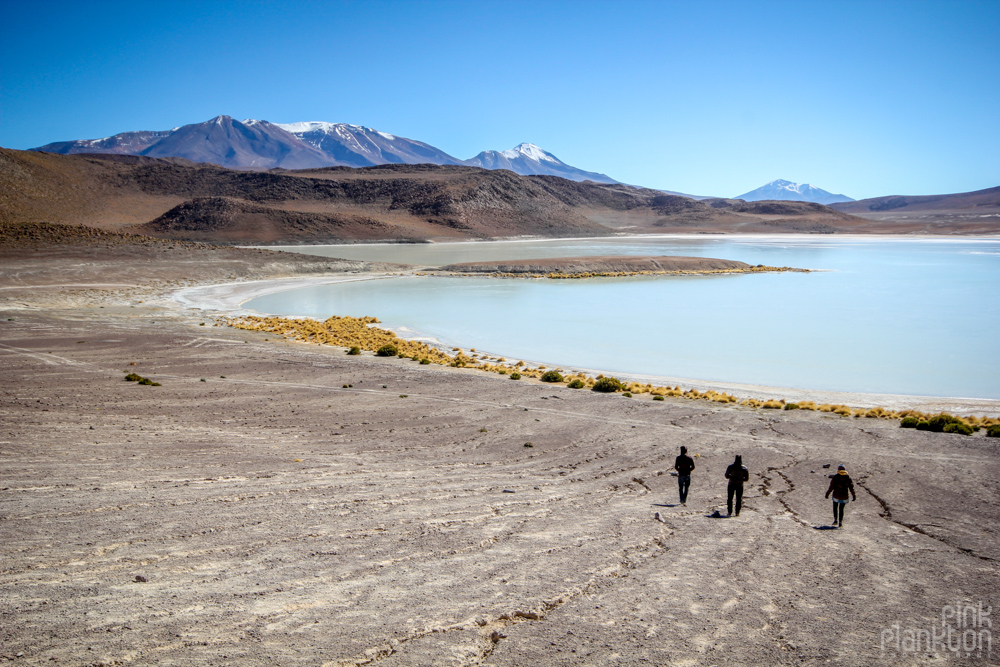 Don't know the name of this lagoon, so many lagoons.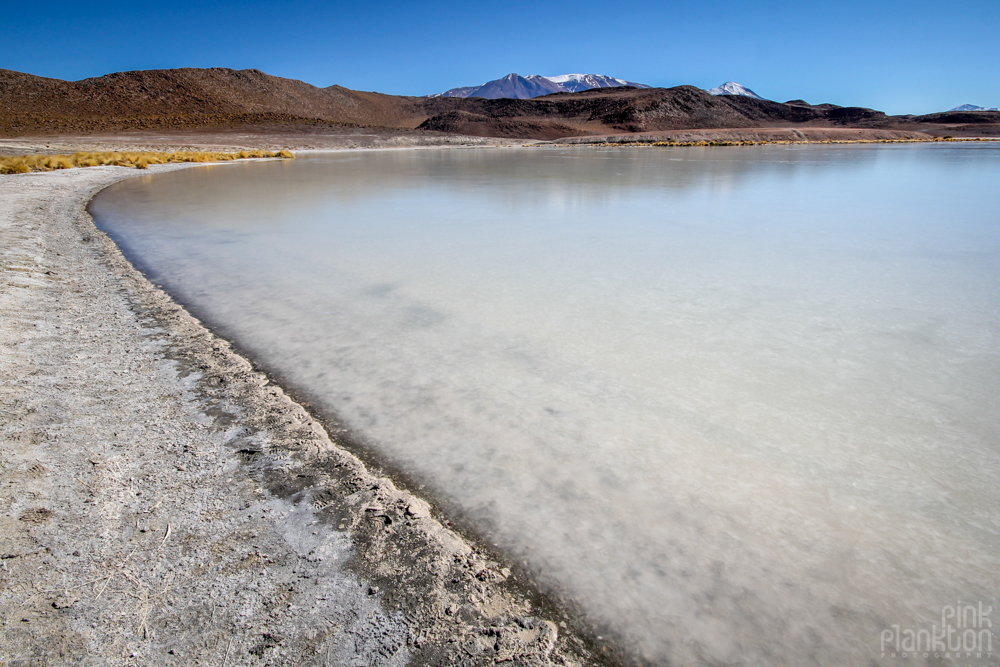 Such clear water, if only it was warm enough to swim!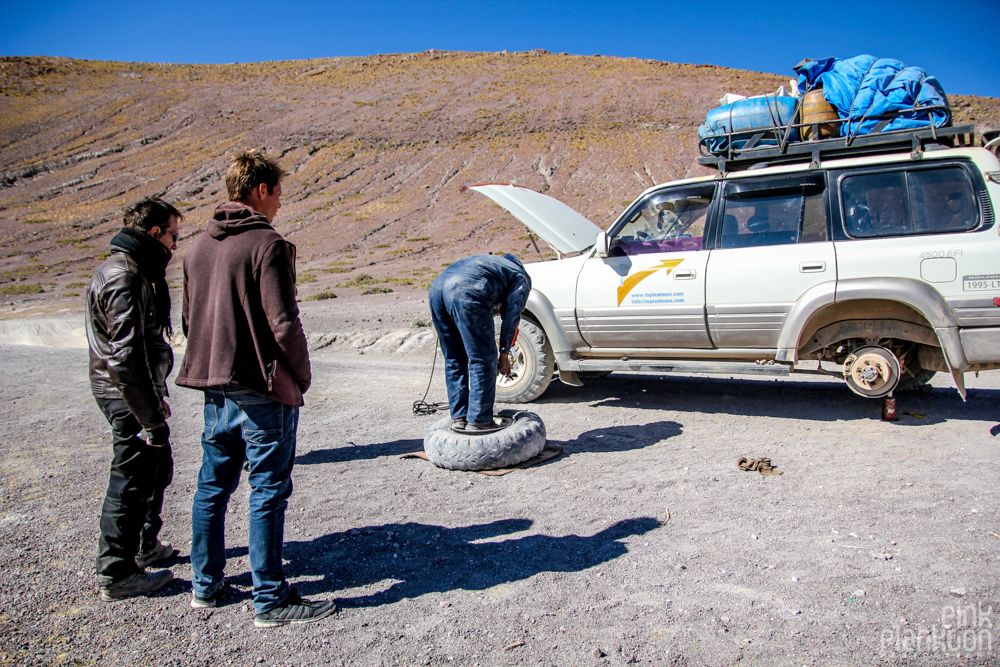 We had a few flat tire issues but our guide was awesome and always got us back on the road within a couple hours tops. It wasn't his first rodeo, that's for sure.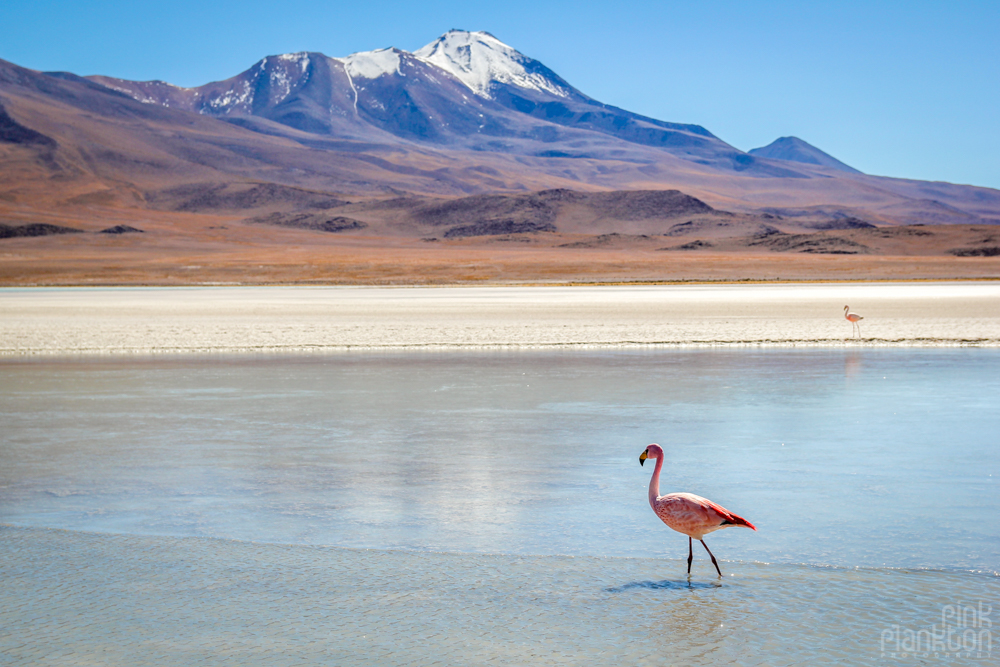 More lagoons, more flamingos! So happy.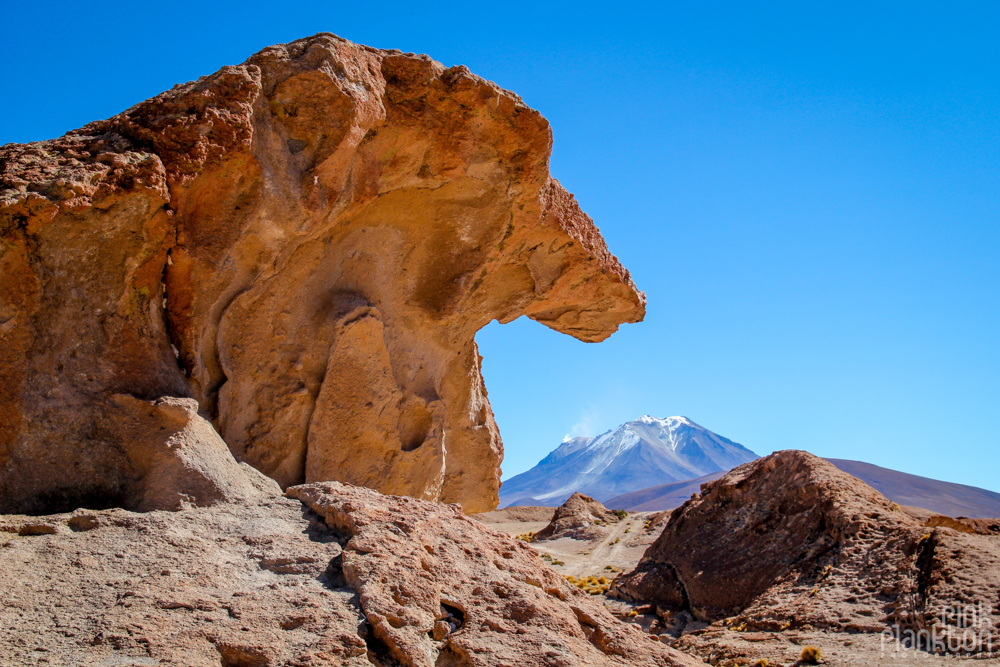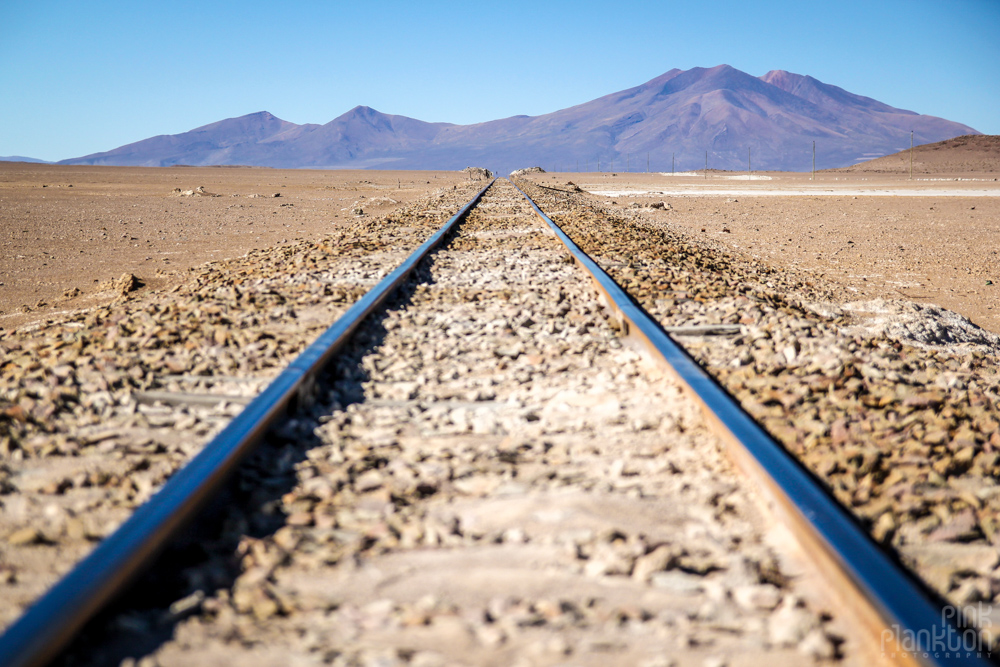 These tracks lead to Chile. They are no longer used.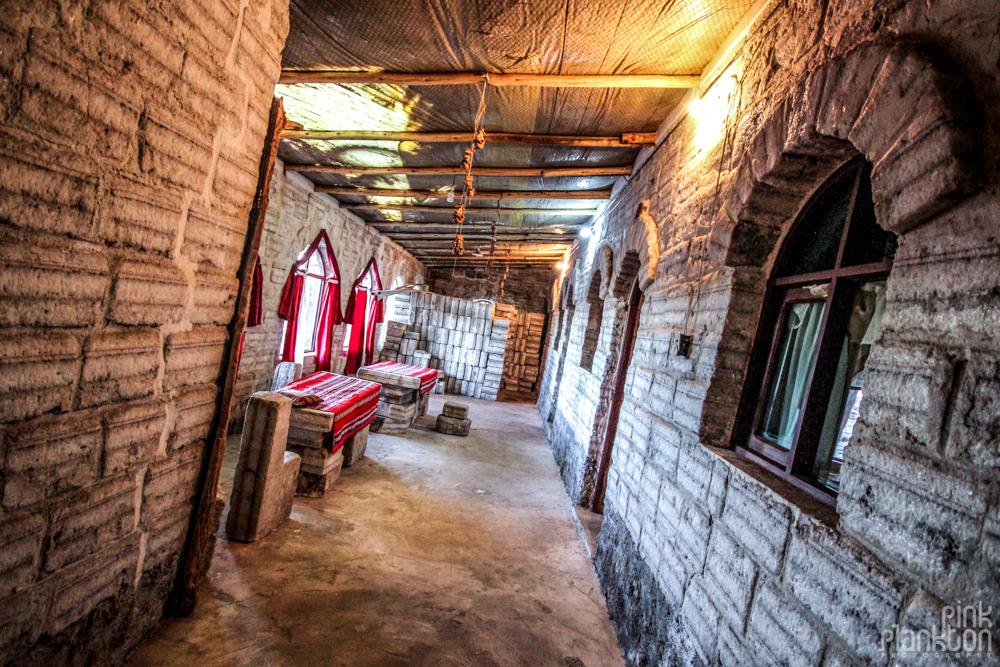 For the last night we stayed in a hotel made of salt!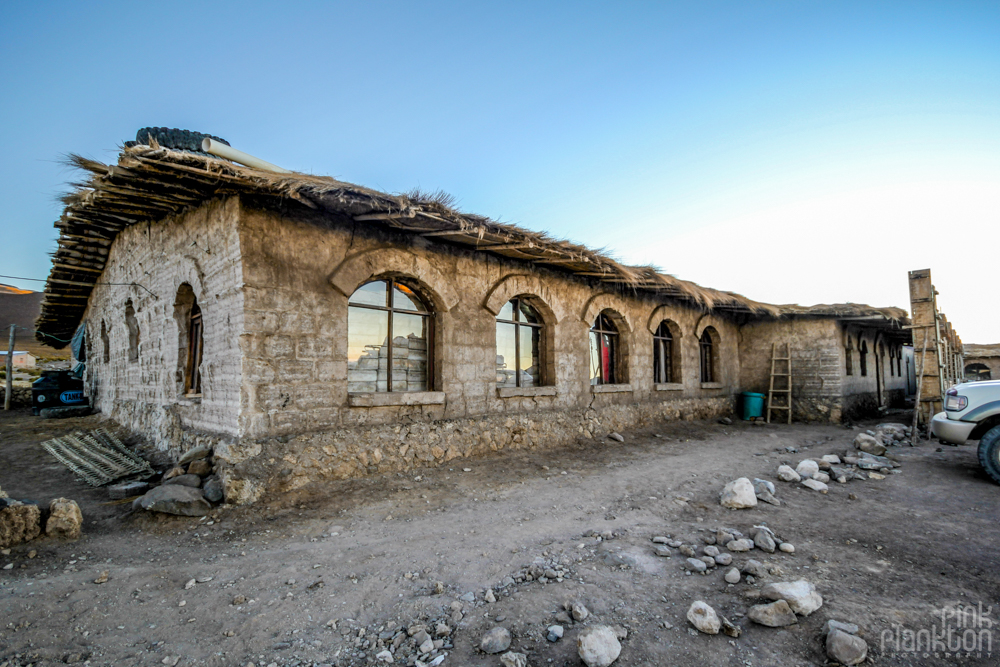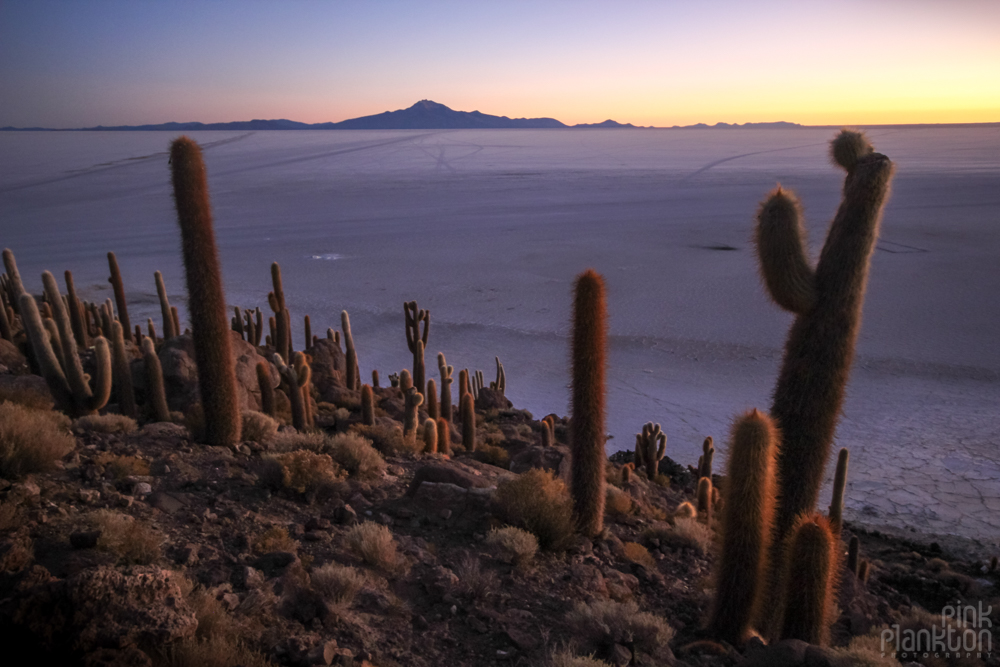 Finally on the last day, we arrive at the Salar de Uyuni for sunrise.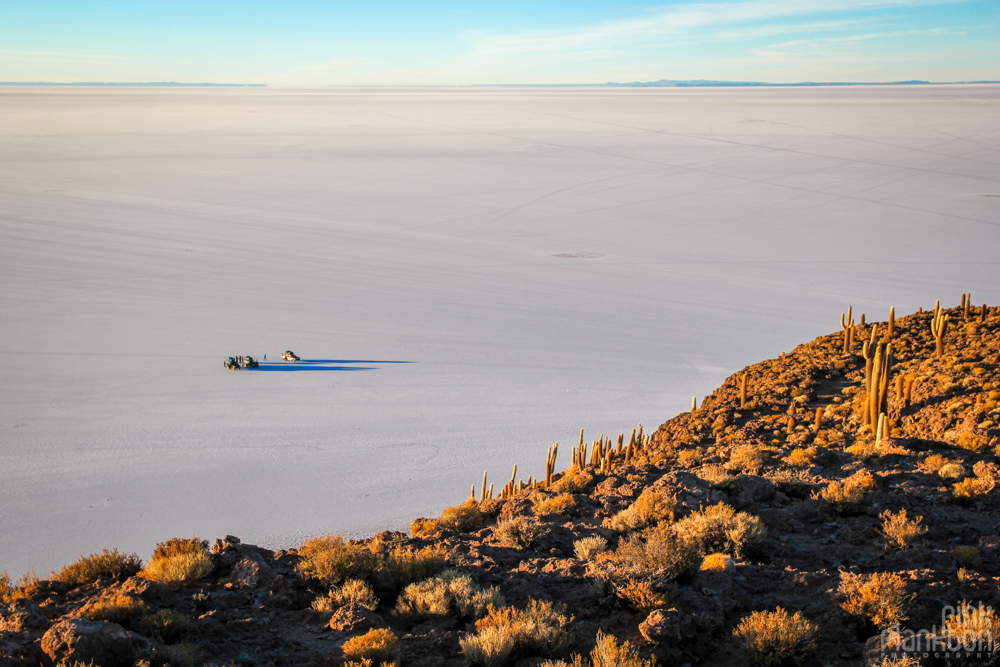 Many don't know there's actually an island in the middle of the salar called Isla Incahuasi.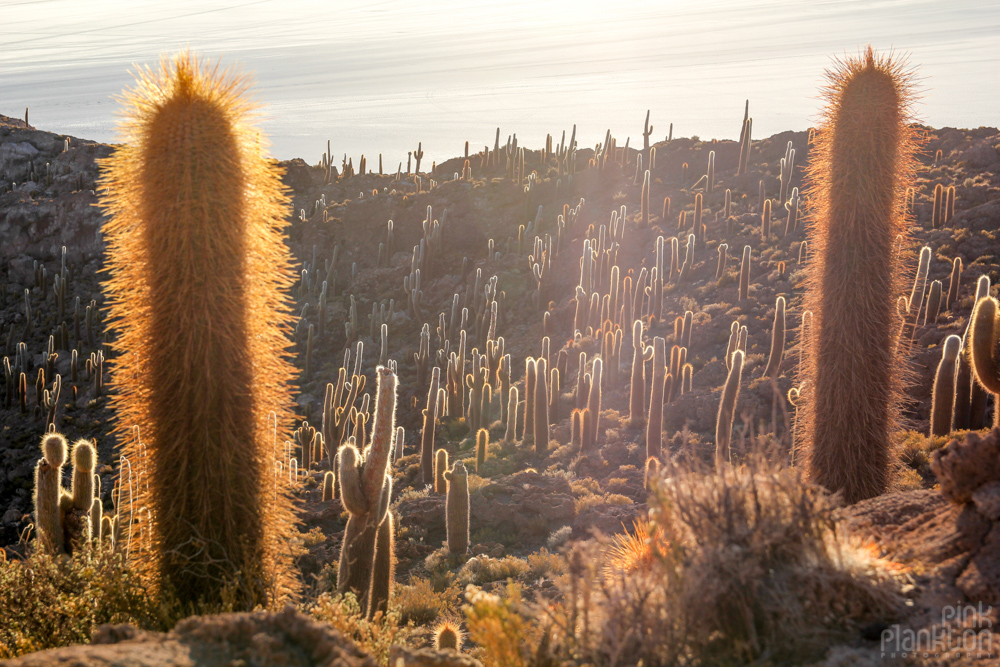 And it's covered in cacti, lots and lots of cacti!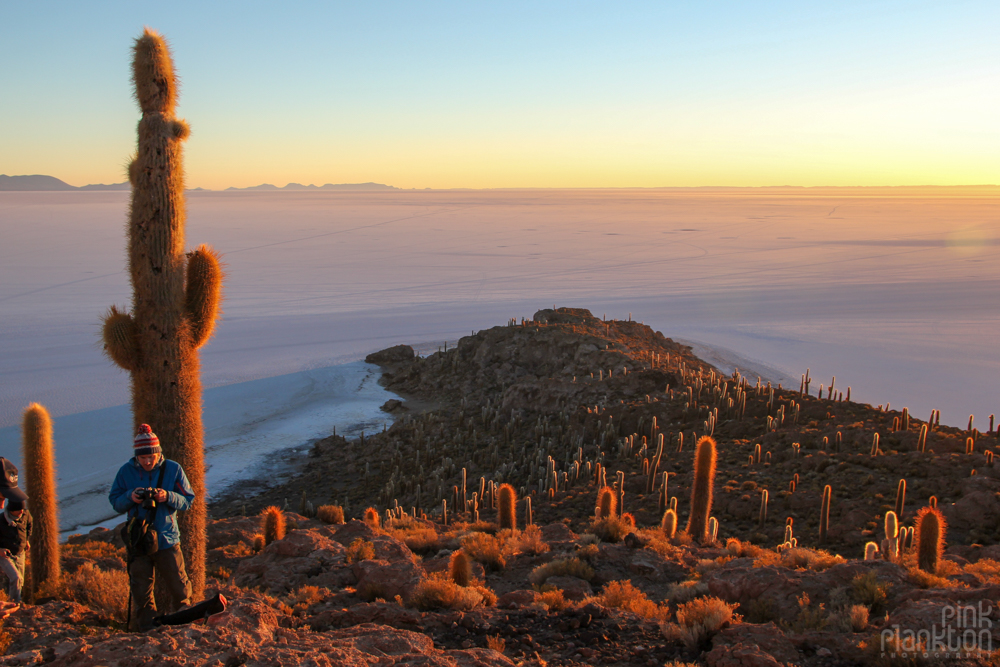 Some are so big!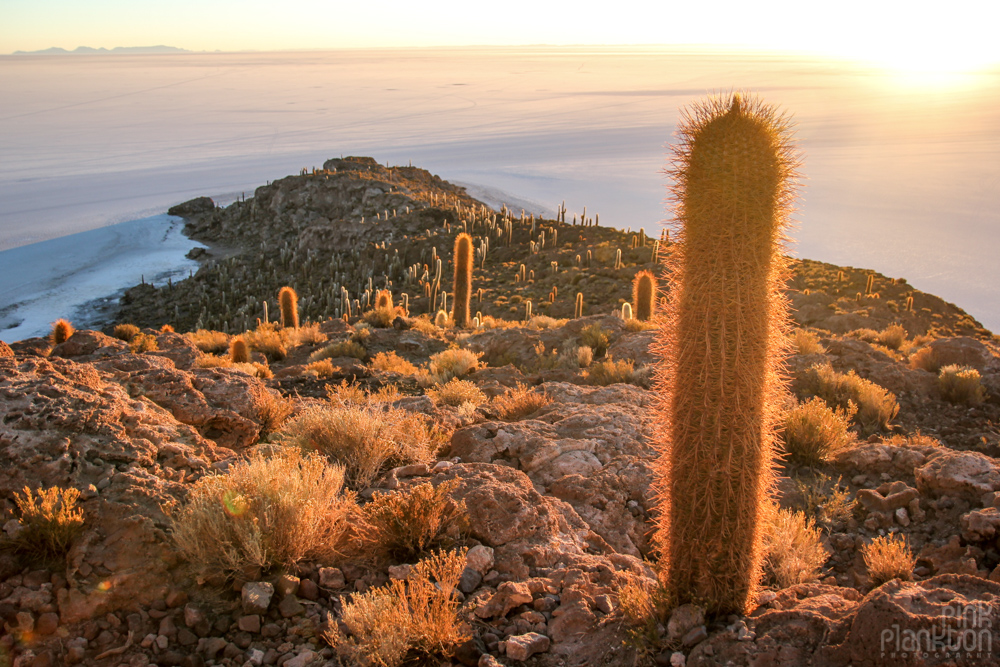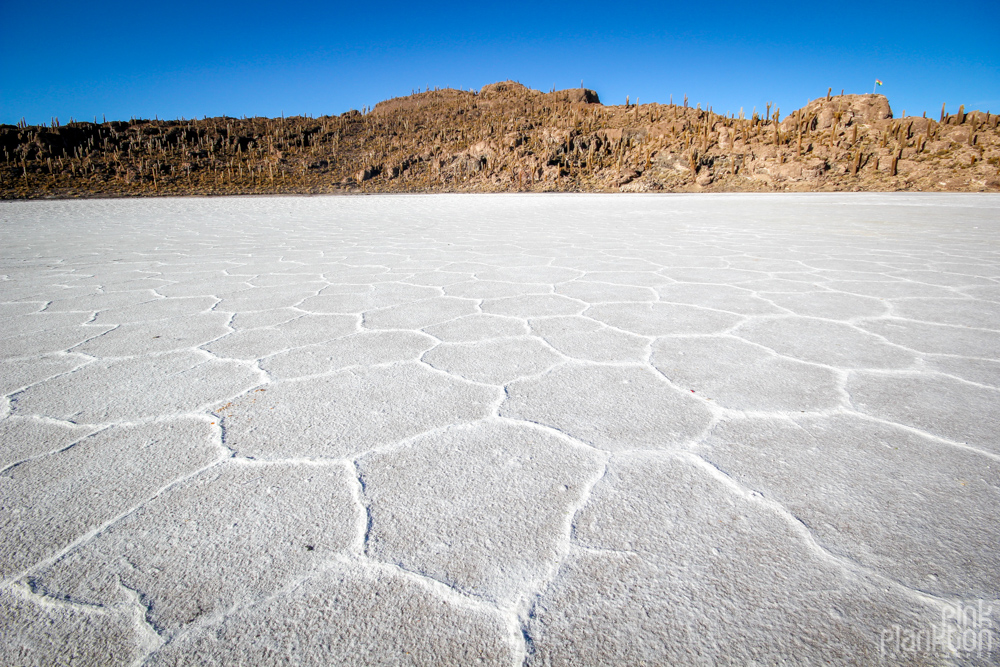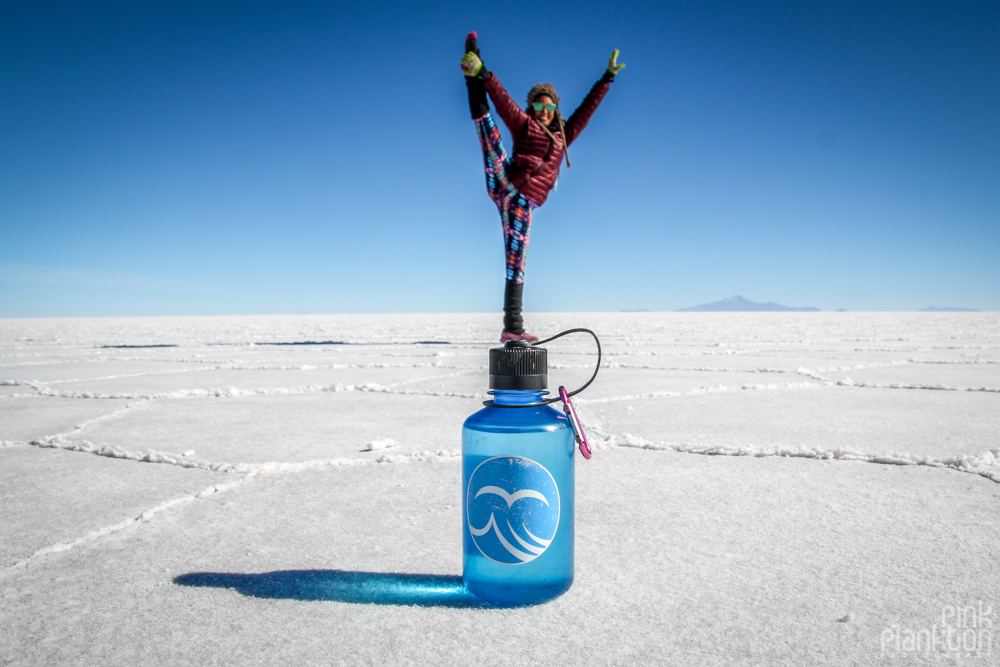 Fav perspective pic of me on nalgene!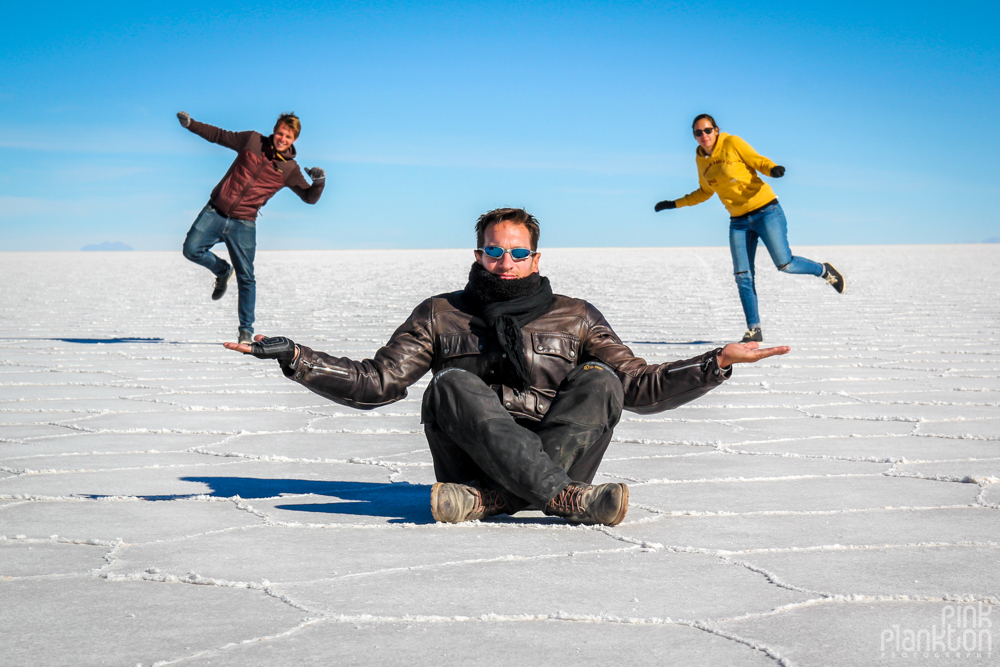 And our group!  As I went in low-ish season, there weren't that many other travelers in Tupiza looking to do the tour.  Thankfully, I found these guys within a couple days.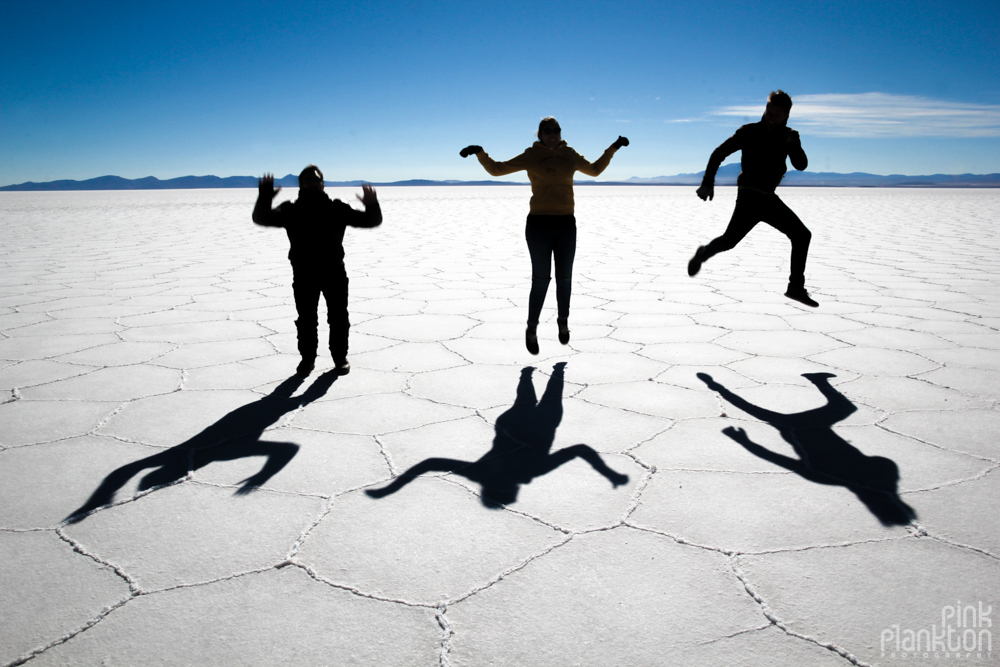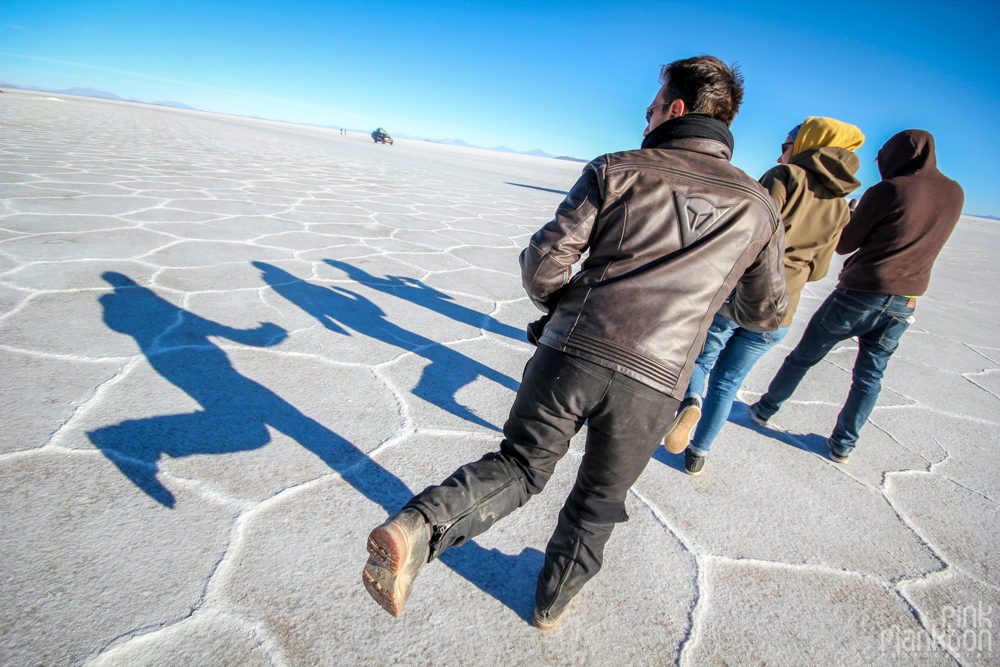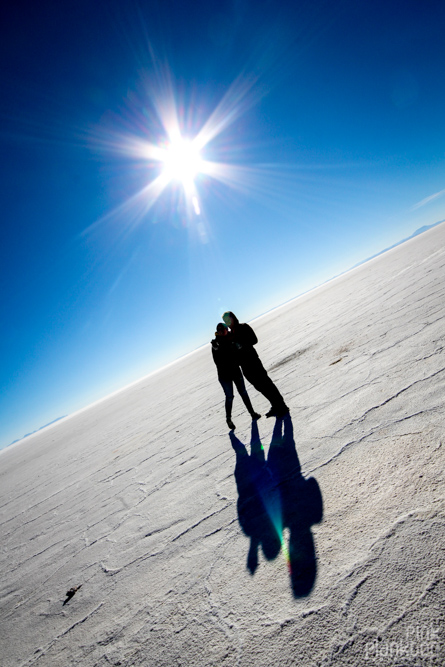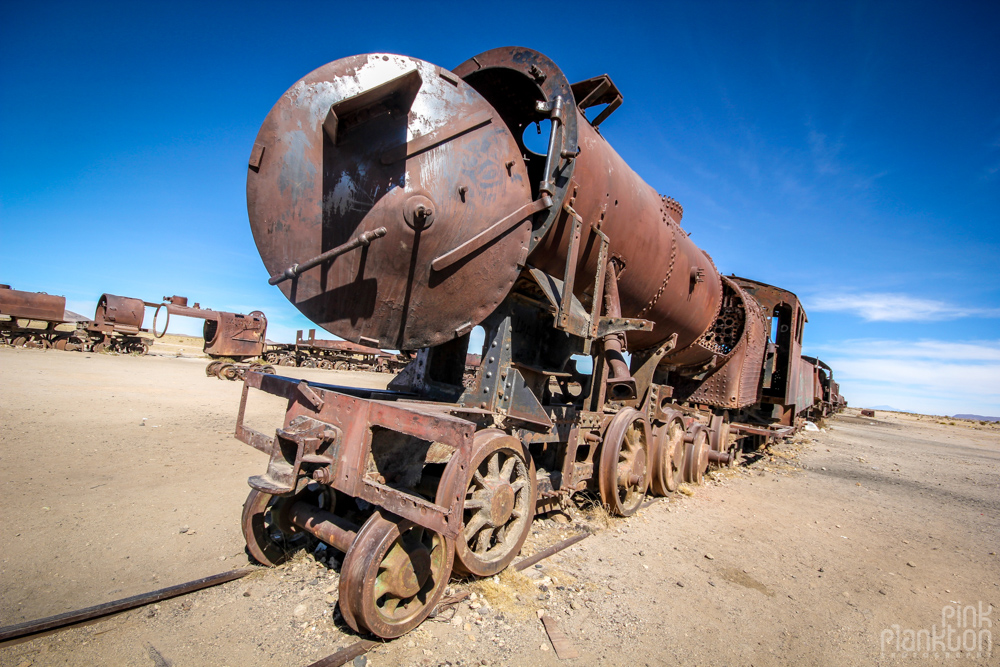 The last stop of the tour is a train cemetery.  There are hundreds of trains that were abandoned here in the 1940's.  It is super cool to see and photograph.  Please check the link for more of my photos on it!