Mexico has some amazing urban exploration sites with fascinating stories.  However, not much is known about this one.  Right off the highway, just outside the town of Playa del Carmen lies this abandoned building with a sign deeming it "Hareem Gentlemen's Club" out front.  Yes, this place was once a strip club.  But it was huge!  It definitely had more of a giant nightclub vibe. There's nothing online about Hareem's, which suggests the joint was up and running back before the days of Google and Facebook. 
I found out about this site through a vlog post by Fearless & Far.  Here is the exact location on Google Maps.  The building was very easy to enter.  There is a path that leads right in - no fence jumping, security bribing, or sneaking in required. This is definitely one of the easiest but still awesome abandoned spots I have visited.  We entered around late afternoon on a weekend and there was no one else in sight.  Here are my favourite photos: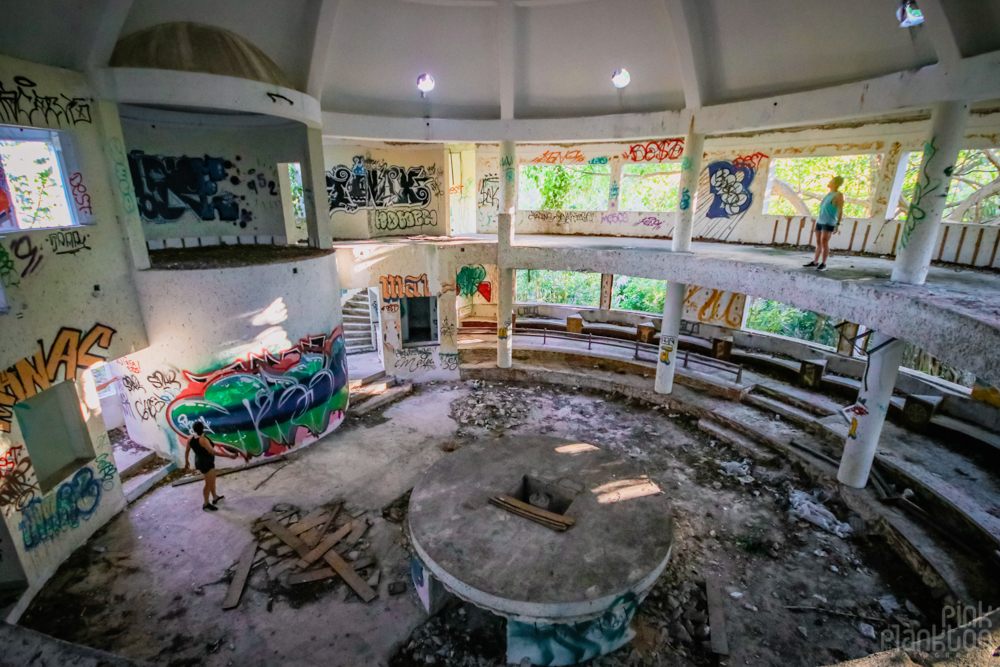 That stage down there is where the stripper pole would have been.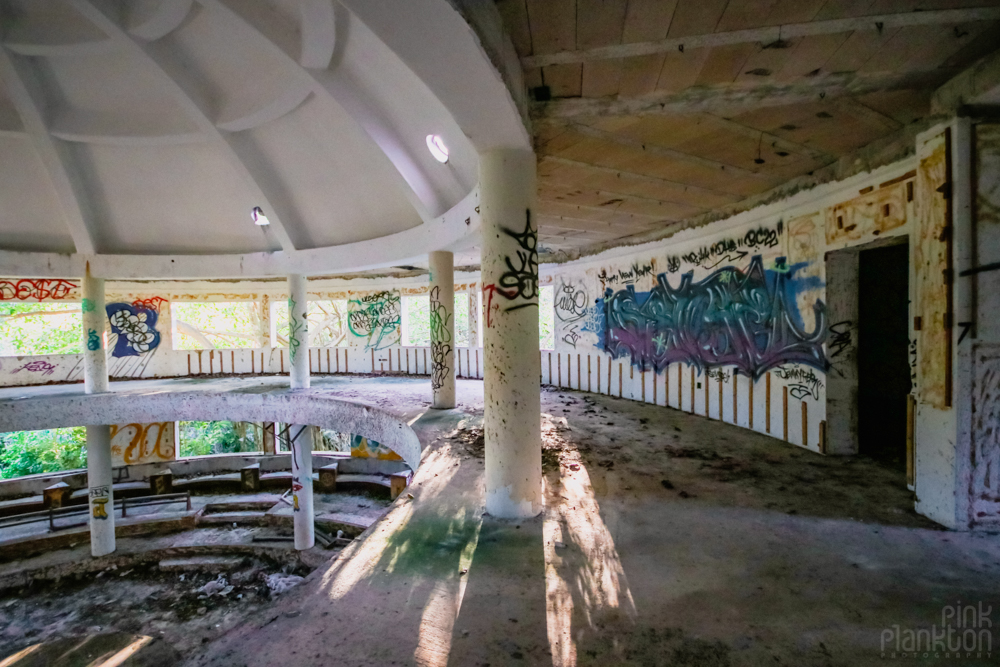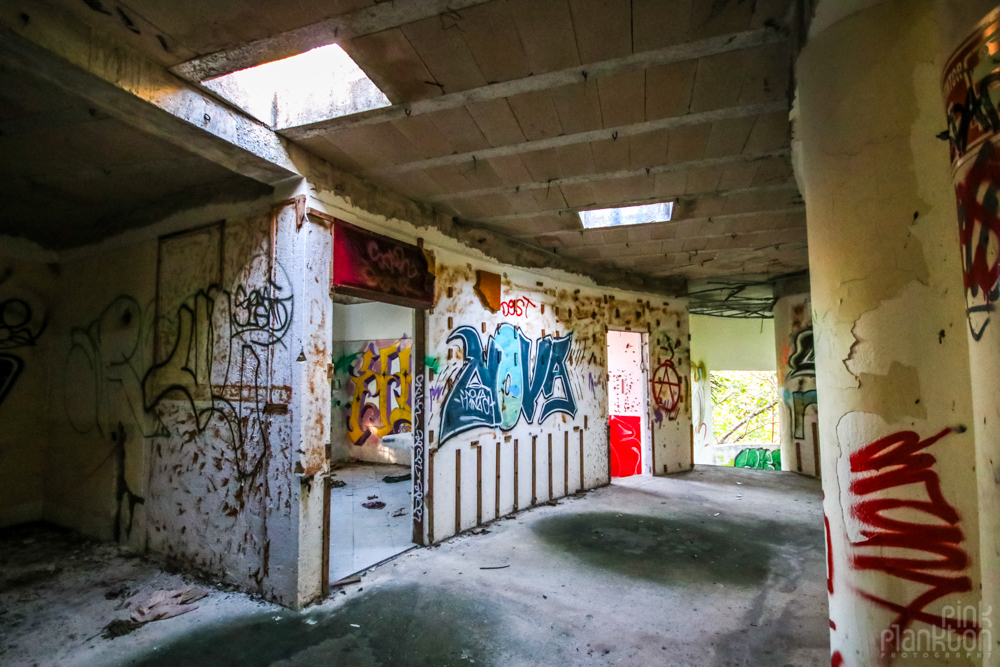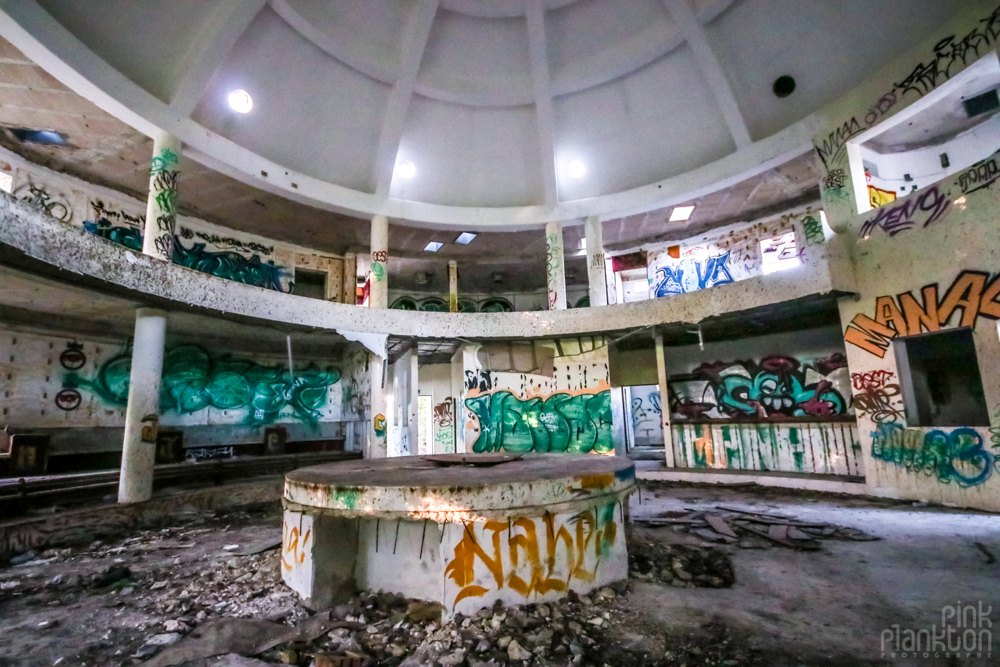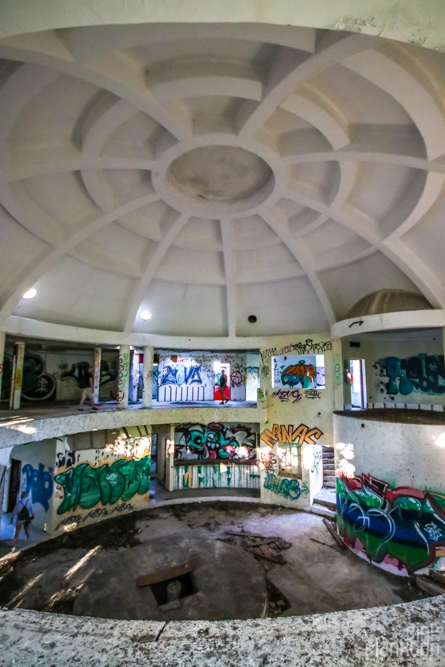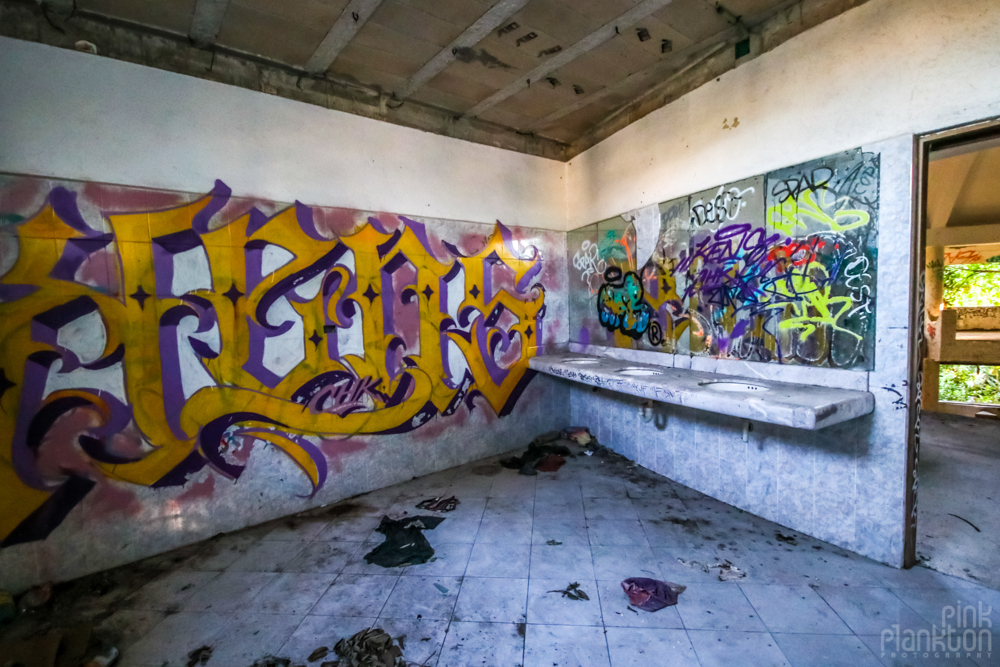 This is the washroom or change room.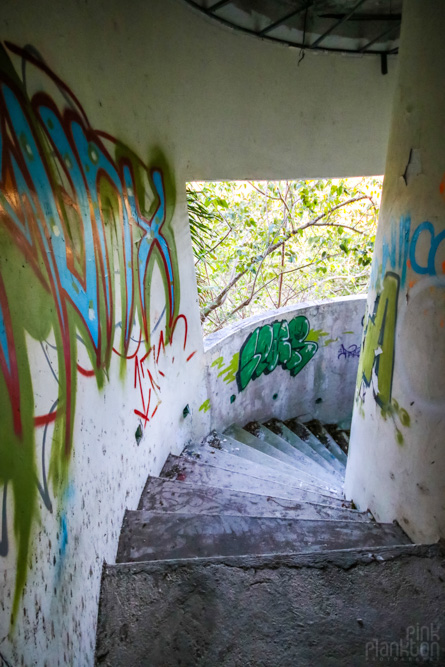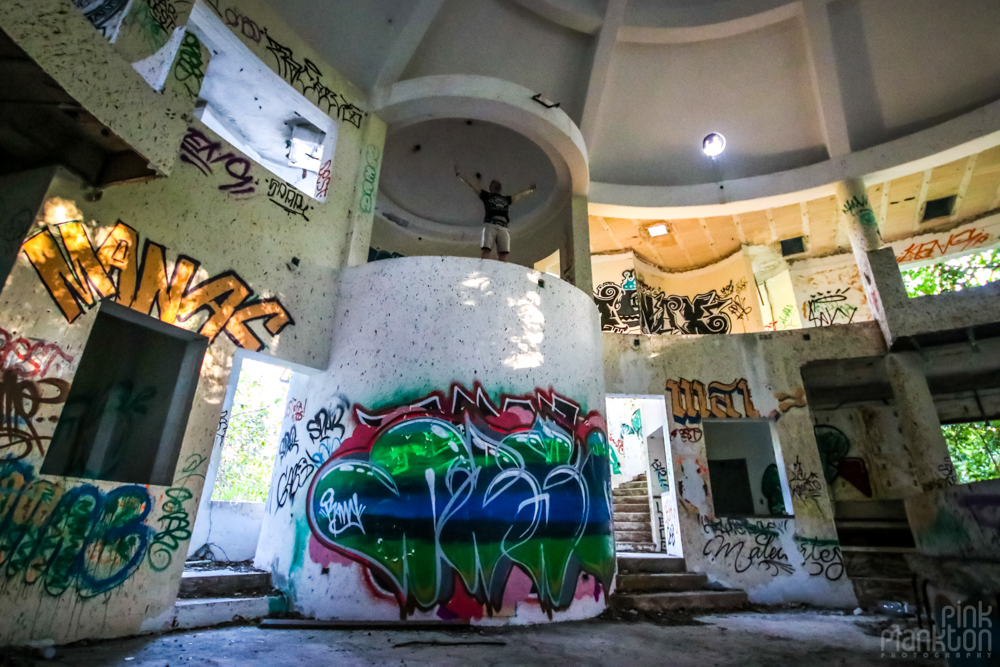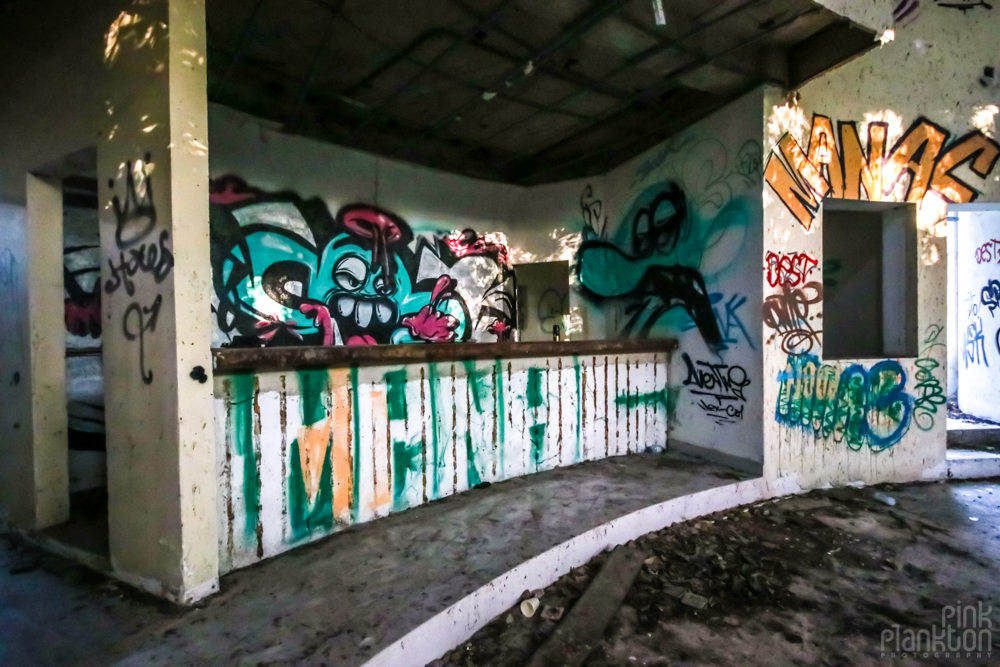 This would have been the bar.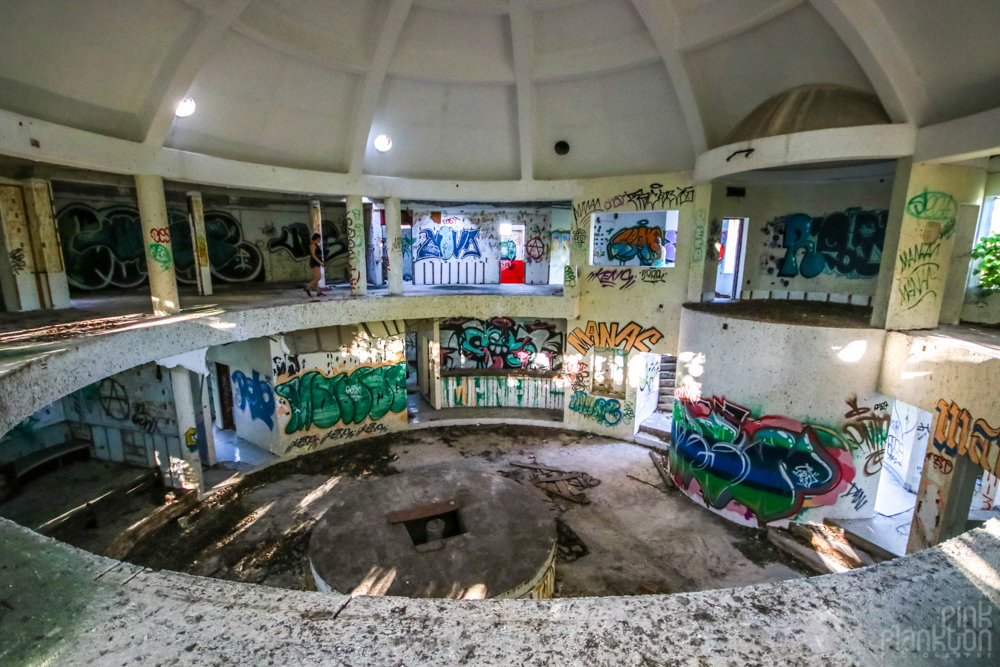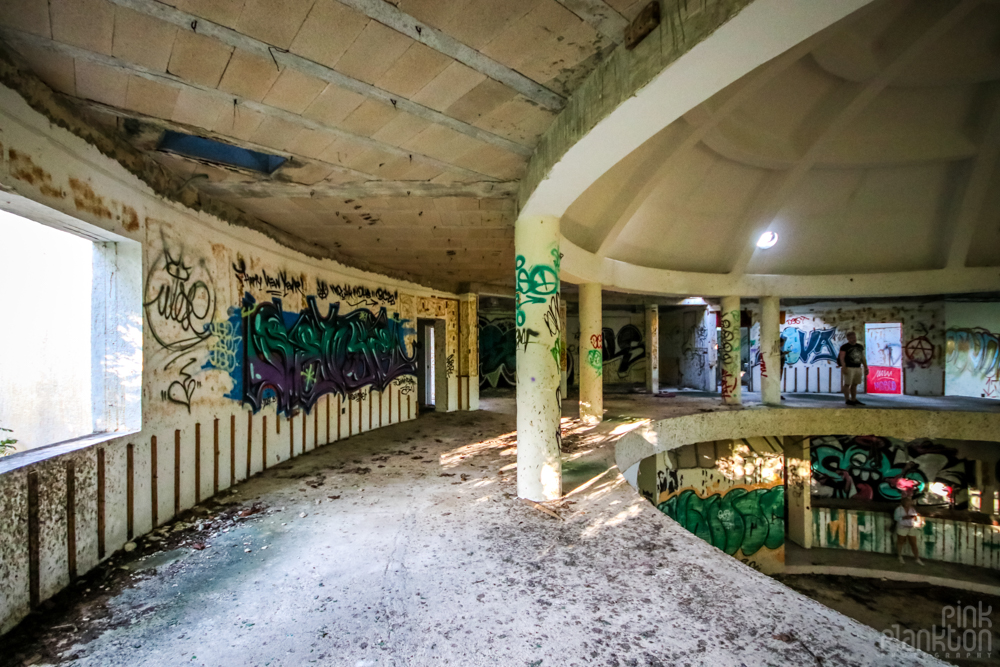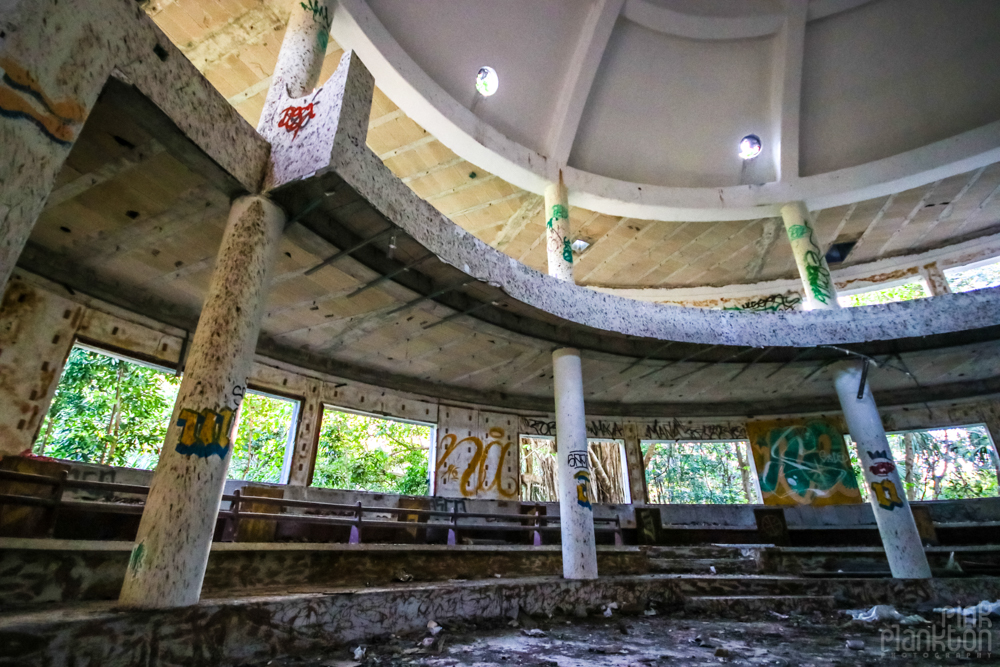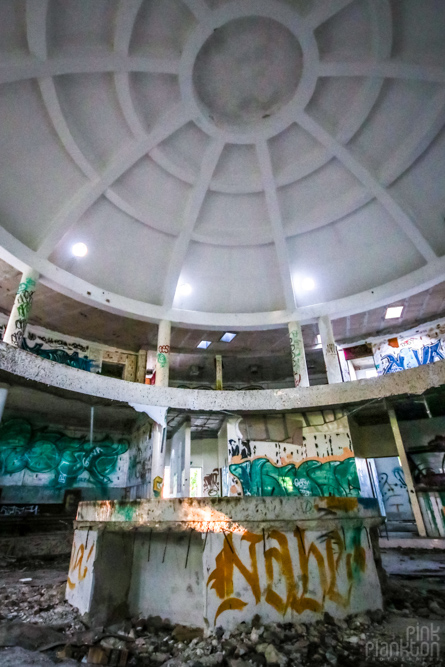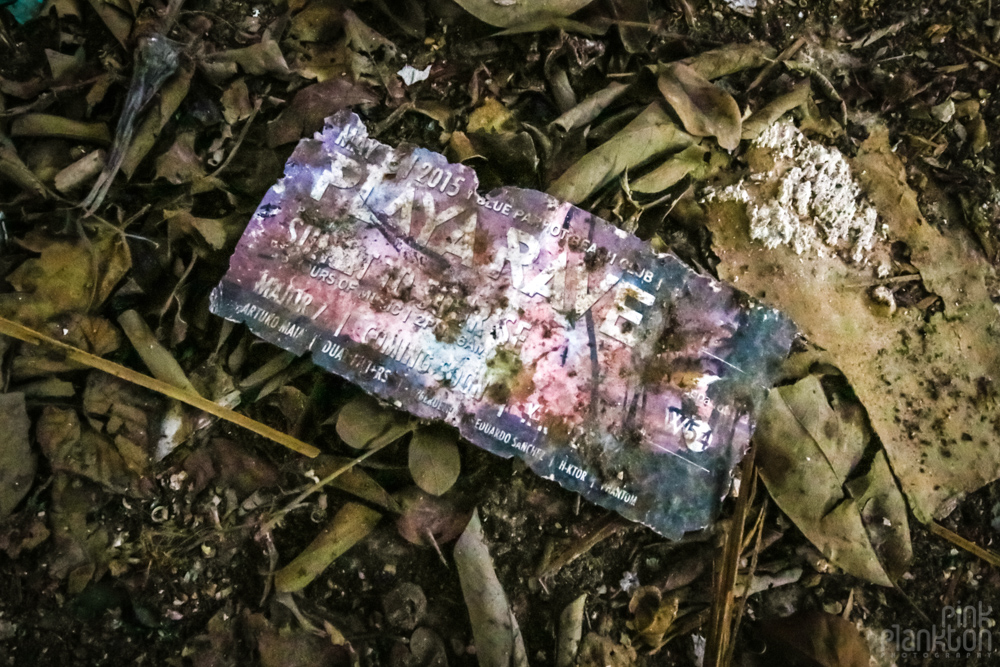 This flyer is from 2015 but I believe this place is much older than that.
Out back there was a small building which seemed like a private suite for, well, you know...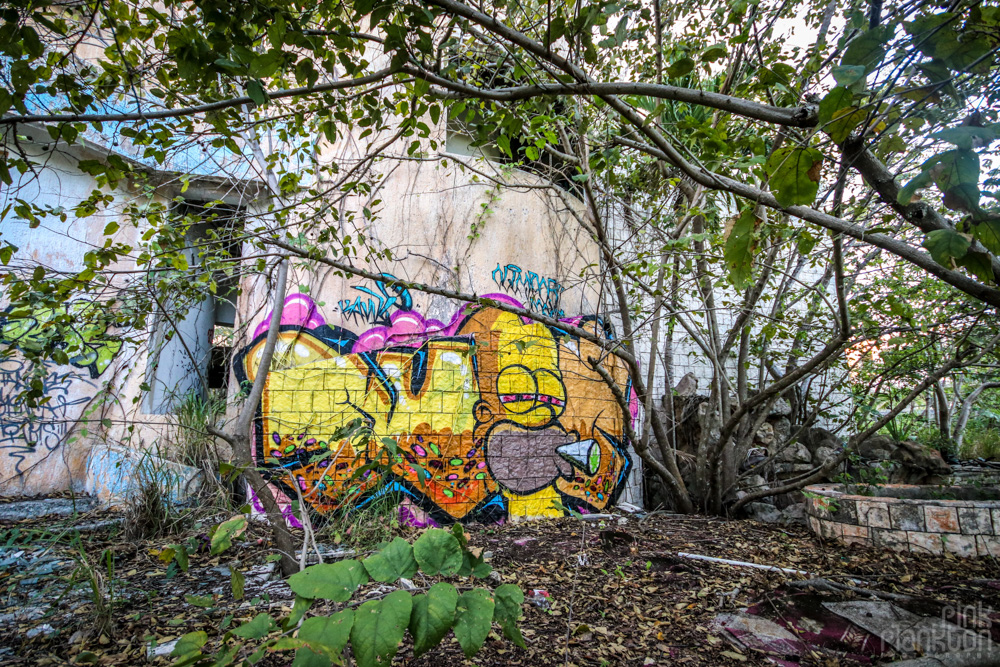 Here's a cool street art piece on the side of Homer smokin' a dube.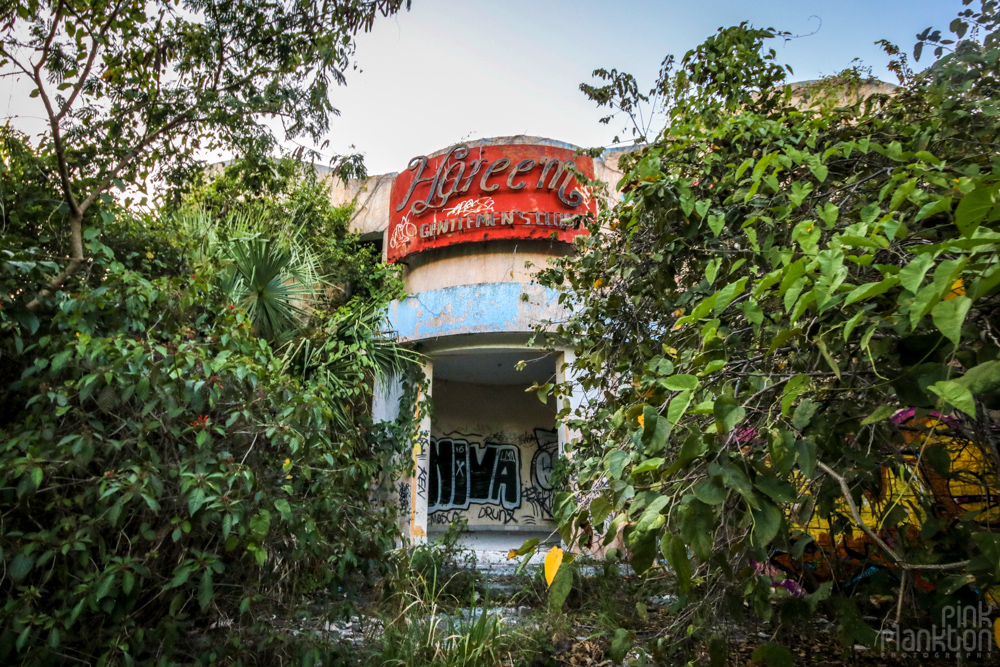 This is the entrance