Cappadocia is an area in Turkey well-known for its otherworldly rock formations, some of which are undeniably penis-shaped.  There are actually a couple areas where you can find these giant rock towers. The appropriately-named Love Valley is the most popular one.  But the lesser-known Gorkundere Valley is also full of them.  These phallic-shaped rocks were formed naturally millions of years ago. Volcanic eruptions covered the area in thick ash that solidified into soft rock.  Erosion from wind and water swept the softer parts away, leaving these unusual shapes behind.  The cones on the top formed to protect the pillars underneath.  Some of them are up to 40 metres high! 
Love Valley
The hike through Love Valley is absolutely amazing.  It is actually part of my most favourite hike I've ever done.  I did a 11km loop trail from Göreme, which takes you through a few other spectacular valleys in the area. I went around midday in August, the peak of high season, and only saw a few others on the trail.  I also found the weather to be perfect.  Although it was the middle of summer, the area has a dry heat and so it was not unbearably humid.  The scenery is stunning everywhere you look.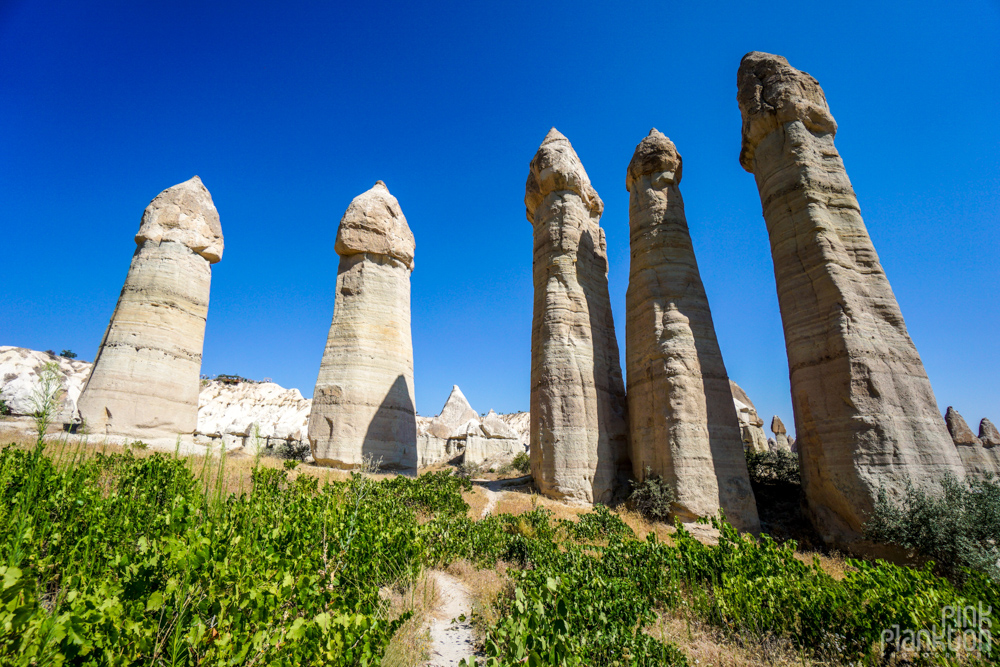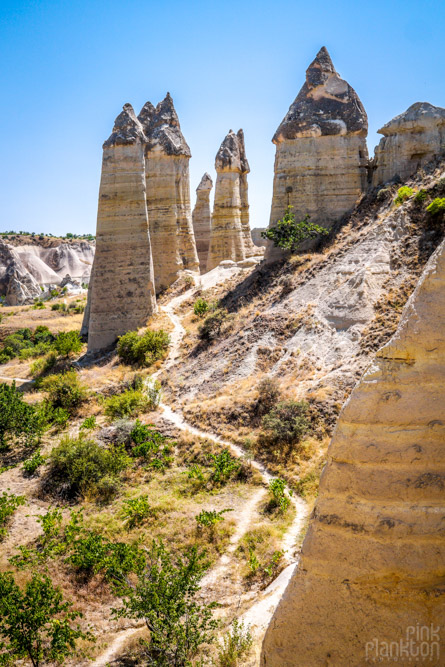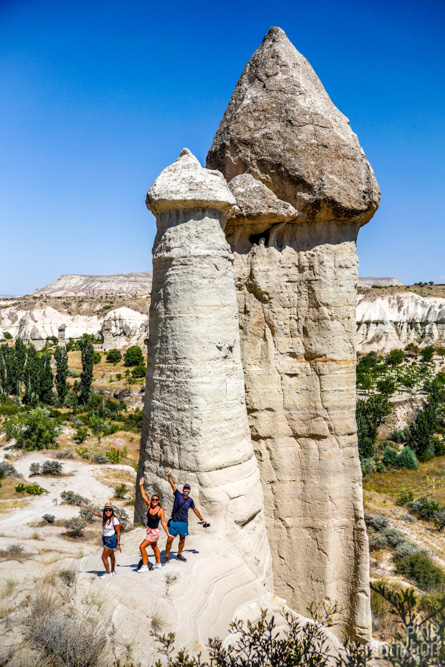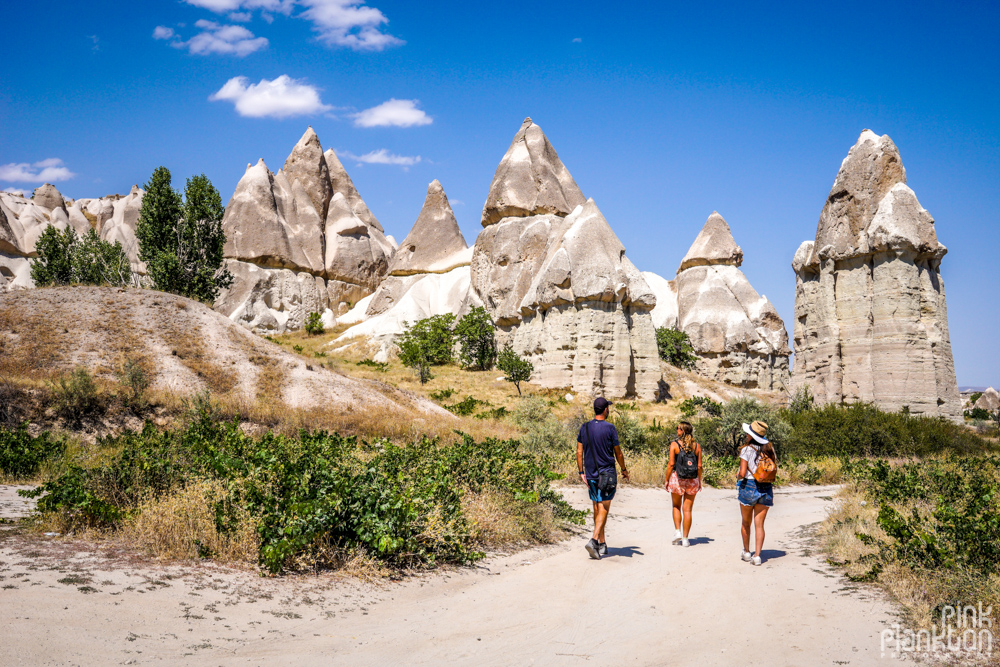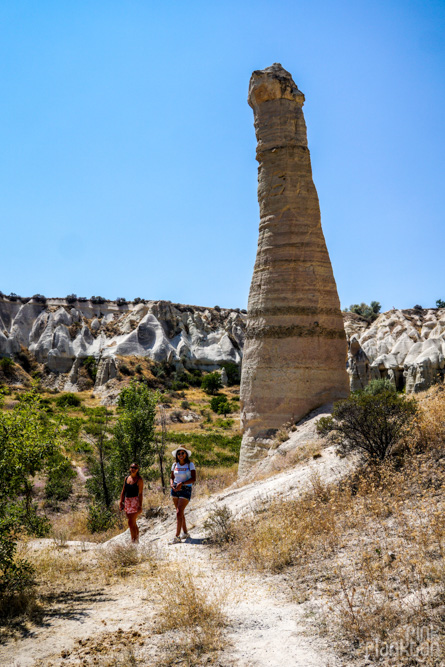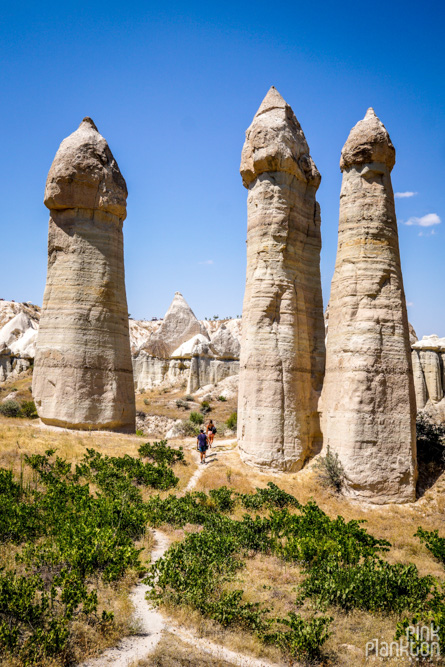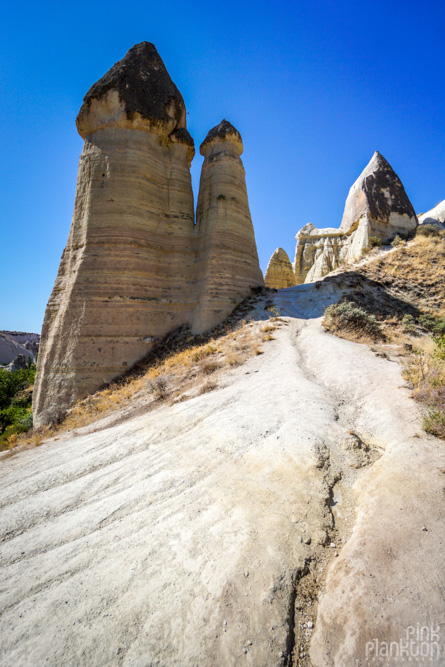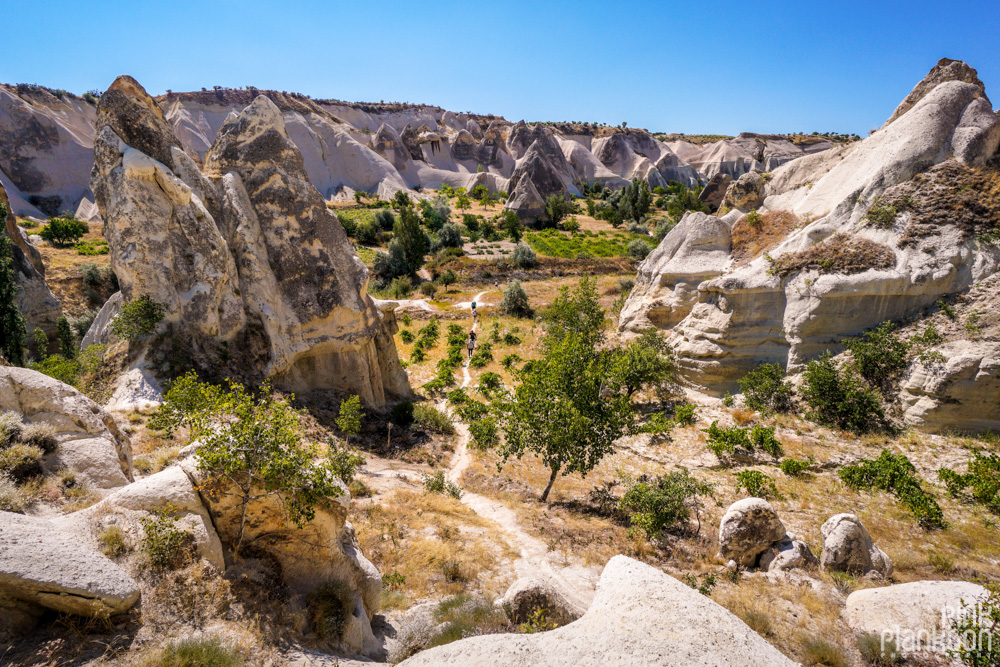 If you continue onward to White Valley, the above shot is what the trail ahead looks like.
Gorkundere Valley
As mentioned, there is another area called Gorkundere Valley which also has many phallic-shaped rocks.  On Google Maps it is also labelled as Love Valley here, although the real Love Valley is here.  I followed this trail somewhat for guidance, although it is mistakenly referred to as Zemi Valley on AllTrails.  A local confirmed with me that this is in fact Gorkundere Valley.  This area is nowhere nearly as popular as Love Valley, but it is equally as stunning.  You can actually get down into the valley quite easily from the Göreme sunrise lookout point, so I would highly recommend doing this hike after watching the balloons there.  I did not see a single other person on this trail when I went, which is just the way I like it.  
If you do any hiking in Cappadocia I would strongly suggest downloading the offline map either from AllTrails or Maps.me as the trails are not well marked, and Google Maps does not show the paths very well.