Sedona is a small desert town in the state of Arizona.  I absolutely love desert landscapes, they are my favorite places to photograph and explore. So when the opportunity arose to visit Sedona, I gladly accepted.   The town is well known for its beautiful, gigantic, red rock formations, which you'll see below, although the photos really don't do it justice.  It is definitely a place you must see for yourself. 
I spent four days here in August of 2021, but easily could've stayed longer.  My days were spent hiking and evenings were spent chasing sunsets and stargazing.  There are over 200 trails in the area.  Some are super popular and get pretty packed, but if you venture off the beaten path a bit, you can find one all to yourself. 
If you plan on visiting from afar I'd highly recommend renting a car, as you will need your own transportation to get to the trailheads and other attractions.  For accommodation I stayed in a VRBO for the first time and it turned out to be the best vacation rental I've ever stayed in.  Don't hesitate to book Sedona Zen Garden if you ever visit.   
Here are my favorite shots from the trip: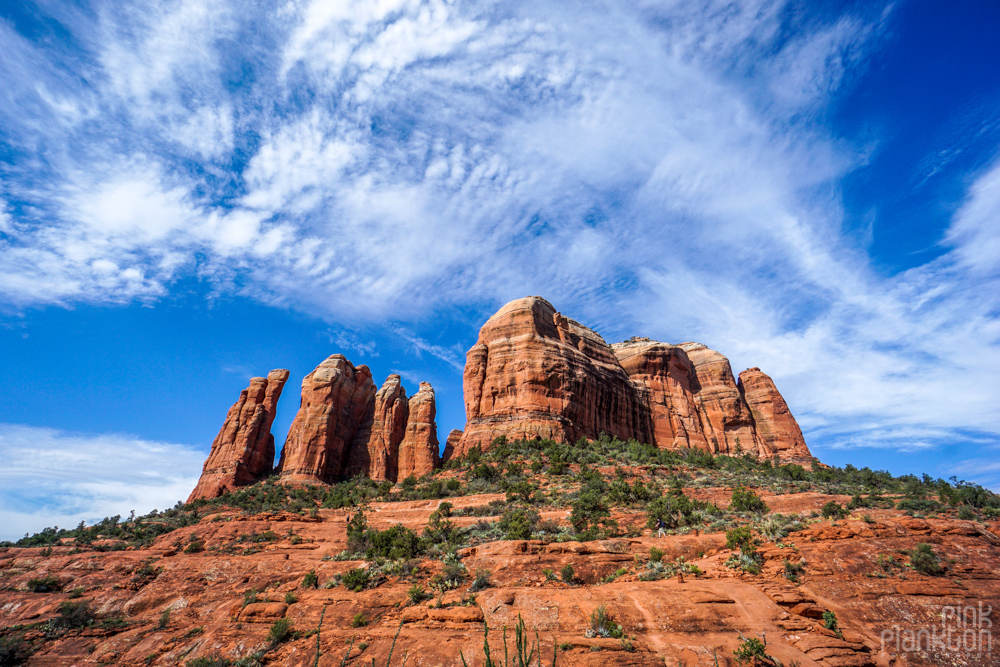 One of the very first hikes I did was the Cathedral Rock Trail.  This is one of the most popular trails, as Cathedral Rock is iconic to the area.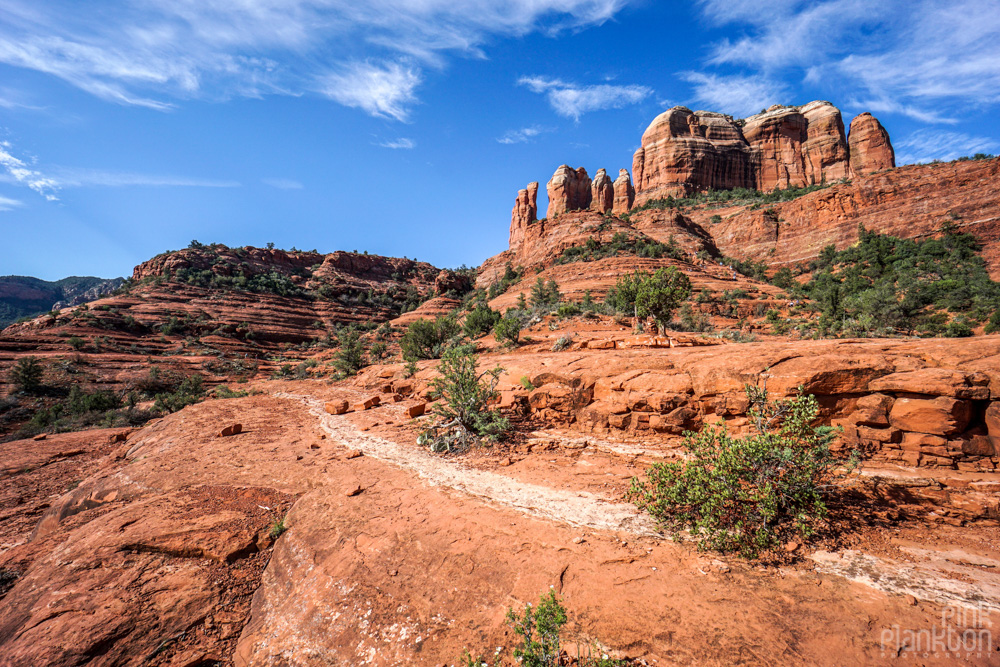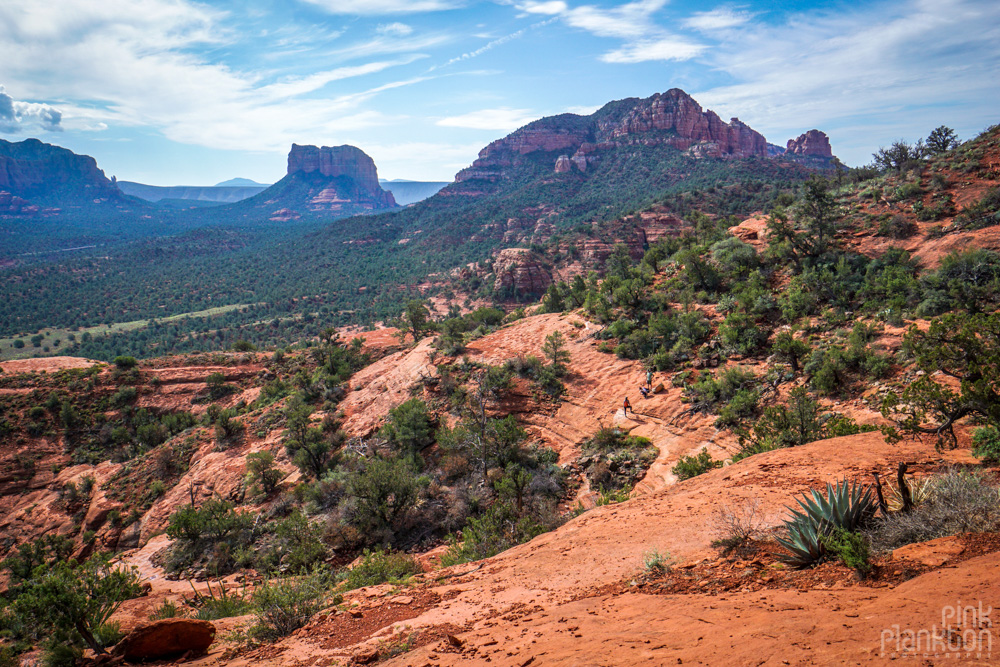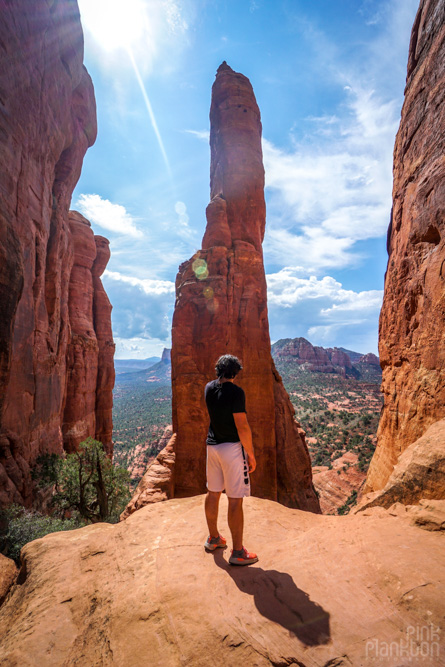 If you make it all the way to the top, you will arrive at this spire. It's a pretty cool photo op!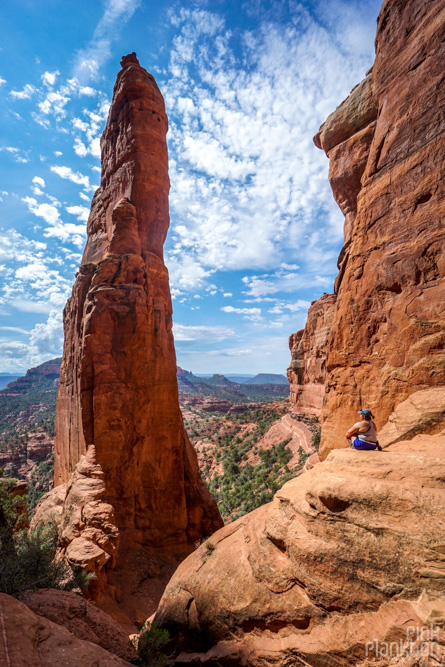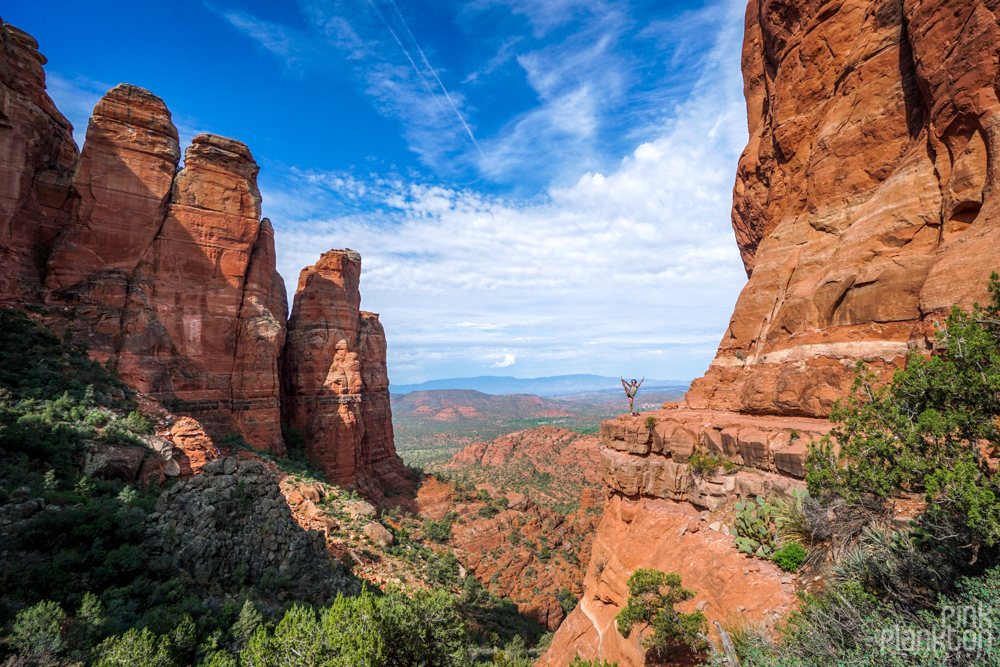 Me signature posing.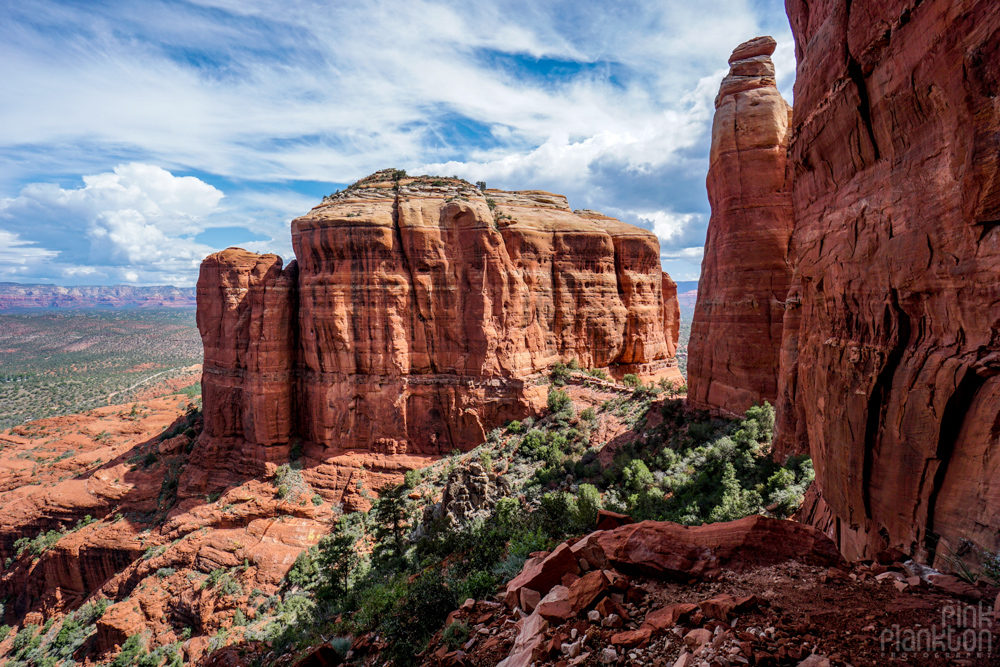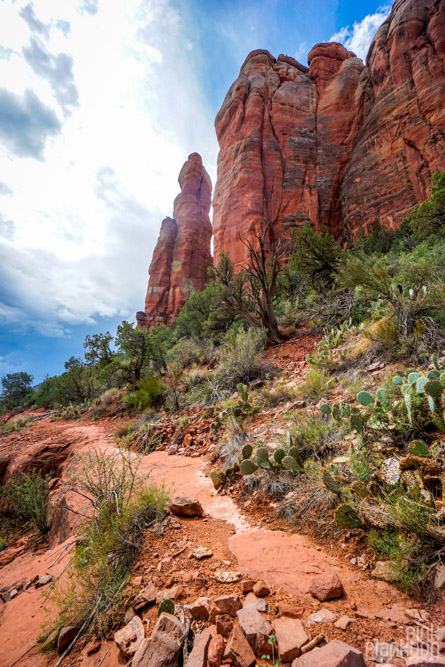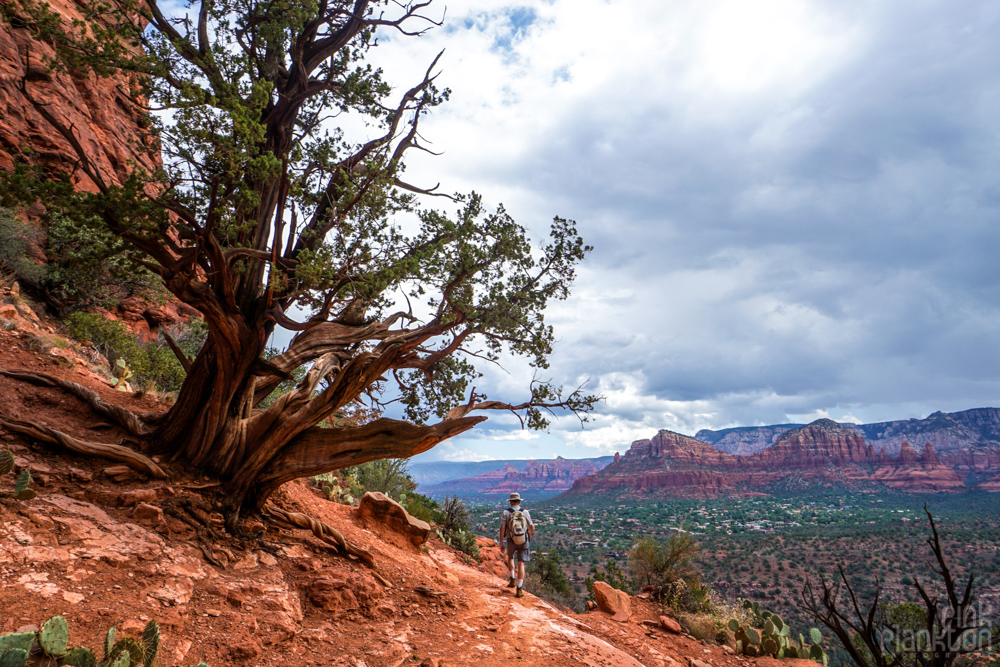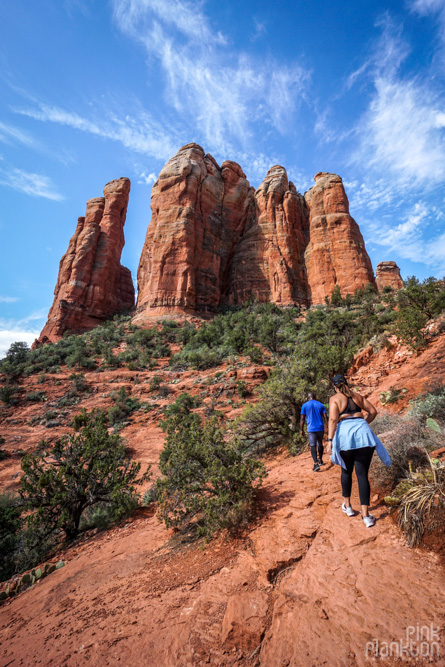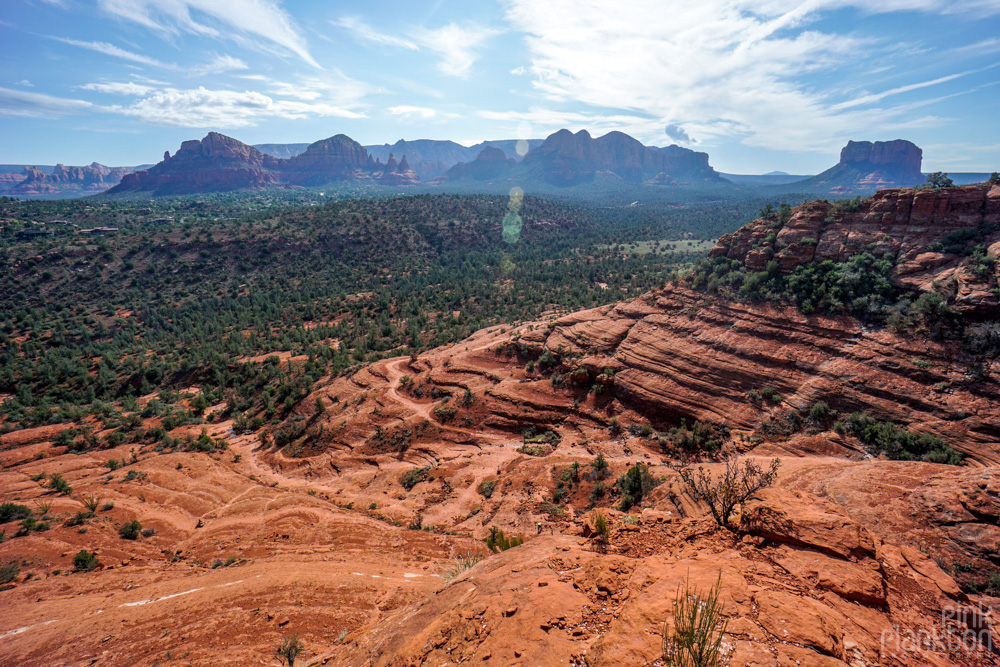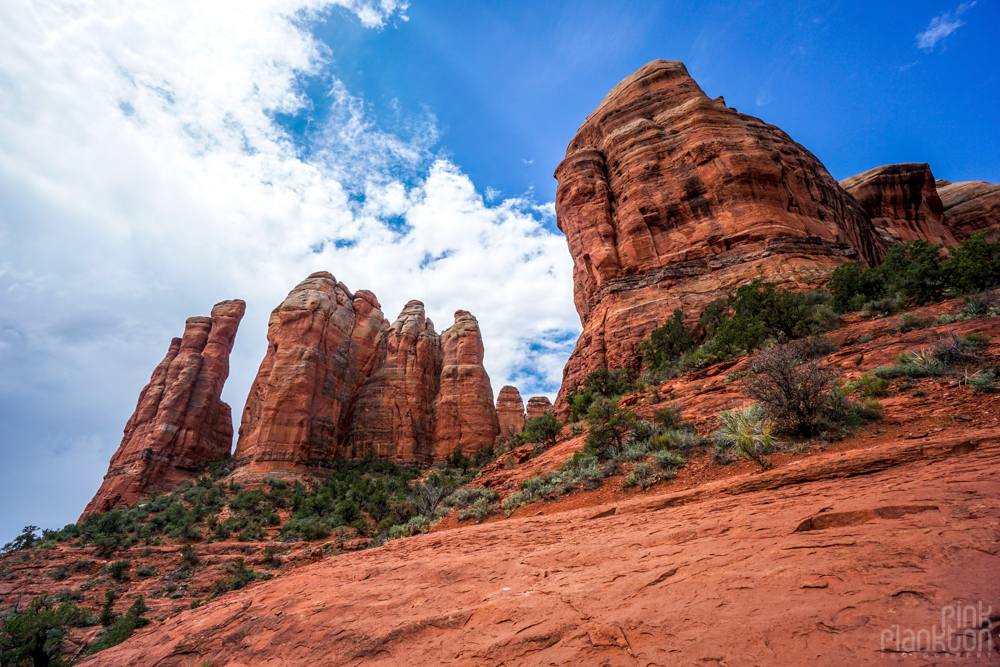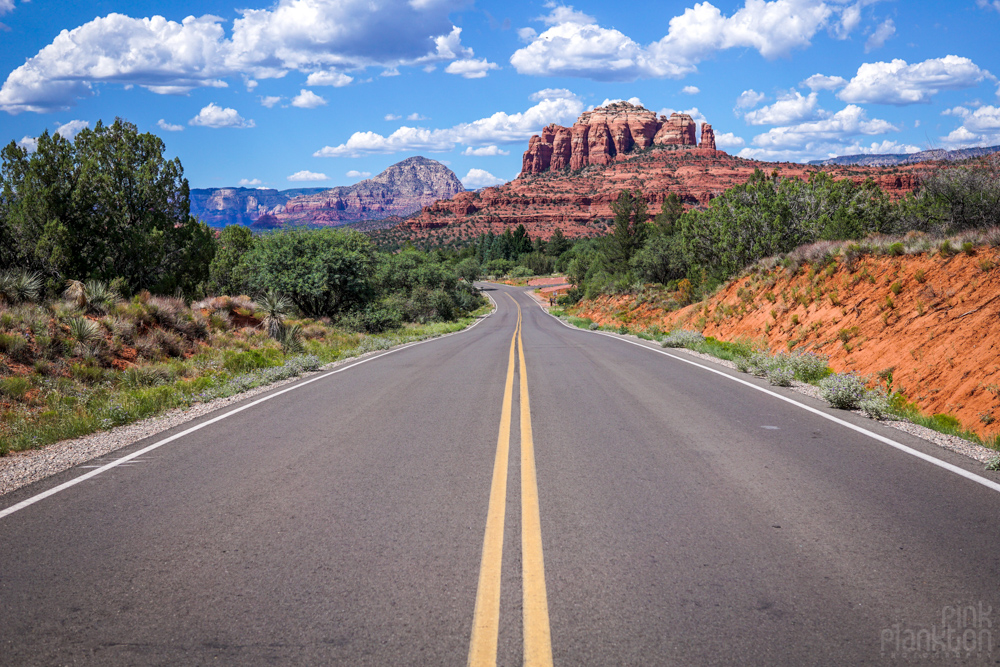 Just the most scenic roads everywhere you go!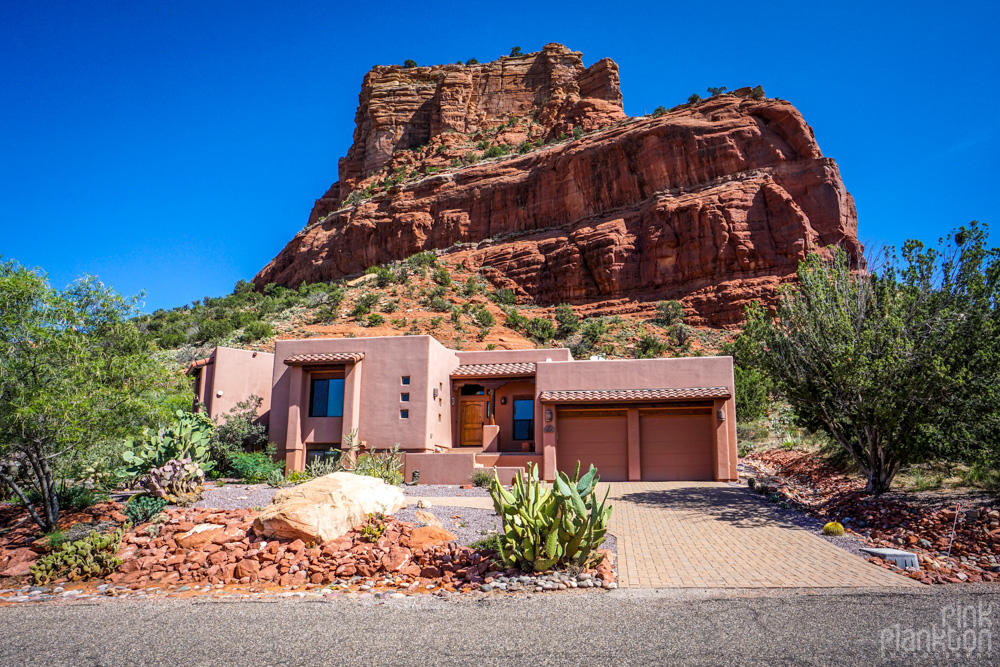 I really enjoyed driving around the residential neighborhoods and looking at the houses. They each have this desert style and some, like this one, have gorgeous backdrops.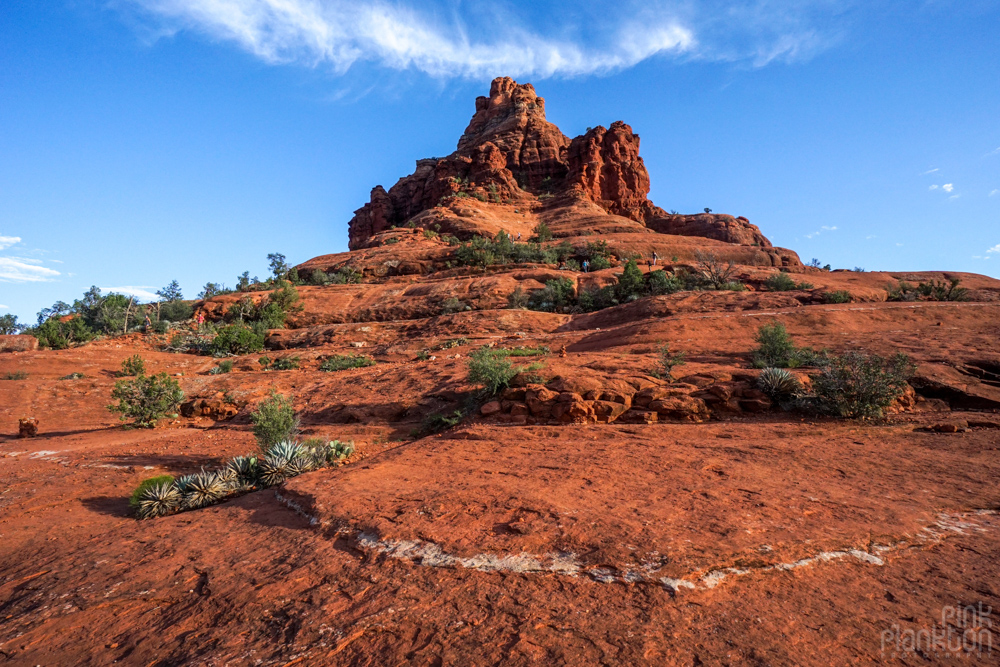 This is Bell Rock, another really iconic rock and trail.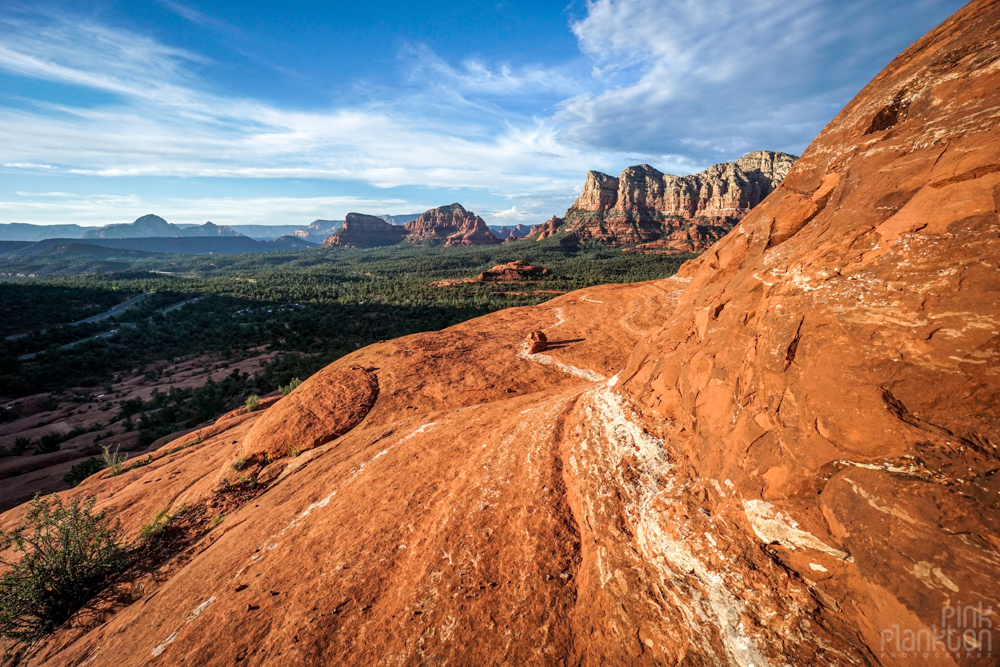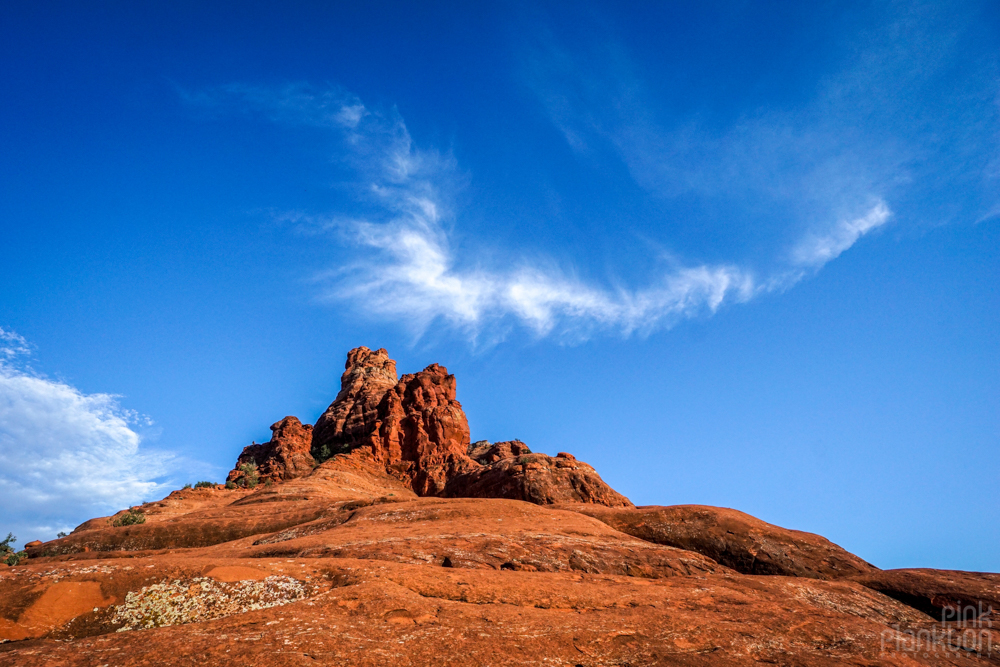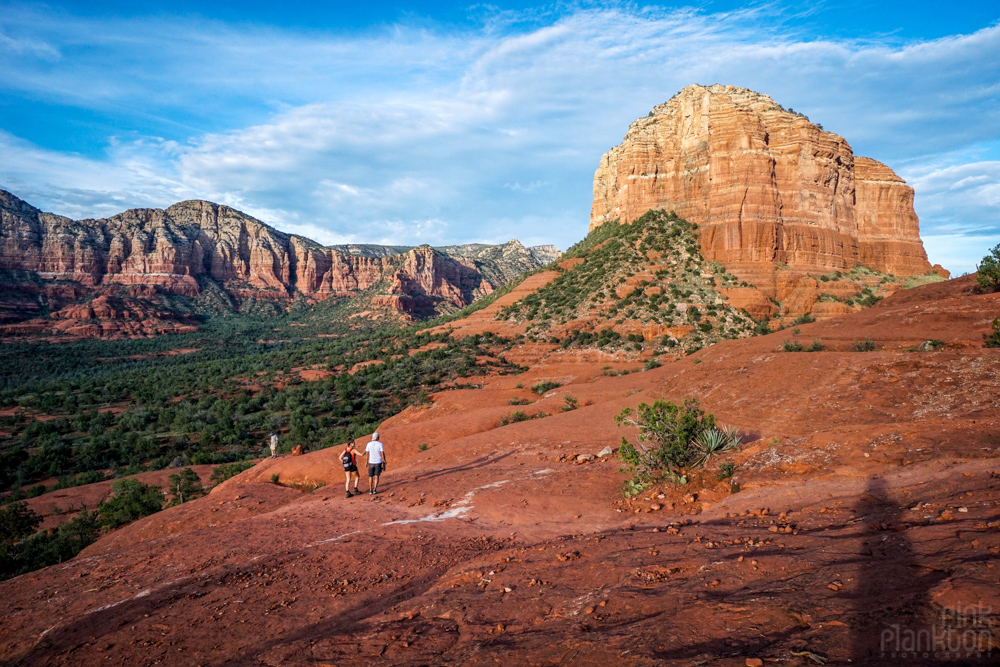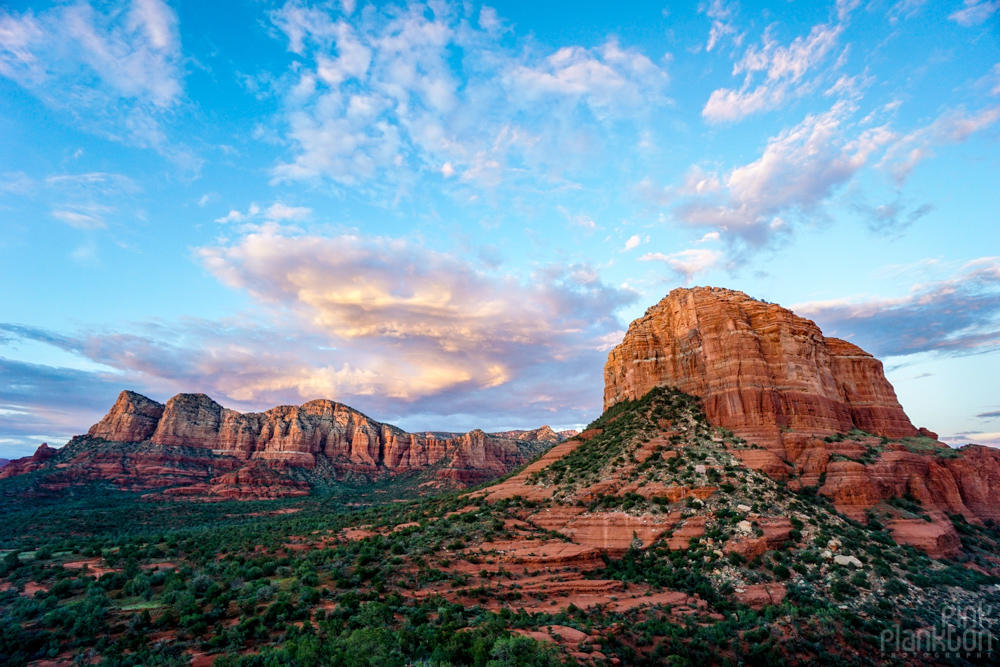 Sunset here is absolutely beautiful. Although it's a popular spot, there is more than enough room to find a quiet place to yourself.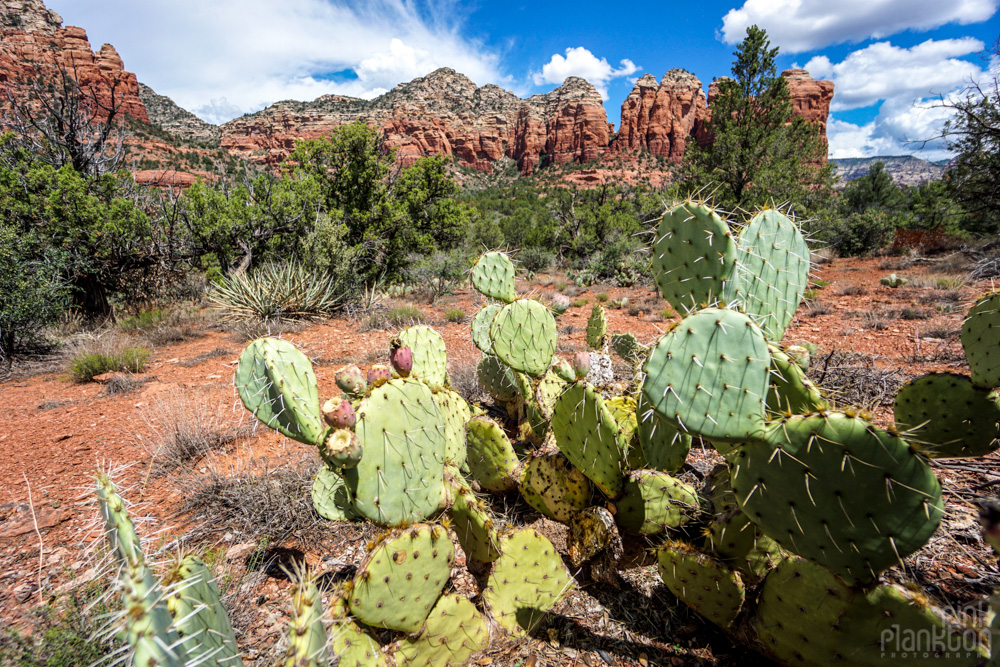 The next few photos are from Sugarloaf Loop Trail.  There was practically no one else on this trail when I went.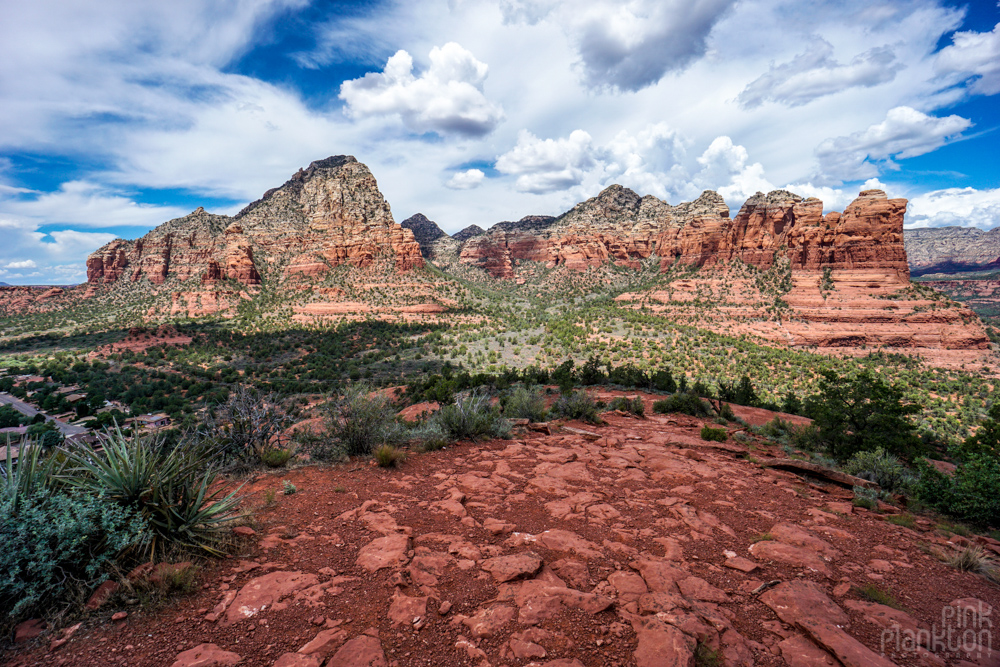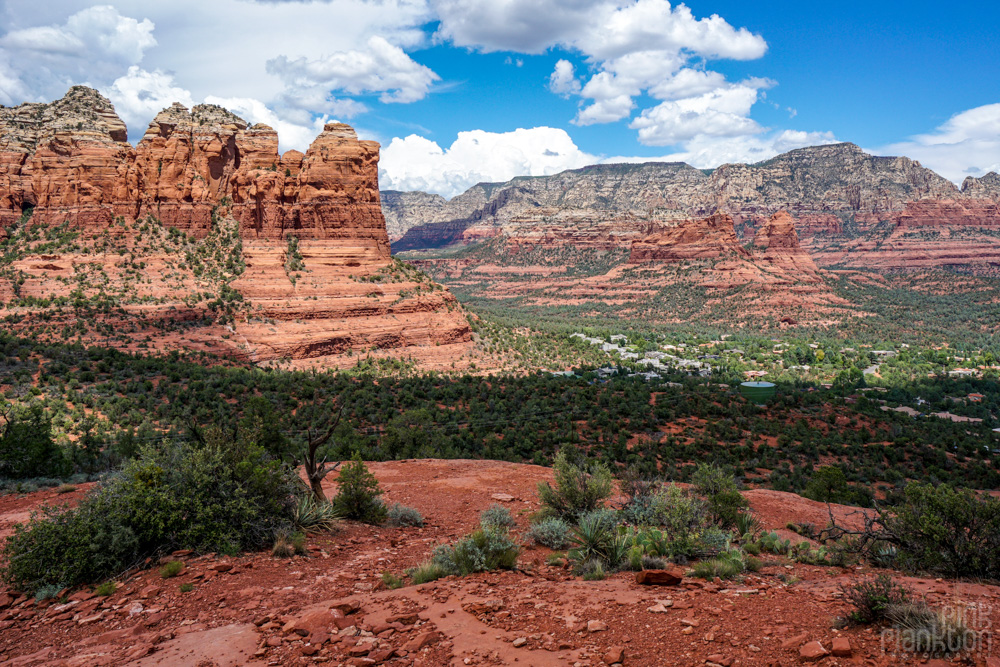 The view from the top with the residential areas down below.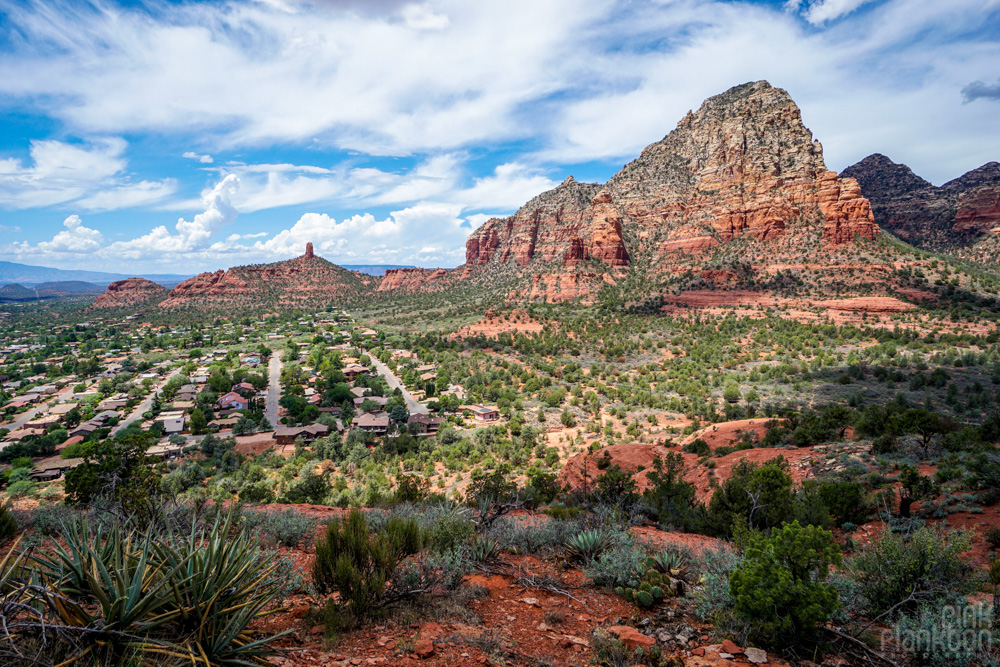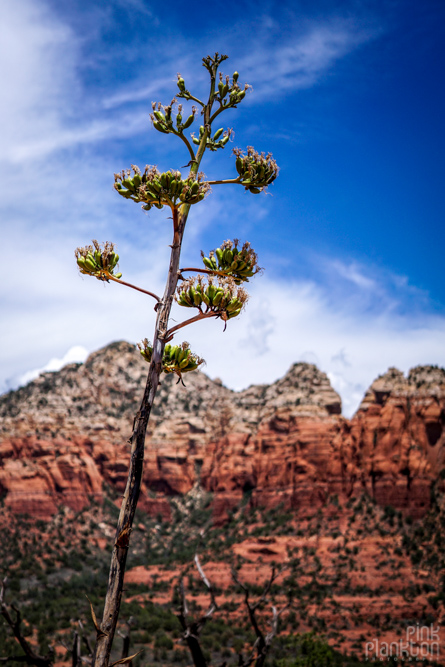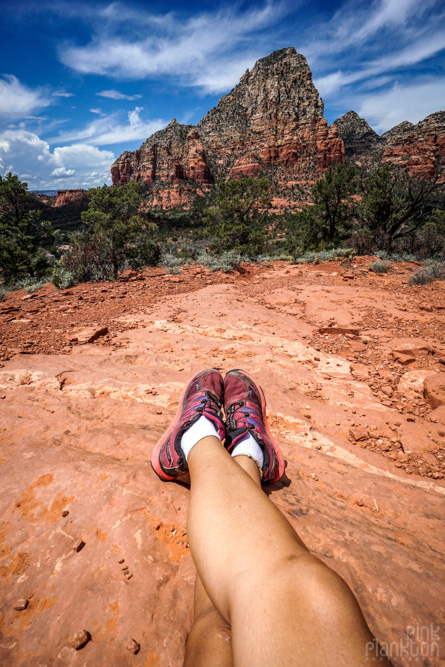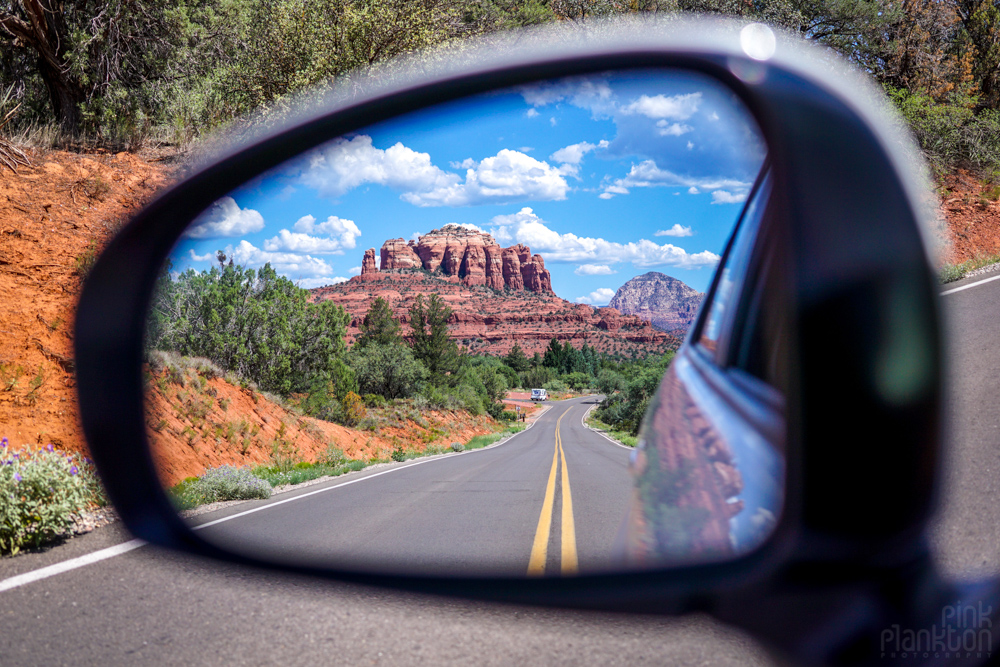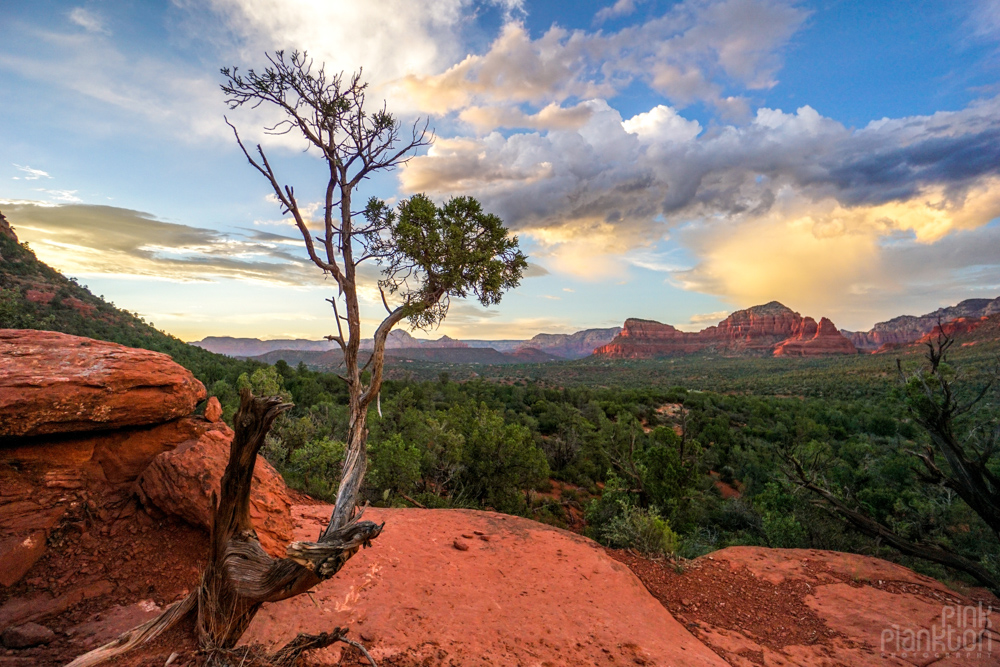 This was one of my most memorable sunsets to date. This area is called Yavapai Vista. I hiked up here expecting it to be a busy spot, but there was no one! I had this giant ledge and view all to myself.  This was my last evening in Sedona and I was able to reflect on what I'd gained from the trip. The colors were also unbelievable!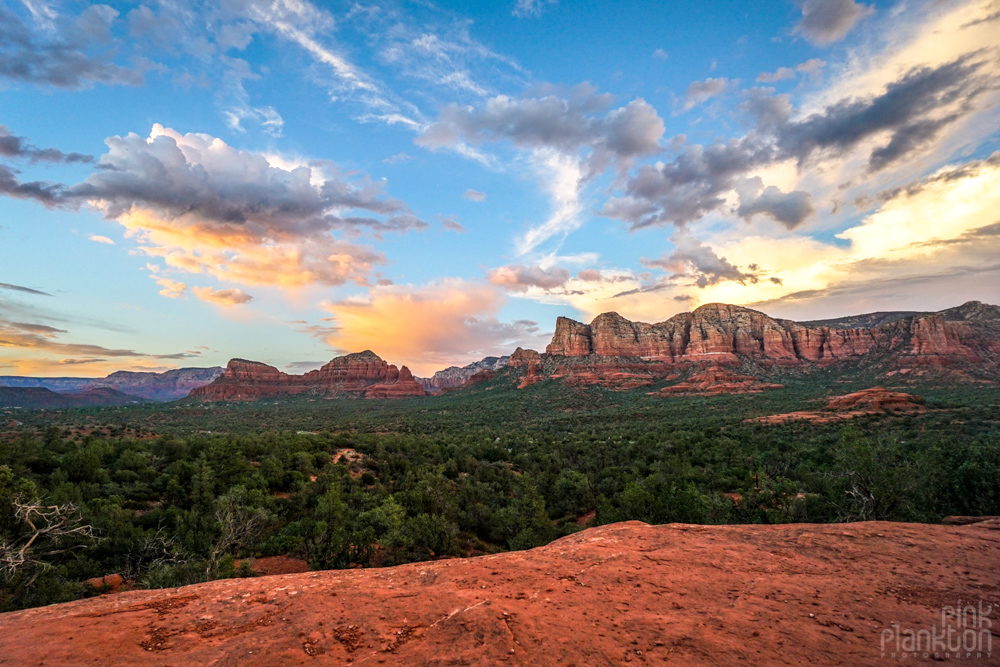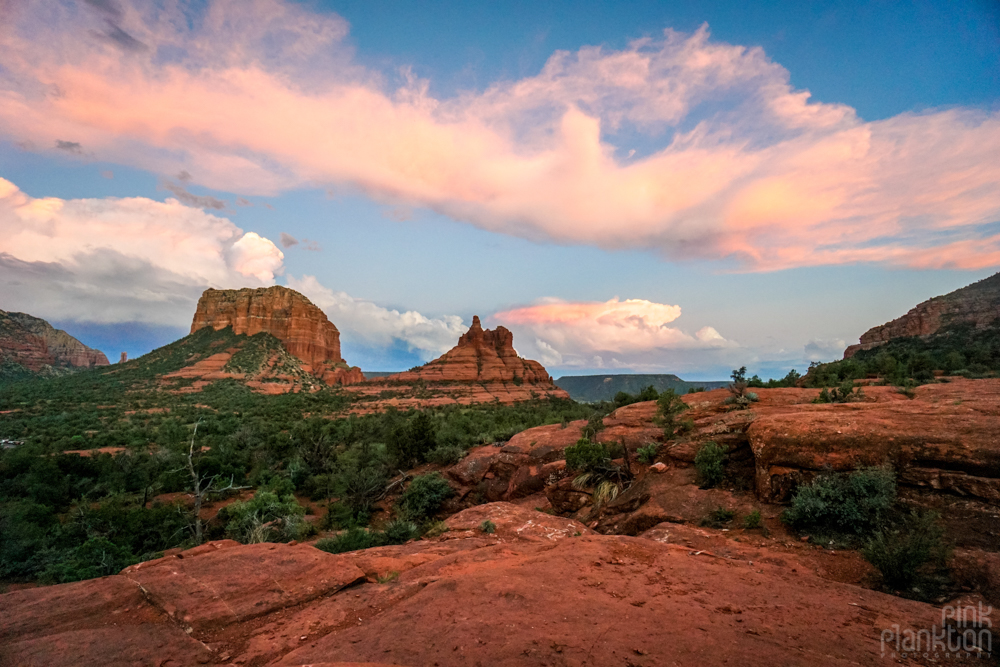 I decided to stay until it got dark to capture the stars. I'm so pleased with this shot. Sedona has been recognized as an International Dark Sky Community.  You could see the Milky Way just as clearly from right outside my house.  The efforts they have put in place to reduce light pollution really do make a huge difference.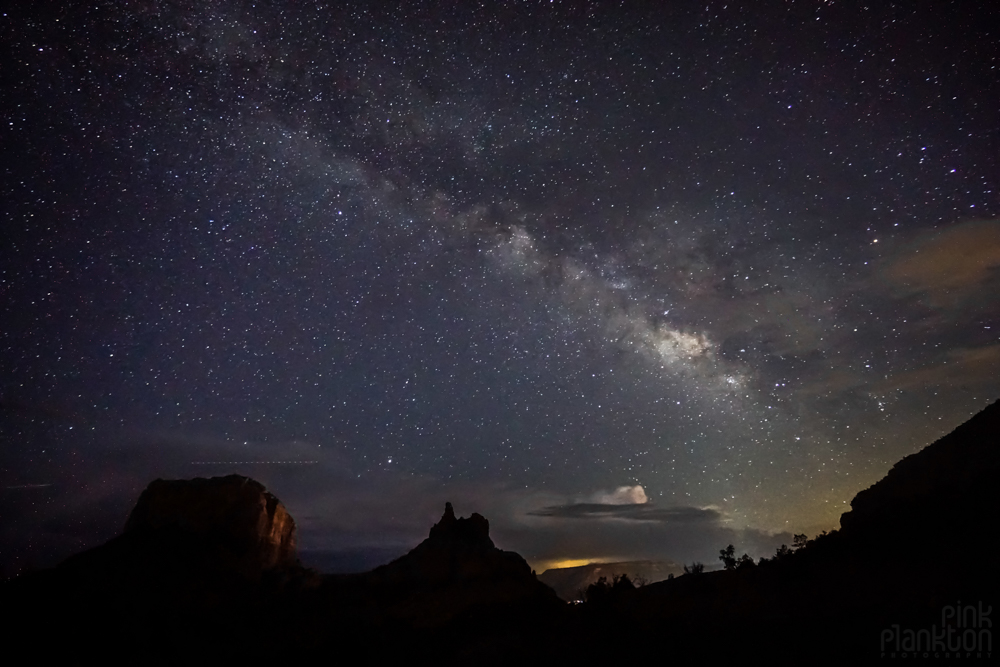 Overall, this short trip to Sedona was everything I had hoped for. I got to spend a few days alone, in nature, disconnected from my everyday life, and take some beautiful photos of rock formations. I was super sore from hiking by the end but it was well worth it!